Leonardo DiCaprio Secures Mexican President's Support in Saving Endangered Vaquita Porpoise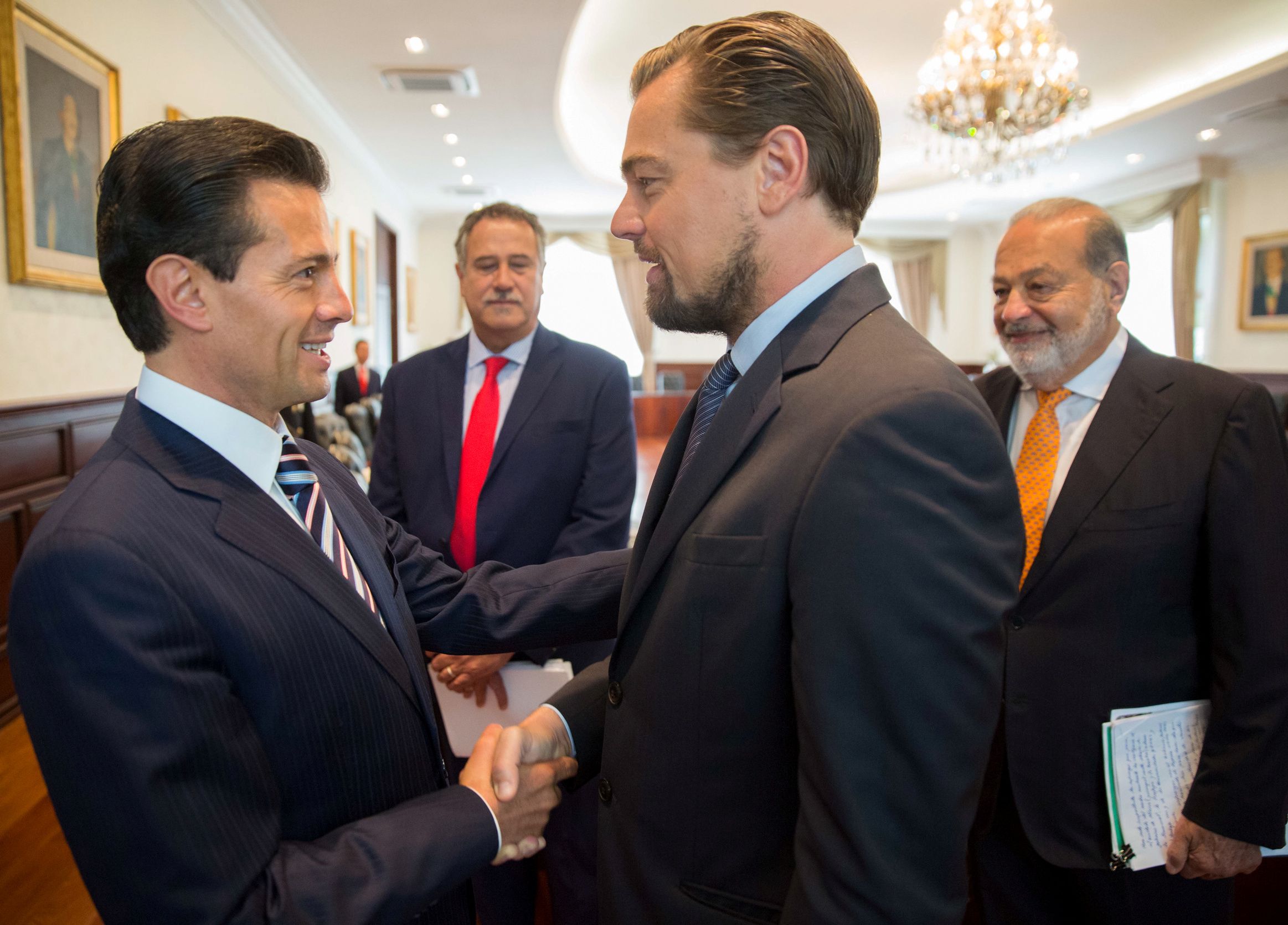 Actor and environmental activist Leonardo DiCaprio won increased commitment from the Mexican government to save the endangered vaquita porpoise, a marine mammal that could become extinct in a year's time.
DiCaprio met with Mexican President Enrique Pena Nieto and Mexican billionaire Carlos Slim on Wednesday to sign a Memorandum of Understanding committing Mexico to strengthen its legislations surrounding fishing practices.
"Honored to work with President Nieto & Carlos Slim to ensure the future viability of marine life in the Gulf," DiCaprio wrote in a tweet on Wednesday.
As part of the agreement, the actor explained, a temporary gillnet ban put in place by the Mexican government in response to the vaquita crisis will be made permanent. The government will also commit new resources to increase enforcement efforts against illegal fishing and poaching, as well as promoting more sustainable fishing practices in consultation with local communities.
The tiny stubby-nosed porpoise, known as phocoena sinus or "vaquita marina" in Spanish, can only be found in Mexico's Sea of Cortez. As many as 30 animals die each year, with the population dropping from 60 in 2016 to around 30 in 2017, according to the WWF.
The porpoises, the smallest cetaceans in the world, get caught in nets as fishermen illegally chase the Totoaba macdonaldi fish, also an endangered species, and considered a delicacy in China.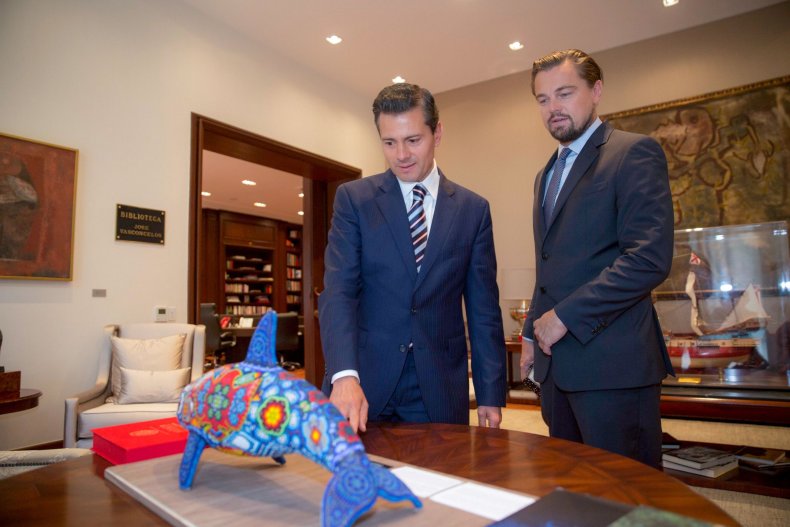 Pena Nieto also commented on the agreement signed with Slim and DiCaprio. "We have implemented a historic effort to avoid the extinction of a unique species, the vaquita marina, and to protect our ecosystem," he wrote in a statement shared on Twitter.
The Mexican president said his country feels responsible to preserve its great biodiversity in the face of climate change. "We are more committed than ever to meet the commitments of the Paris agreement and work together with other countries to this task," he wrote. "Joining forces always produces better results."
The Hollywood actor had petitioned the Mexican president last month, and Pena Nieto responded in a series of tweets on his account, renewing the country's commitment to protect not just the porpoise, but all endangered species.
A week later, Mexico's government devised a plan involving three trained dolphins to locate and capture the vaquitas so they could be transported to a marine sanctuary planned for the Sea of Cortez. Once inside a penned-off area to ward off natural predators, the experts will help them reproduce.