Leonid Meteor Shower 2017: How to Watch Shooting Stars in U.S. or Online as Celestial Light Show Peaks
We've got good news and we've got bad news.
The good news is that the Leonid meteor shower peaks this Friday and Saturday night, and the moon should be dull enough to let the shooting stars shine. The bad news is that, as the number of meteors visible varies from year to year, the 2017 shower won't be especially heavy or spectacular.
Of course, these things are cyclical. In 1966, the shower was so dense that observers described the meteors as falling like rain. Such brilliance may have inspired novelist Cormac McCarthy to use the Leonid meteor shower in the opening and closing scenes of his novel Blood Meridian.
The sight also seems to have inspired Robert Frost, whose poem about the Leonids was included in his Pulitzer Prize-winning collection. Some years the showers have produced something on the order of 1,000 fireballs per hour. This year, in contrast, we're predicted to see less brilliant meteors that will appear at a rate of 10 per hour.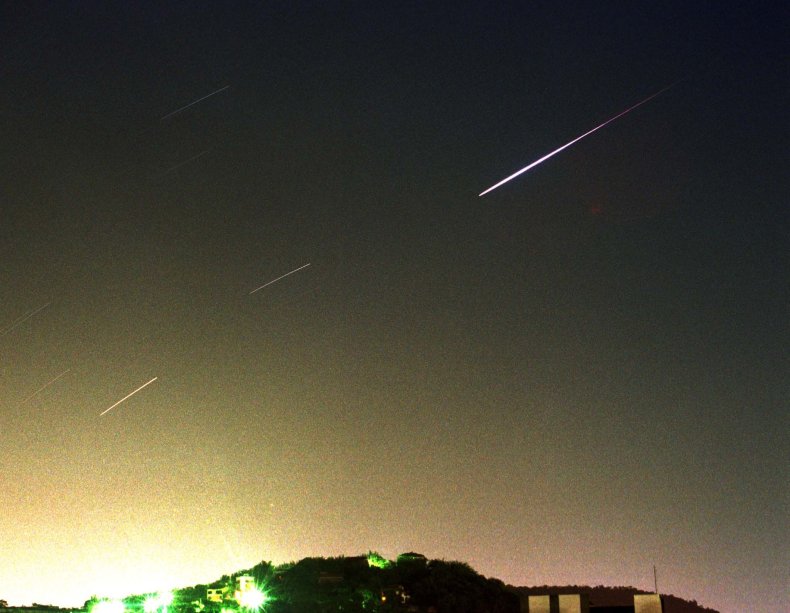 In years to come they'll fall plentifully again, although Smithsonian magazine reports that astronomers think we won't see anything so dazzling again until the 2099 Leonids, when Earth passes through a particularly heavy belt of dust from the meteors' source comet.
The shooting stars are actually bits of cosmic dust passing through Earth's orbit, left over from comets that came by years ago. But those comets are not how the meteor showers get their names. Meteor showers are named for the stars around which meteors appear to "fall." Earlier this month, the Taurids "fell" from Taurus the bull. This weekend, the Leonids will appear to emanate from Leo the lion.
As for where to watch the meteor shower, the same practices for showers throughout this fall are best. If you're able to, head somewhere outside a city, away from streetlights, skyscrapers and other sources of light pollution, where you can find real darkness. For those who can't get away, the good people at Slooh are live-streaming the light show so you can watch from the convenience (and, given that it's November, warmth) of your own home.
Then find somewhere to sit (maybe bring a coat—it's getting cold out) and look up.