Les Moonves Had CBS Employee 'On Call' for Oral Sex, Investigation Draft Claims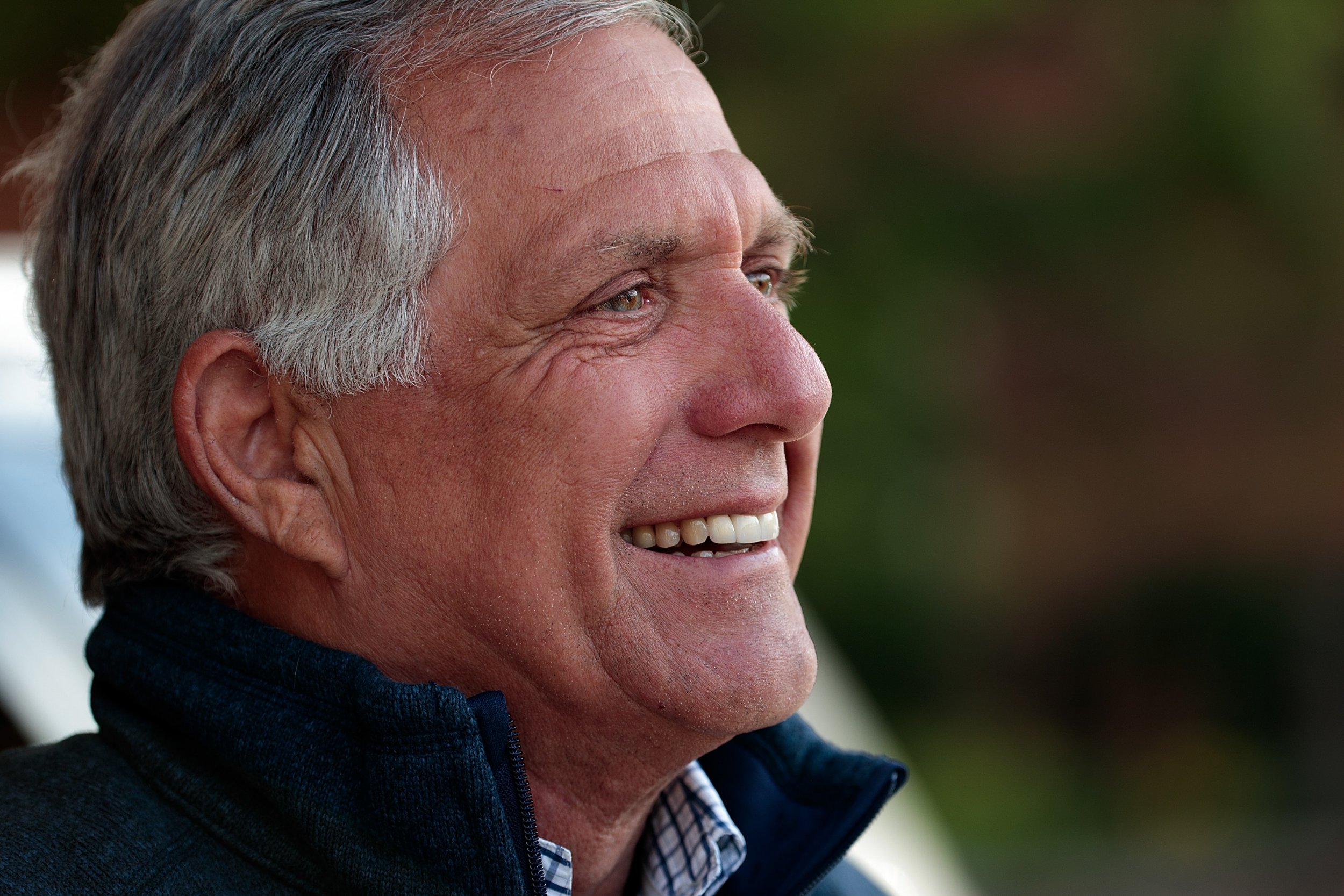 Former CBS CEO Les Moonves allegedly forced multiple employees to perform oral sex on him, an initial draft of a report obtained Tuesday by The New York Times revealed. One employee was allegedly "on call" for the act.
The report also claimed Moonves "destroyed evidence and mislead investigators." It is based on an investigation by two law firms hired by the network, Debevoise & Plimpton and Covington & Burling, and could result in Moonves losing his promised $120 million severance package stemming from when he stepped down in September after six accusations of sexual harassment emerged against him.
The employee who was allegedly "on call" for sex in the office said she feared being terminated if she refused, according to the report. "A number of employees were aware of this and believed that the woman was protected from discipline or termination as a result of it," the lawyers wrote. "Moonves admitted to receiving oral sex from the woman, his subordinate, in his office, but described it as consensual."
Moonves "engaged in multiple acts of serious nonconsensual sexual misconduct in and outside of the workplace, both before and after he came to CBS in 1995," the lawyers wrote, listing accusers who were not previously published. One new accuser, June Seley Kimmel, spoke to The Hollywood Reporter about her encounter with Moonves and role in the CBS investigation.
According to Kimmel's account, she pitched a movie idea to Moonves in the 1980s, and he approved. To celebrate, he hugged her, but the encounter became invasive, she told The Hollywood Reporter. "He held me super close and proceeded to stick his tongue down my throat. It was revolting. He didn't even kiss me! Just the tongue down the throat," she said.
Kimmel said Moonves later contacted her and asked when he could see her again. She said she flirted back a bit, calling him "sexy," but only with the intent to end his interest in her kindly. She said she told him she couldn't see him aside from work because he had a wife.
She said she was shocked when the CBS investigation asked her for names of those who could confirm her allegation against Moonves, and the lawyers allegedly rejected her sister and close friend as sources. Still, she was compelled to share her experience because she stated Moonves should be penalized.
"But when I think about it, it seems to me that what he did should be grounds for firing," she said. "I know he liked my idea and thought it could be a really good movie. But if a woman won't f*** you, you're going to screw your company."
The report draft specified 11 of 17 accounts of sexual harassment by Moonves had been found credible. The other six had not been fully investigated at the time of the draft. In all, the findings noted CBS did have the grounds to fire Moonves based on his behavior.
Moonves maintains his innocence. "Untrue allegations from decades ago are now being made against me that are not consistent with who I am," his September statement on his choice to leave CBS read. "Effective immediately I will no longer be Chairman and Chief Executive Officer of CBS. I am deeply saddened to be leaving the company. I wish nothing but the best for the organization, the newly comprised board of directors and all of its employees."
Moonves has stated some sexual encounters mentioned did happen, but he claimed they were consensual.