'Victoria's Secret' Hulu: Who is Les Wexner and Where Is He Now?
Victoria's Secret: Angels and Demons is a three-part documentary series you do not want to miss.
The mind-blowing documentary explores the rise and fall of Victoria's Secret, the lingerie brand that was once worth $7.5 billion and featured some of the biggest supermodels in the world. Today, the former lingerie superpower has been making moves to rebrand and become more inclusive.
The first episode explores the early days of Victoria's Secret and the role of Les Wexner, the former CEO of L Brands (Victoria's Secret & Co.'s former parent company).
Newsweek has everything you need to know about Wexner and where he is now.
Who Is Les Wexner?
Les Wexner is an American billionaire and businessman from Dayton, Ohio. In 1963 with a $5,000 loan from his aunt, he founded Limited Brands (now Bath & Body Works, Inc) and went on to grow a retail-business empire.
He opened his first store, The Limited, in August 1963 at the Kingsdale Shopping Center in Upper Arlington, Ohio, selling skirts, sweaters, and shirts. By 1976, Wexner had opened 100 The Limited stores.
Wexner would also expand his holdings to include Abercrombie & Fitch, Express Inc, and Bath & Body Works.
He purchased Victoria's Secret from its founder, Roy Raymond in 1982 just as the small San Francisco chain was heading for bankruptcy. Wexner bought the company for $1 million; the company would go on to be worth over $7 billion.
In August 1995, Victoria's Secret hosted its first fashion show. The event became a cultural phenomenon, running every year until 2018, with some of the biggest models walking the runway in lingerie and sporting huge angel wings. The fashion shows were overseen by Ed Razek.
By 2015, Victoria's Secret sales were in decline, and in 2018, Victoria's Secret hosted its final ever fashion show. The brand has suffered in recent years due to changing consumer attitudes and controversy surrounding the people at the top of the business, including former Chief Marketing Officer of L Brands, Razek.
Razek resigned in 2019 after facing criticism for allegedly creating a culture of misogyny and harassment at Limited Brands, reported in The New York Times.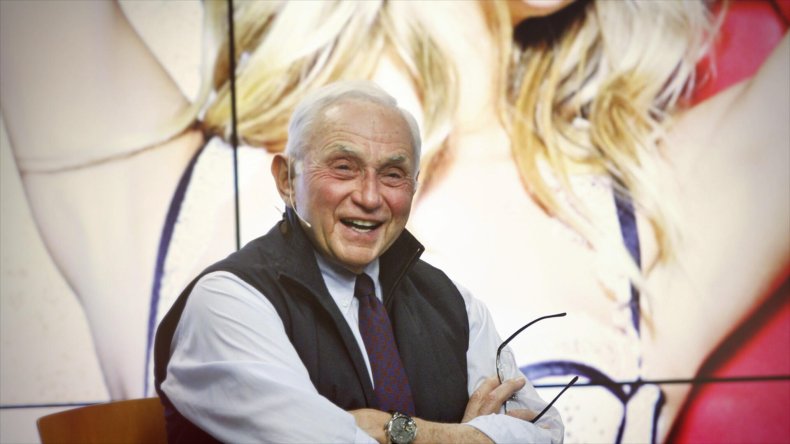 Victoria's Secret: Angels and Demons explores Wexner's links to disgraced financier Jeffrey Epstein.
Epstein was arrested in July 2019 on federal charges of sex trafficking of minors in New York and Florida. He was found dead in his prison cell in August 2019 and his death was ruled as suicide. Wexner has denied knowing about Epstein's crimes.
Wexner and Epstein met in NYC in the early 1980s and Epstein would go on to be his financial manager, until 2007.
Wexner and Epstein worked closely together, with Wexner giving Epstein full power of attorney over his business empire and finances.
Wexner has since been accused of failing to act when complaints about Epstein's behavior were raised. As heard in Victoria's Secret: Angels and Demons, Epstein would pose as a recruiter of Victoria's Secret models. Two senior executives were aware of Epstein's behavior in 1993 and alerted Wexner.
In Victoria's Secret: Angels and Demons, it is stated at the end of Episode 1 that Wexner was informed on one occasion about the complaints and told Epstein it was a "violation of company policy" and he was "forbidden from ever doing so again."
In 1997, model and actress Alicia Arden filed a police complaint in LA, stating Epstein had introduced himself as a recruiter for Victoria's Secret and sexually assaulted her. Artist Maria Farmer contacted the authorities about an alleged assault by Epstein and Ghislaine Maxwell while working as an artist-in-residence on Wexner's Ohio property in 1996.
Wexner cut ties with Epstein in late 2007. According to The New York Times, Wexner distanced himself 18 months after Epstein was charged in Florida with "multiple counts of molestation and unlawful sexual activity with a minor."
In 2008, Epstein pleaded guilty to state charges of solicitation of prostitution from a minor and was required to register as a sex offender.
In 2019, following Epstein's arrest for sex trafficking, Wexner addressed the Wexner Foundation in writing, stating Epstein had "misappropriated vast sums of money" from him. He also said he was "NEVER aware of the illegal activity charged in the indictment" adding "I would never have guessed that a person I employed more than a decade ago could have caused such pain to so many people."
Epstein took his own life before his trial began.
Outside of business, Wexner is a philanthropist. He was a major funder of the Wexner Center for the Arts at the Ohio State University and joined Rabbi Herbert A. Friedman to establish The Wexner Foundation which focuses on the development of Jewish professionals and volunteer leaders in North America and public leaders in Israel.
According to the Columbus Dispatch, Wexner contributed $163.4 million to the Columbus Foundation.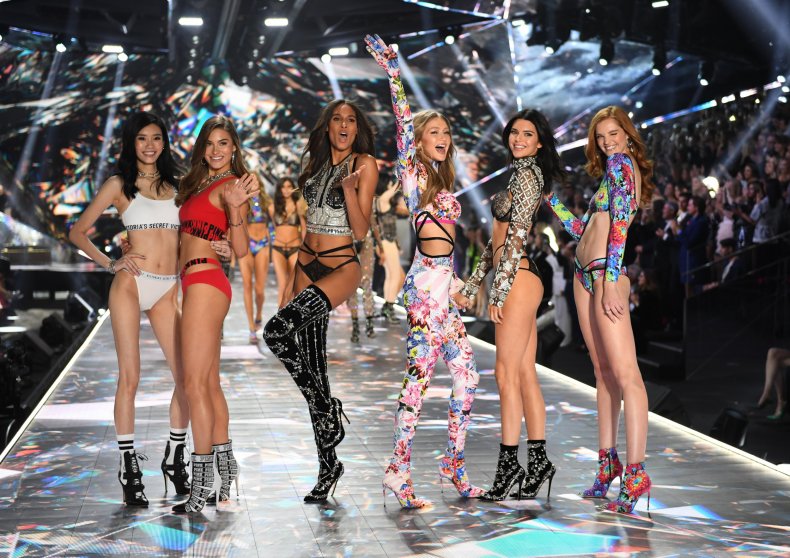 Where is Les Wexner Now?
Today, Les Wexner, 84, serves as the chairman emeritus of Bath & Body Works, Inc.
He resides in New Albany, Ohio on his $47 Georgian-inspired estate.
He made the announcement in February 2020 that he was stepping down as CEO of Limited Brands into the role of chairman emeritus.
Wexner also sold a majority stake in Victoria's Secret for $525 million to a private equity firm.
According to Forbes, today he is worth $5.6 billion.
Victoria's Secret: Angels and Demons is streaming on Hulu now.
Correction 07/14/22, 9:20 a.m. ET: This article was corrected to clarify that Les Wexner is no longer CEO of L Brands.