Cardinals Fan Charged after Groping Lesbian Couple and Punching Woman in the Face at Game Vs Seahawks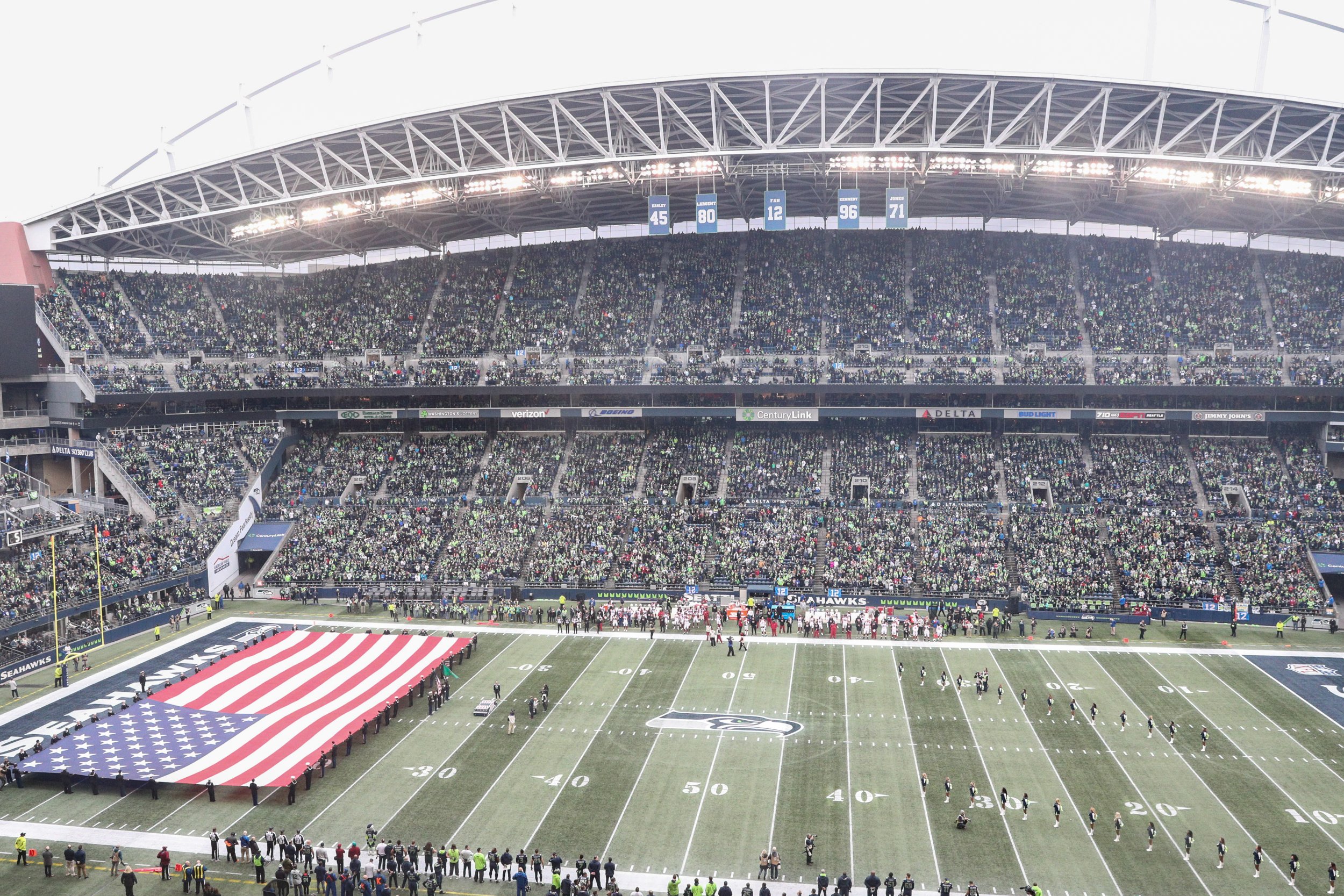 A man who assaulted a lesbian couple at a Seattle Seahawks game last month has been charged with assault and malicious harassment. Jay Dee Harp III was arrested on December 30 at CenturyLink Field, where the Seahawks played the Arizona Cardinals in their final regular season game, for making obscene comments about the couple and physically attacking them.
A video posted on YouTube shows Harp punching one of the two women in the face as he tried to free himself from the grasp of nearby fans, who had rushed over to help the couple and had pinned him to the ground.
Read more: Ravens and Chargers fans involved in huge brawl
"I have been an active member of the LGBT community for decades and fought for marriage equality as an adult," the woman who was punched in the face said in a statement to the police. "The man's chronic and repeated comments about our sexuality, based on my experience, suggest my sexual orientation may have motivated today's assault."
According to prosecutors, the two women and the mother of one of them were seated in the same row as Harp in Section 118 of the stadium. Charges filed in King County Superior Court alleged the attacker, who wore Arizona Cardinals colors, had been drinking during the game and repeatedly made disparaging comments about the women's sexuality as he walked back and forth to the beer kiosk.
"Do you need a man in your life?" Harp reportedly asked one of them, reported The Seattle Times.
Court filings indicate that during the third quarter of the Seahawks' 27-24 win over the Cardinals, Harp allegedly pushed and grabbed one of the women by her jacket.
Seattle Fox affiliate KCPQ reported that a witness told the police Harp appeared to unzip one woman's jacket and grabbed one of her breasts, before splashing beer in her face as she tried to push him away.
One of the two women reportedly told the man he "could not put his hands on my wife," before fans seated next to the couple intervened. Police said the woman who was punched by Hart had one of her teeth chipped and suffered a bloody nose and a laceration.
Nearby fans eventually managed to subdue Harp and flagged down a police officer on duty at the stadium, who called for reinforcements and arrested the assailant.
Jail records show the 34-year-old man from Tacoma, approximately 35 miles southwest of Seattle, was released a day after his arrest when he posted a $12,500 bond. However, as reported by The Seattle Times, a warrant was issued last week for his arrest and his bond was increased to $100,000.
According to court papers, Deputy Prosecutor Rhyan Anderson described Harp as a threat to community safety due to the "violent nature" of his attack on the two women last month.
"It took multiple officers to detain the defendant and he [Harp] continued to aggressively fight and assault the arresting officers, punching one of them in the stomach," Anderson wrote.
According to the State of Washington's law, malicious harassment includes behavior aimed at intentionally injuring, damaging property of threatening someone because of a number of factors, including race, color, religion, gender and sexual orientation.