Single women and lesbians in France can receive fertility treatments at no cost after a 326-115 vote in France's National Assembly, the Associated Press reported.
LGBT rights groups and activists in France had advocated for a law like this since the country legalized same-sex marriage in 2013. Parliament debated the measure for two years, with the conservative Senate majority repeatedly blocking it.
Fertility treatments were already provided to heterosexual couples at no cost in France. The new law will allow single women and lesbians to obtain such treatments as in vitro fertilization and artificial insemination.
French authorities are preparing to enact the legislation promptly so single women and lesbians can begin the process of medically facilitated reproduction before the end of 2021, Health Minister Olivier Véran said.
For more reporting from the Associated Press, see below: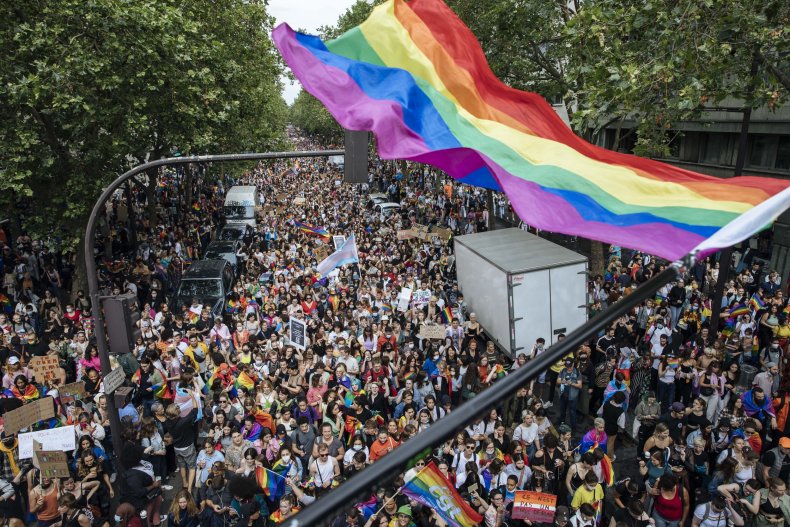 French LGBT rights groups lobbied for the measure after France legalized same-sex marriage under then-President François Hollande, following months of mass protests by conservative and Catholic groups.
"Finally," Matthieu Gatipon, spokesperson of the Inter-LGBT association said, welcoming a "long-awaited progress."
"We are satisfied that this is getting done...but this has been a painful birth," he said, expressing frustration that it took so long to get to the final vote of the law.
Gatipon said it has been hard on French women who had to delay for years their plans to have a baby, and others who had to pay expensive fees to go abroad to countries where such procedures are available, such as Spain and Belgium.
The new law does not address France's ban on surrogacy arrangements in which a woman carries and delivers a baby for someone else.