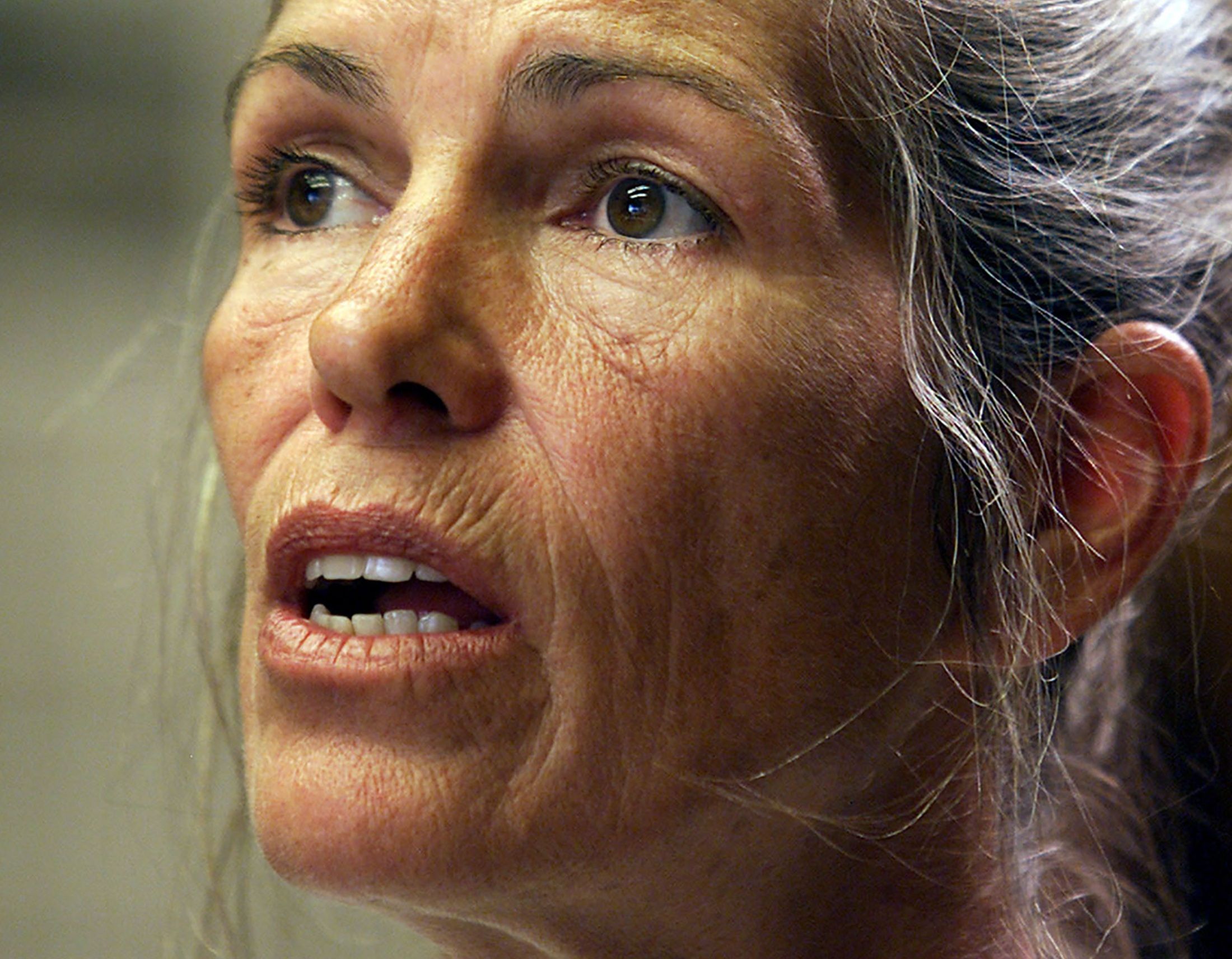 Leslie Van Houten, a former member of Charles Manson's "family," has been recommended for parole after spending more than four decades in prison.
In 1969, Van Houten was convicted in the murders of a California grocer, Leno La Bianca, and his wife, Rosemary La Bianca, and was sentenced to life in prison. Van Houten was 19 when she held Rosemary down while another person stabbed her in the family's Los Feliz home. Van Houten also said she stabbed Rosemary after she had died.
She was the youngest follower of Manson's cult to be convicted for murder; she is now 66 and has been denied parole 19 times. Her parole lies in the hands of California Governor Jerry Brown, who will decide whether she should be released. Brown's office said on Thursday that it's too early to comment on the case.
"She's been ready for this for a long time,'' Van Houten's lawyer, Rich Pfeiffer, said following the parole board's recommendation at the California Institution for Women in Chino on Thursday. "It really should have happened a long time ago."
Pfeiffer said Van Houten felt "numb" after hearing the board's recommendation, The Los Angeles Times reports. She has been described as a model prisoner: She has completed bachelor's and masters degrees while behind bars and runs self-help groups for incarcerated women.
"I don't let myself off the hook. I don't find parts in any of this that makes me feel the slightest bit good about myself," Van Houten told the panel.
One day before the La Bianca killings, another group of Manson's followers murdered actress Sharon Tate in her Benedict Canyon home. Van Houten was one of five people convicted in the La Bianca-Tate murders, which were instigated by Manson in the belief that they'd start a race war. Van Houten did not partake in the murder of Tate, who was eight months pregnant at the time and was living with her husband, film director Roman Polanski.
In both cases, blood from the victims was used to write messages on walls. Van Houten, Manson and three other people were initially sentenced to death for the murders, but their sentences were commuted to life in prison after the death penalty was struck down by the California Supreme Court.
"We disagree with the board's decision and will evaluate how we plan to proceed," Los Angeles County District Attorney Jackie Lacey said in a statement on Thursday. Cory La Bianca, daughter of Leno and Rosemary, who was 21 at the time of their murders, told The Los Angeles Times: "There's no way I can agree with the ruling today."
Manson, 81, remains in prison, as do others convicted of the killings; one, Susan Atkins, died in 2009. Manson made news last year after it was disclosed he had plans to marry girlfriend Afton Elaine Burton, also known as Star. However, the marriage license expired, no wedding took place and it emerged Burton wanted to marry Manson for the sole reason of using his corpse as a tourist attraction after he died.