'LeSnitch' Trends as Anger Grows Over LeBron James Ejecting Fans From Game
LeBron James has been nicknamed "LeSnitch" after the L.A. Lakers athlete removed two fans from a game on Wednesday night after they heckled him.
In a clash against the Indiana Pacers, the shooting forward caused a stir when he called for the referee to eject to unidentified spectators who were sitting courtside.
James asked that the two people, a man and a woman, be removed from the court.
Footage of the incident has gone viral and is continuing to rack up millions of views after the woman mocked crying, seemingly calling James a crybaby, when she was being escorted out.
The situation is a big topic on social media today and now the phrase "LeSnitch" is trending, as sports fans argue that James had no business calling for spectators to be ejected.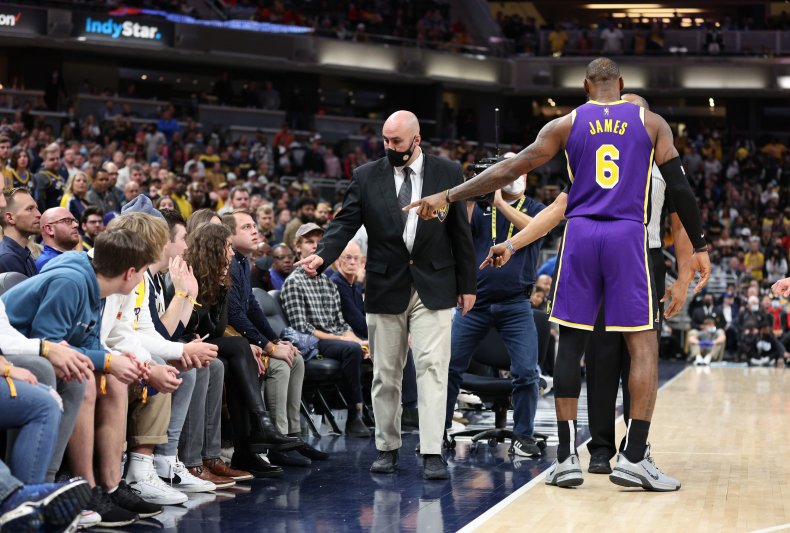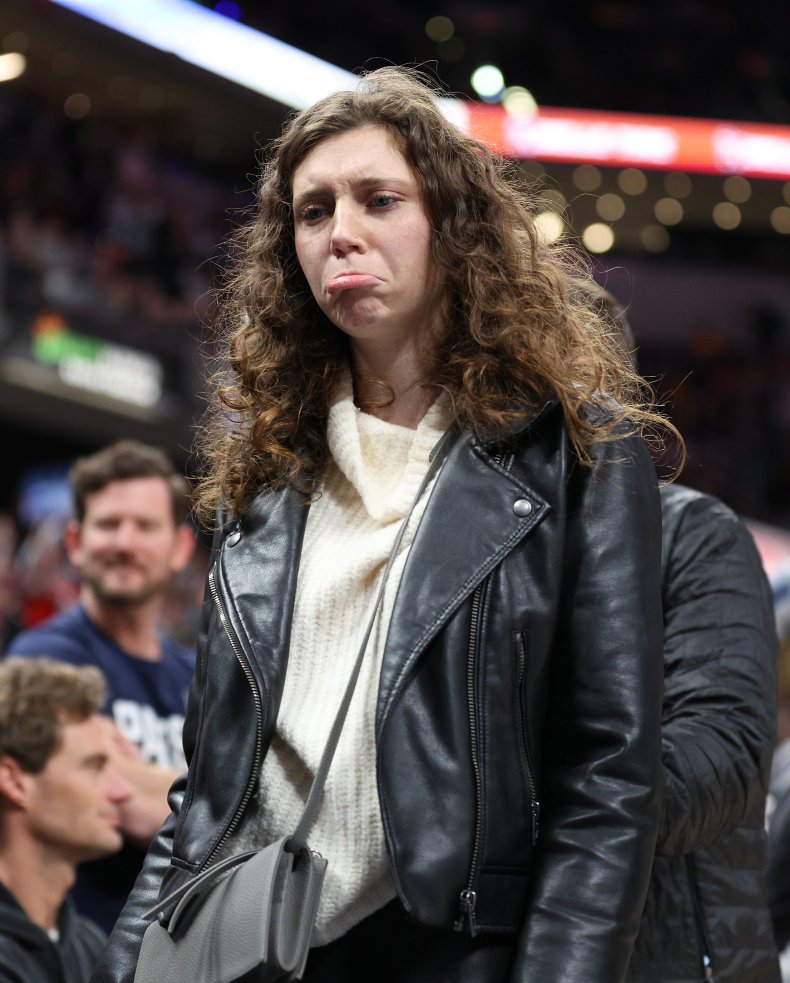 It is unclear what the fans said that riled James up but according to TMZ, after the game, James said: "I would never say it to a fan and a fan should never say it to a player."
The "LeSnitch" nickname seems to have originated with sports columnist Skip Bayless, who tweeted: "And yes, we definitely will talk about the LeSnitch incident that happened at tonight's game in Indianapolis."
Another tweet reads: "LMFAOOOOOO BRUH I SWEAR EVERY LAKER GAME HAS SOMETHING UNPREDICTABLE S*** IN IT, LESNITCH."
Meanwhile, political commentator Nick Adams tweeted: "LeBron James should be heckled everywhere he goes. What a BUM. He should change his name to LeSnitch!"
Others are rushing to defend James as speculation about what the fans on the court said to warrant such a reaction grows online.
"I love it!! this is how players should handle these situations. Anybody calling him LeSnitch is an idiot. Street codes don't belong in professional environments....and he smoked them with HUGE shots," said writer Brian Mazique.
While another added: "Everyone calling him lesnitch.... then they'll find out they possibly used racial slurs and then will say 'oh I understand him now.'"
Newsweek has contacted representatives for James for comment.
The incident comes just days after James made headlines when he was suspended from a game after he struck Isaiah Stewart in the face during a game with the Detroit Pistons on Sunday.
The athlete elbowed his opponent and bloodied his face during a rebound and despite insisting it was accident, was forced to sit out of Tuesday's game against the New York Knicks in Madison Square Garden.