Less Than Half of Americans Under 30 Closely Follow Pandemic News, Poll Shows
Less than half of Americans under 30 closely follow updates on the coronavirus pandemic, according to a Pew Research Center poll published Wednesday.
The poll surveyed adults in the U.S. during two weeks in March. Between March 10 and 16, as governors began issuing statewide stay-at-home orders in response to the pandemic, 40 percent of the 8,914 surveyed individuals who were between the ages of 18 and 29 said they were closely following pandemic developments in the news. Interest within that age group rose by 2 percent when 11,537 people were polled between March 19 and 24.
In comparison, about two-thirds of adults 65 and older said they were closely following pandemic news during both survey windows, the poll showed. The attention that Americans between 30 and 65 paid to coronavirus news varied between those two percentages, with interest appearing to increase with age. A 30-to-65 group showed a spike in interest averaging between 9 and 10 percent by the time the second survey concluded, researchers wrote.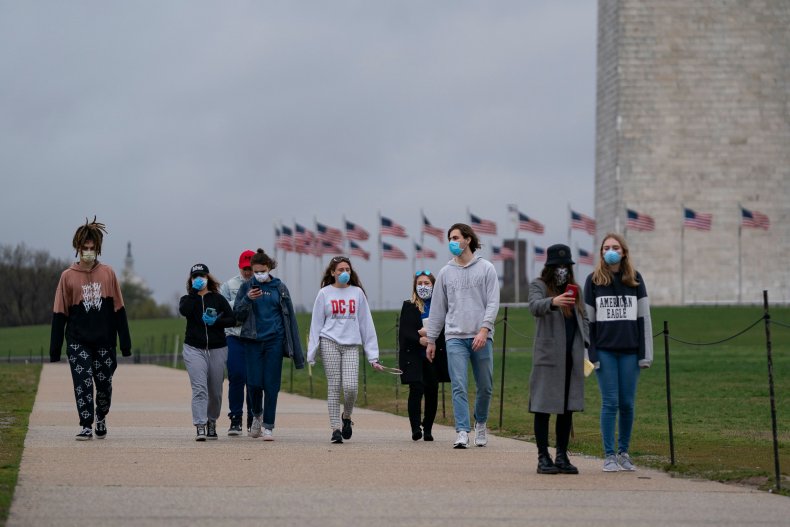 Though the World Health Organization declared the rapidly spreading virus a pandemic on March 11, confusion regarding who was at risk of developing serious complications after contracting the virus remained even after states began closing nonessential businesses. During a briefing from the White House Coronavirus Task Force on March 18, Dr. Deborah Birx described "concerning" reports of younger COVID-19 patients undergoing emergency treatment in Europe. She also cited data from South Korea in explaining why health officials initially believed younger patients were not seriously at great risk.
That same week, the U.S. Centers for Disease Control and Prevention published a report that showed 38 percent of patients who at that point had been hospitalized in the U.S. were between the ages of 20 and 54. While the CDC said Americans 19 and younger often displayed milder COVID-19 symptoms, officials said those who contracted the virus could still pass it on to others within more vulnerable communities and might be at risk for developing complications that required hospitalization.
"Severe illness leading to hospitalization, including ICU admission and death, can occur in adults of any age with COVID-19," the CDC said in its March 18 report.
In another Coronavirus Task Force briefing, nearly a month later, Surgeon General Jerome Adams continued emphasizing the risks young Americans faced in the developing crisis. "It doesn't matter if you look fit, if you look young," Adams said during the briefing. "You are still at risk for getting and spreading and dying from coronavirus."