With less than one month until Election Day, forecasts suggest Democrats are well positioned to take control of the Senate from the Republicans.
In the current GOP-controlled Senate, there are 53 Republicans, 45 Democrats and two independents who caucus with their Democratic colleagues. As a result, Democrats need to gain at least four seats for control of the upper chamber of Congress. If Democratic presidential nominee Joe Biden wins the presidency and Democrats gain just three seats, vice presidential nominee Kamala Harris would cast tie-breaking votes, giving Democrats narrow control of the Senate.
The Cook Political Report shows that just one incumbent Democrat—Senator Doug Jones of Alabama—appears likely to lose his race. Meanwhile, seven Republicans appear vulnerable. Five GOP senators—David Perdue of Georgia, Joni Ernst of Iowa, Susan Collins of Maine, Steve Daines of Montana and Thom Tillis of North Carolina—are in races rated as a "toss-up" by Cook. The report also shows that Republican Senators Martha McSally of Arizona and Cory Gardner of Colorado are in races rated "lean Democrat."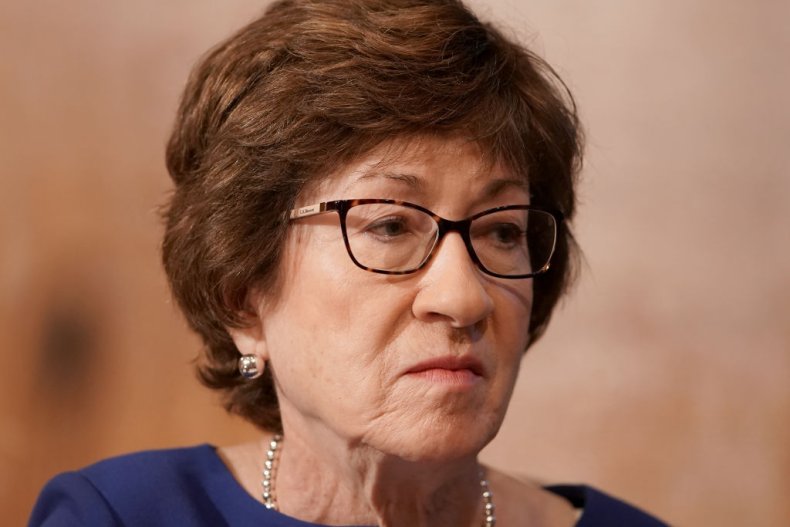 The Senate election forecast by The Economist shows that the Democrats have about a two in three (or 69 percent) chance of controlling the upper chamber. Republicans, comparatively, have only a 31 percent chance. The forecast projects that Democrats are likely to enter the Senate with at least 51 seats, giving them a slim majority.
Projections by FiveThirtyEight are similar. The site shows "Democrats are slightly favored to win the Senate," giving Democrats 64 in 100 chances of controlling the chamber, while Republicans have 36 in 100 chances. In most scenarios, Democrats are projected to control about 51 seats, while Republicans would control about 49.
As for races rated by Cook as "lean Democrat," the Real Clear Politics polling average shows that McSally trails her Democratic challenger, Mark Kelly, in Arizona by about 6 percentage points. In Colorado, recent polling by Morning Consult showed Gardner trailed Democratic opponent John Hickenlooper by 7 points. A previous poll by Global Strategy Group showed the incumbent Republican down by 10 points.
In the "toss-up" races, the results vary from state to state. Perdue in Georgia appears to have the advantage over Democrat Jon Ossoff, with Real Clear Politics showing him leading by about 2.8 points on average. Ernst's opponent in Iowa leads her by an average of 5 points, and Collins' opponent in Maine is ahead by about 6.5 points.
In Montana, Daines still has a narrow advantage, with an average lead of 1.6 points, and Tillis trails his Democratic challenger in North Carolina by an average of 6 points.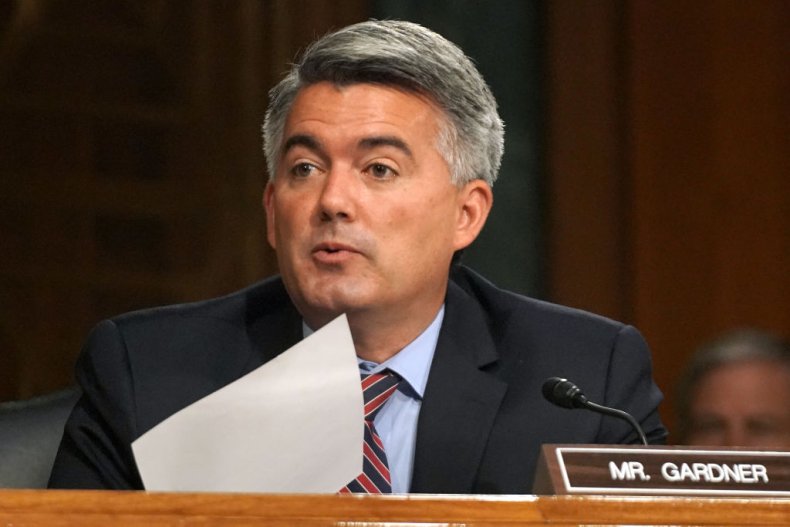 In addition, polling suggests that Democratic nominee Joe Biden looks well positioned to defeat President Donald Trump. A national survey conducted by NBC News and The Wall Street Journal following the first presidential debate last Tuesday showed that Trump's support had fallen to just 39 percent. Meanwhile, Biden led by 14 points, with the backing of 53 percent of registered voters.
The Real Clear Politics average shows Biden with a national lead of about 8.1 points, and FiveThirtyEight shows him ahead by about 8 points.