Less Religion, More Money: Countries Get Wealthier as They Become More Secular, Study Says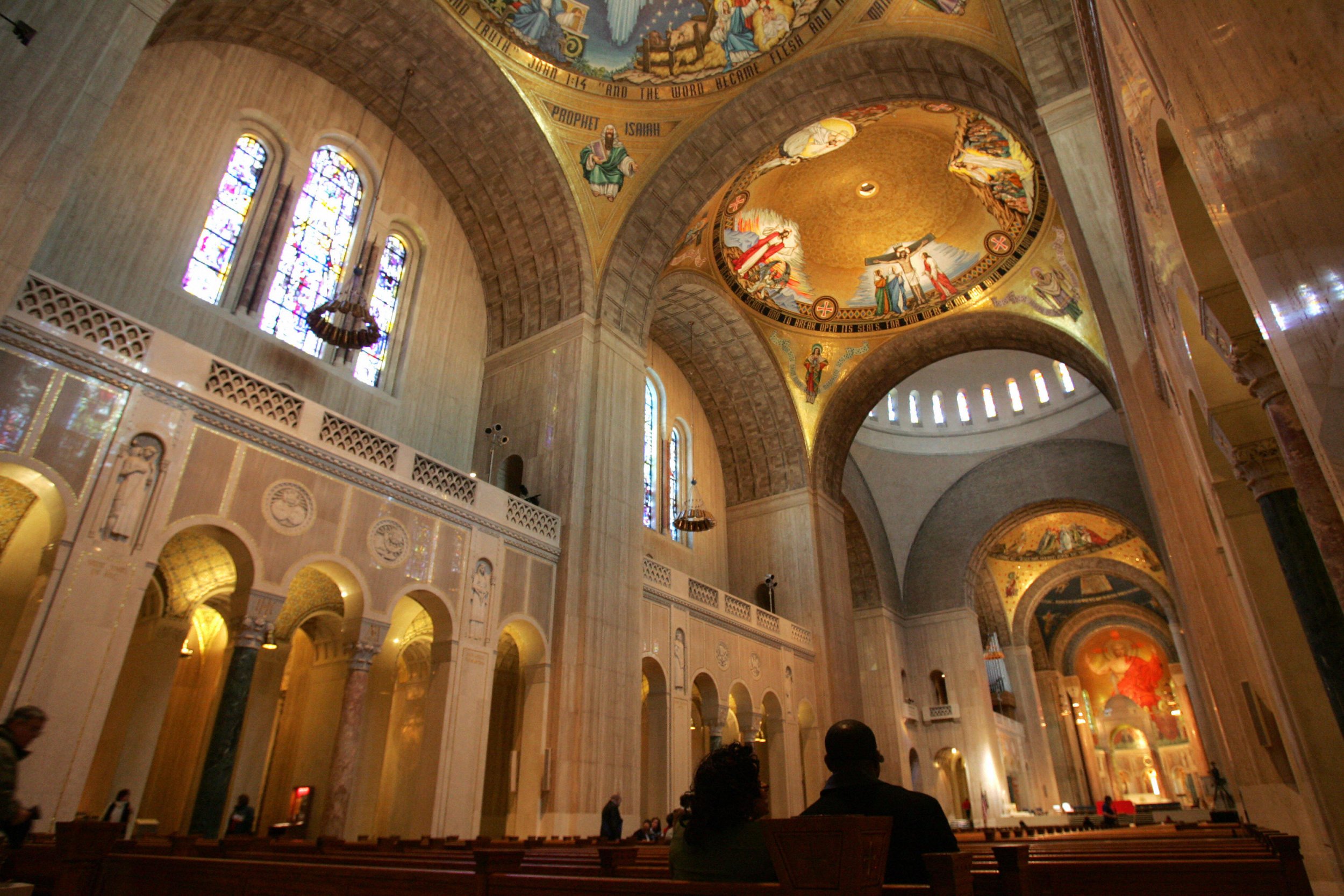 Organizations like the United Nations have long emphasized the value of social inclusion of minority groups, particularly among developed countries with rampant discrimination, and new research poses a financial incentive: a more tolerant society may be a more prosperous one.
In a century-long analysis of the economies of more than 100 different countries, researchers found that countries became wealthier as they moved toward more secular policies. Increased tolerance was an even stronger predictor of countries' economic growth over time, evidence that more socially developed nations have stronger economies, according to the study, published Wednesday in the journal Science Advances.
To evaluate the economic effects of a decline in religiosity, the study's authors compared a country's historical gross domestic product (GDP) per capita between 1900 and 2000 with the results of a cultural values survey from residents of the countries of every age demographic. Researchers found a country's GDP per capita rose as secularism did: by $1,000 after 10 years, $2,800 after 20 years and $5,000 after 30 years.
Researchers called tolerance of individual expression the "ultimate driver" of economic change. Increases in tolerance of former "deviant behaviors" like homosexuality, divorce and abortion correlated positively with an increase in GDP per capita even more steadily than secularism measured alone, as shifting social norms allowed more people, particularly women, to join the workforce and contribute to economic activity.
Tolerance of individual expression feeds irreligion, researchers posited, as secular government programs replacing religious institutions as society's primary provider of welfare, resources and education. Global increases in college attendance (more widely attended by women and minorities as tolerance grew) made for a more informed, productive citizenry, another factor in economic development.
America is less religious than ever: in 2015, unaffiliated people became the second-largest religious group in the U.S. and now comprise nearly 25 percent of its citizens, trailing Christianity, which 70 percent of citizens said they still identify with. Despite Americans' proclamation of faith, many don't actively practice: more than 60 percent of people attend religious services only a few times each year or never at all, according to the Pew Research Center.
Though it remains high among older generations, religiosity declines with age. Younger adults worldwide are more likely to be unaffiliated with a religion, particularly in America, where 38 percent of young people are unaffiliated, according to a 2017 Public Religion Research Institute study. Young people ages 18 to 29 are also less likely to attend religious services, pray, believe in God and consider religion important to their lives than any other age group, Pew researchers found.
But millennials' faith in institutions both religious and secular has declined overall, said Michael Hout, sociology professor at New York University. Young people are less confident in leadership of churches, government and the press because of historic corruption.
"Millennials didn't grow up trusting these institutions and then had that trust betrayed like older Americans have," he told Pew in an interview. "They didn't trust them to begin with. And these institutions have let people, particularly young people, down."
But a lack of religion doesn't necessarily spell a a lack of spirituality: many unaffiliated youth still believe in God and heaven, Hout said. Some young people engage in "do-it-yourself" or piecemeal religions that take bits they agree with and discard the rest that don't fit their beliefs.
"I think people assume that people who do not belong to an organized religious group reject religion altogether," he said. "Spiritual experiences are still attractive for people who don't go to church. Some people find God in the woods rather than in a church."