Lessons Learned on the Field: What the Shipping Industry Stands to Gain | Opinion
What a crazy time we are living in. Not just crazy for the transportation industry, but it's been a truly crazy year for everybody. The unease has been felt in all industries.
Think about the changes in pro sports, schools, churches, family gatherings—the list goes on. Safe to say that everyone globally was thrown for a loop. We are now reflecting on the last year and working our way back to normalcy. Now that we can take a breath, let's look at how my two favorite industries, pro football and transportation, handled the storm and are creating a more efficient and effective process streamlined by technology.
In the 1970s, I played in the NFL for the Oakland Raiders. Back then players made no money in pro ball. It was actually smarter for guys to work an off-season job. I was lucky enough to meet a guy who owned a steamship line and he offered me my off-season job.
From 1978 to 1984, I was learning the steamship industry working for Contract Marine Carriers (CMC), which went back and forth between the U.S and Europe. Working in shipping and football at the same time was exciting. Back then cloud technology did not exist. Data was not being leveraged the way it is now to advance machine learning and artificial technology. However, there were a lot of similarities between the two industries and there still are.
In football we would work hard all week, studying our opponents. Our coaches were always trying to outsmart the opposing team by coming up with new plays, new formations, anything to win on Sunday. Same thing in shipping. We would work hard all week trying to outsmart the other steamship lines, finding a better way to move the freight inland, or load heavier, using a high cube rather than the industry standard and always thinking of new and better ways to win someone's freight.
As my football career came to a close in 1984, the NFL and shipping industries were changing rapidly. In shipping, there were actual stats that helped you see who was shipping and from where. In football, instant replay and rules to keep players safe emerged. Ships were getting bigger and bigger, and so were NFL stadiums. And this hasn't slowed down, according to Bureau of Transportation. Freight movement in the U.S. will reach 14.839 billion tons by 2045. The NFL is hoping to reach $25 billion in revenue by 2027 (6 percent annual growth). Cloud-technology creates big opportunities to keep up with the demand. Like I said, football and transportation are similar.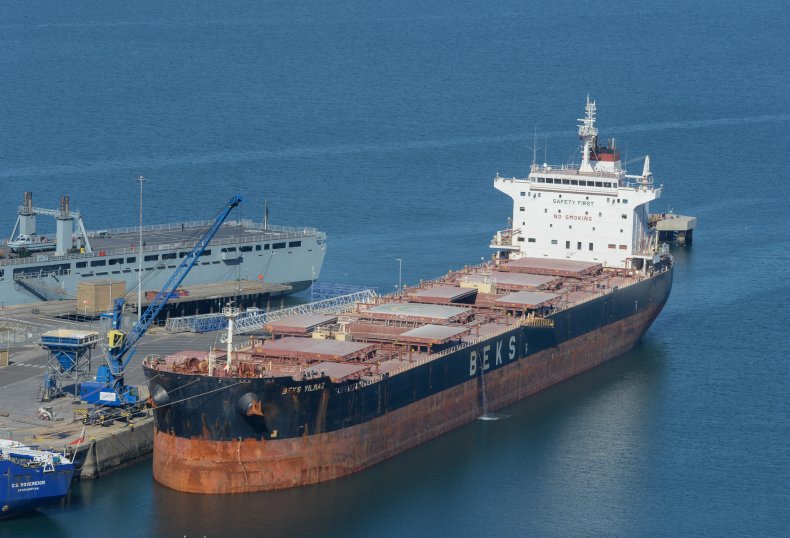 I only see more greatness for logistics and the NFL in the future. It is all steered by the technology boom that has hit both worlds. I remember when our scouting report for the upcoming team we were going to play that weekend was simply a circle on a piece of paper with a name on it, nothing more, nothing less. I also remember when we would track our containers across the ocean with 3x5 file cards.
Those days are gone for both industries. New technologies are here and both industries are finding ways to evolve at rapid speeds. If you haven't invested in tech, you must upgrade to continue to stay relevant.
The NFL uses artificial intelligence (AI) by having drones follow the ball on the field to improve the viewing experience. Shipping and logistics are using AI to improve the process and save money. We're not far off from self-driving semis. Artificial intelligence and machine learning are advancing each day and speeding up the time involved in paperwork and research. Automating the supply chain saves those on both sides of the industry money.
It has been eye-opening to look back and see how we navigated the pandemic. We saw major changes come about in the shipping and logistics industry, same with the NFL. Let's not lose the hunger to go out and sell—or make a tackle (same thing in my book).
We hung tough this year and we are now moving more products than at any time before. The world saw why the shipping and logistics industry is essential and I'm proud to continue to focus on software as a service and cloud-enabled technology with my current role at WIN. With advancements happening each day, there is no better time to take advantage of the technology available.
Phil Villapiano is vice president of sales at WIN.
The views expressed in this article are the writer's own.