Lester Holt Will Moderate First Presidential Debate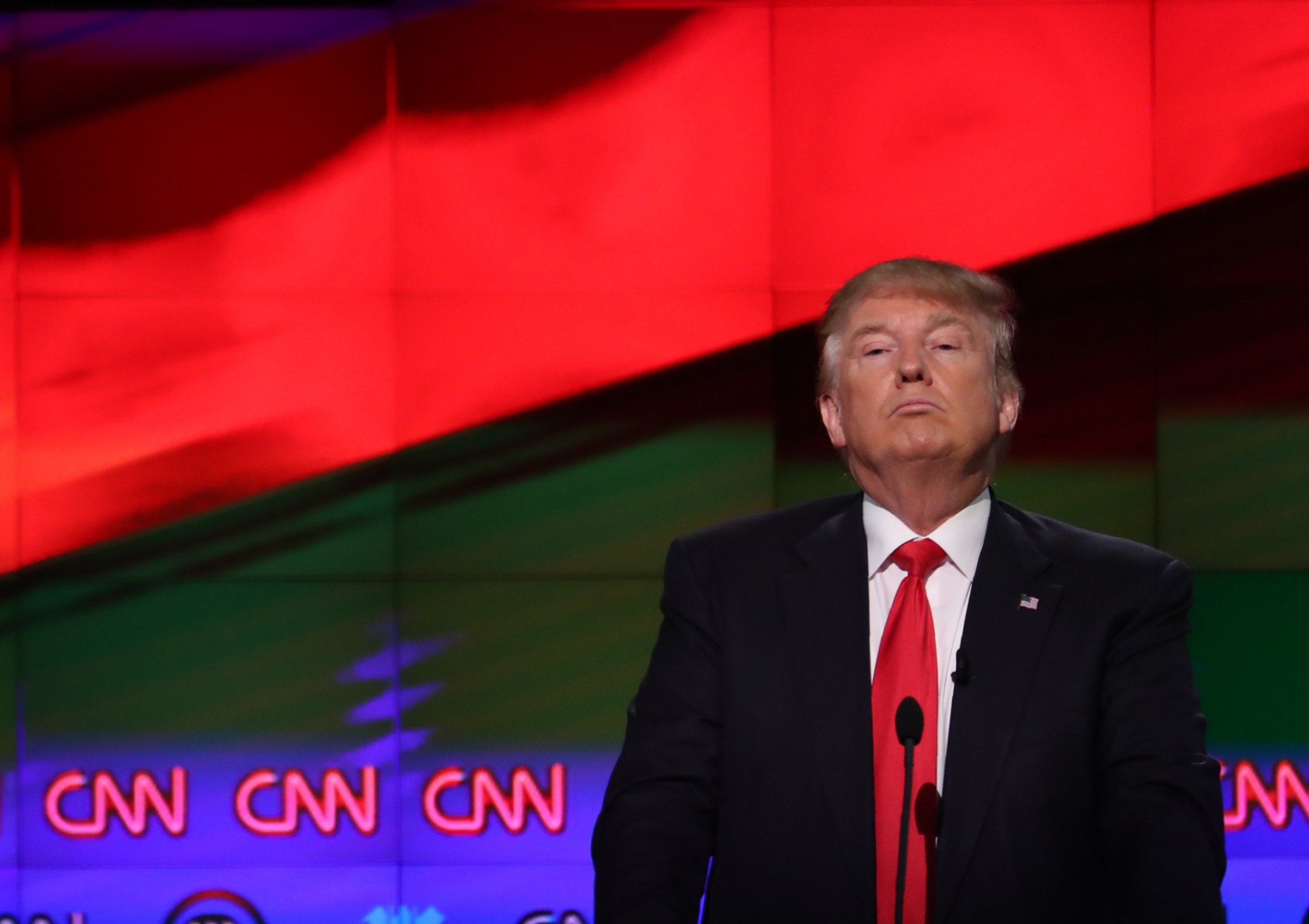 Lester Holt, Martha Raddatz, Anderson Cooper and Chris Wallace will be the moderators for the three presidential debates in September and October, the Commission on Presidential Debates said Friday.
NBC News's Holt will moderate the first fall forum between the Democratic and Republican presidential nominees, Hillary Clinton and Donald Trump, on September 26 at Hofstra University in Hempstead, New York. Upon permanently replacing Brian Williams as NBC's Nightly News anchor last June, Holt became the first African-American appointed as lead host of a broadcast network's weekday evening newscast.
The forum will be divided into six time segments of about 15 minutes each on major topics, which Holt will select and announce at least one week before the event, the CPD said.
ABC News's Raddatz and CNN's Cooper will co-host the second debate, on October 9 at Washington University in St. Louis. This event will be a town meeting, during which members of the audience will directly ask half of the questions, and the moderators will pose the other half. The Gallup Organization will choose uncommitted voters to participate.
Fox News's Wallace will ask questions at the third and final presidential debate, on October 19 at the University of Nevada in Las Vegas. The format will be similar to the first debate.
The CPD also said CBSN's Elaine Quijano will host the one vice presidential debate between Democrat Tim Kaine and Republican Mike Pence, on October 4 at Longwood University in Farmville, Virginia.
General election debates between and among the leading presidential candidates aren't necessarily a requirement of campaigns. But the forums are seen to have the potential to decide a challenger's future. In 1960, for example, John F. Kennedy was a little-known Massachusetts senator until he challenged Vice President Richard Nixon in the first-ever televised U.S. general election presidential debate. For Americans watching on TV, Kennedy appeared the clear winner, as Nixon was visibly sweating and looked nervous.
This year, Trump's complaints about the debates conflicting with nationally televised National Football League games pushed some Americans to believe he is looking for a way out of participating in one or all of the forums. But both the CPD and the NFL have refused to alter their schedules.
Media reports indicate Trump isn't devoting much time to reading the debate briefing books prepared by his staff. Instead of holding mock debates, he chats with close friends and advisers about his approach. Meanwhile, Clinton is studying her briefing books and rehearsing her presentation.
If support for Libertarian presidential candidate Gary Johnson rises to at least 15 percent in a series of polls leading up to the debates, he would land a prime-time spot in the forums. He would be the first contender outside of the major two-party system to participate in the presidential debates since independent Ross Perot in 1992.
Each event will run from 9 p.m. to 10:30 p.m. Eastern time without commercial breaks.