'Let It Snow' Cast: Who Stars in the Netflix Christmas Movie?
Netflix wouldn't be Netflix without Christmas rom-coms, and Let It Snow is the streaming service's latest offering. Kiernan Shipka of Netflix's Sabrina reboot leads the cast of the movie, which is based on three short stories of festive romance.
Joining Shipka in Let It Snow is a roster of young talent who may be less familiar to viewers, including Isabela Merced, Shameik Moore and Odeya Rush.
Who is in the cast of Let It Snow?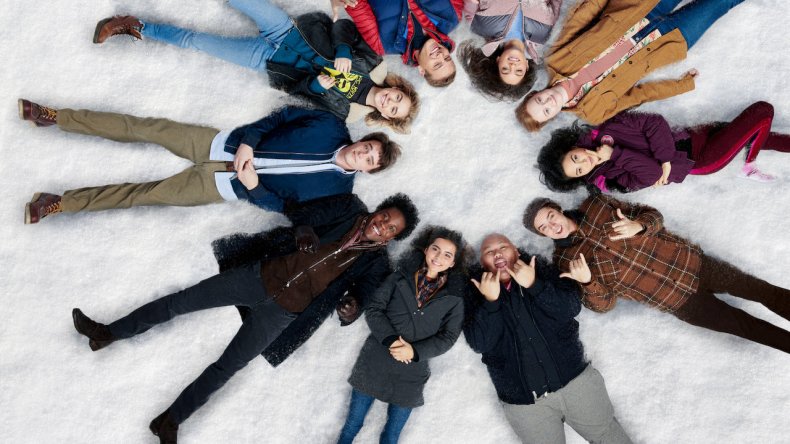 Isabela Merced as Julie
Julie is the main character in the first part of Let It Snow based on the short story "The Jubilee Express" by Maureen Johnson. In the Netflix movie, she is away from home with her grandparents on Christmas Eve and is trying to get home to her boyfriend.
The character is played by Isabela Merced, most recently seen playing Dora the Explorer in film Dora and the Lost City of Gold. She has also starred in Transformers: The Last Knight, Instant Family and Sicario 2. Speaking to Popsugar, she said of the role: "I really liked my character's specific story because it just hit close to home, and I could really relate to all the things that Julie was dealing with and facing, being conflicted between two very important things."
Shameik Moore as Stuart
While Julie is trying to talk to her boyfriend, she meets Stuart (played by Shameik Moore), who she quickly realizes may be the man she is supposed to be with⁠—and who unbeknownst to Julie is actually a pop star.
Though Moore has starred in The Get Down and Wu-Tang: An American Saga, he is probably best known as the voice of the Miles Morales Spider-Man in Into the Spider-Verse.
Mitchell Hope as Tobin
Mitchell Hope plays Tobin, the lead of the second segment, "A Cheertastic Christmas Miracle," from the short story by John Green, who in the novel is secretly in love with one of his best friends, Angie (Kiernan Shipka). Hope is best known for his role in Disney's Descendants, in which he plays the son of Belle and Beast.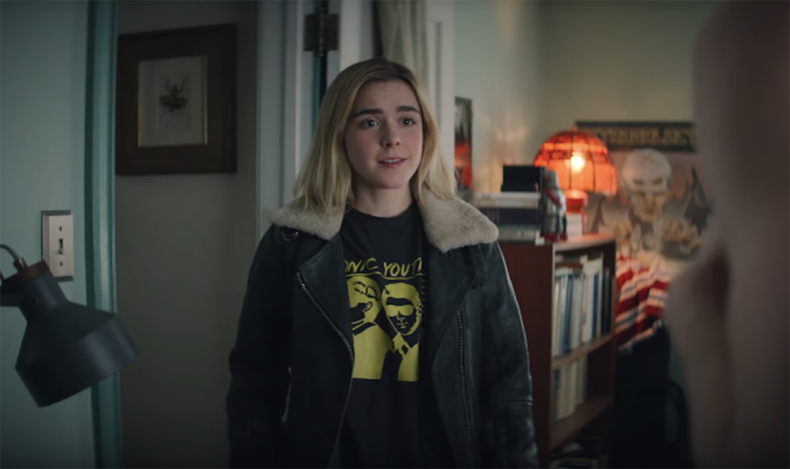 Kiernan Shipka as Angie/The Duke
Angie, known to her friends as The Duke, is a tomboy who in Let It Snow is tired of being treated as one of the boys and wants to be considered as a potential romantic partner. The character is portrayed by Kiernan Shipka, who leads Netflix's Chilling Adventures of Sabrina and is also known for Mad Men.
Odeya Rush as Addie
Model and Goosebumps star Odeya Rush is at the heart of the third storyline, based on Lauren Myracle's "The Patron Saint of Pigs," who has just broken up with her boyfriend.
Jacob Batalon as Keon
Always at Addie's side to give her advice is best friend Keon, an aspiring DJ played by an actor with some experience of playing best friends. Actor Jacob Batalon has previously been seen in the two Spider-Man films as the best bud of Peter Parker.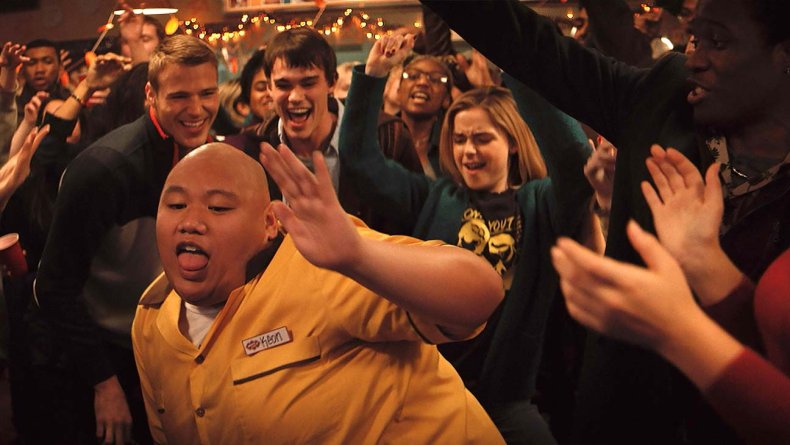 Speaking to Inquirer, he said of the film: "It handles all those life-defining things pretty well. As teenagers, you have to decide whether or not you want to be responsible for your life and your future. In Keon's case, he wants to be successful so he doesn't have to worry about anything when he becomes an adult."
Liv Hewson as Dorrie
Let It Snow also includes a queer romance between high schoolers Dorrie, played by Liv Hewson of Santa Clarita Diet, and Anna Akana of Miss 2059 as Tegan. Akana said of the role to Pride: "I like how normalized it was...It wasn't just some big coming out story. It was just an intimate story between two people, and it felt integrated like all the other ensemble lines."
Also starring in Let It Snow on Netflix are Toy Story star Joan Cusack, Mozart in the Jungle's Miles Robbins and Star actor Matthew Noszka.
Let It Snow is now streaming on Netflix.
'Let It Snow' Cast: Who Stars in the Netflix Christmas Movie? | Culture