'Let Me Be Frank': Kevin Spacey Posts Homemade 'House of Cards' Video a Year After Being Fired Over Sexual Assault Allegations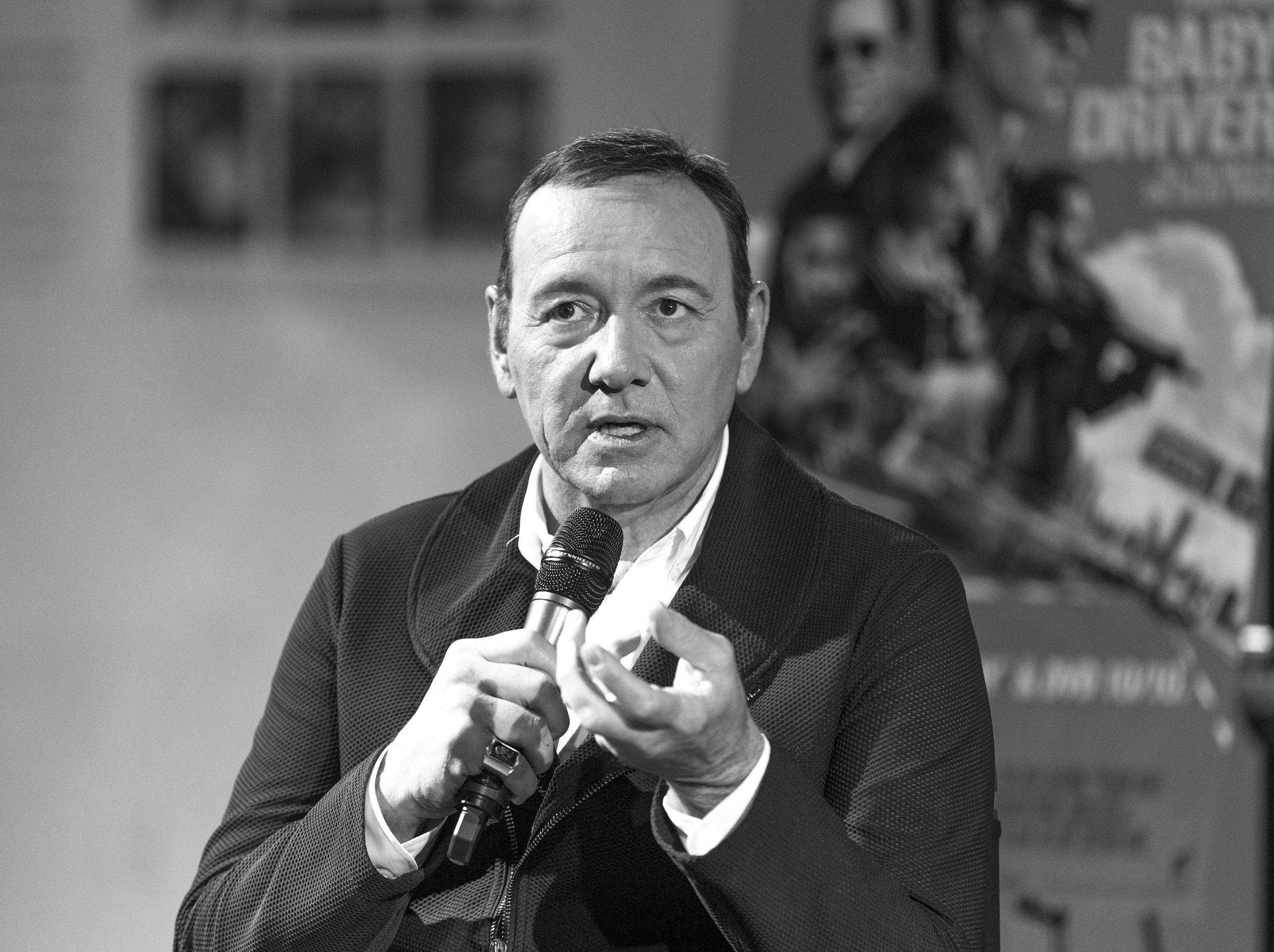 Kevin Spacey had been missing from the public eye for the last year, after being accused by 15 people of sexual assault, but he's back with a cryptic YouTube video in which he reprises his House of Cards character, Frank Underwood. The video, titled "Let Me Be Frank," does not appear to be sponsored by Netflix, and seemingly addresses the sexual assault allegations against him.
In the video, Spacey is standing in a kitchen, wearing a Santa apron. He speaks in his character's voice. It seems his monologue may hint at the allegations, which Spacey has not addressed in full.
"I know what you want. You want me back. Of course, some believed everything and have just been waiting with baited breath to hear me confess it all," he says. "They're just dying to have me declare that everything said is true and that I got what I deserved. Wouldn't that be easy if it was all so simple? Only you and I know it's not that simple. Not in politics and not in life."
He then seems to speak directly at his audience. Whether his message is for House of Cards fans or Spacey fans is unclear. "But you wouldn't believe the worst without evidence, would you? You wouldn't rush to judgment without facts, would you? Did you?"
Spacey, who was axed from his role as Frank Underwood on House of Cards in November 2017 after his alleged sexual assault victims came forward, continued the video by commenting on the way he was let go from the show.
"Anyway, all this presumption made for such an unsatisfying ending. And to think it could have been such a memorable send-off," he said.
The video then seems to speak to the allegations against him, and implies he may state he's not guilty when speaking in full.
"I can promise you this. If I didn't pay the price for the things we both know I did do, I'm certainly not going to pay the price for the things I didn't do."
Spacey has only commented on one accusation, the first, which came from Anthony Rapp in 2017. Spacey's response, which was issued on his Twitter account, was met with backlash because he used the moment to come out as gay. His sexuality was not attacked, but his use of Rapp's allegation to outline his sexual preference was problematic to many. In the response, Spacey apologized and said he had no recollection of the incident.
One lawsuit against the actor, which stems from an alleged assault at a bar in Nantucket, is set to be arraigned on January 7, according to The Boston Globe.
Netflix told Newsweek it did not have a comment on Spacey's video.