Let the Private Sector Help Save the Election. We Have No Choice | Opinion
On Tuesday, Priscilla Chan and Mark Zuckerberg announced an unprecedented gift of $300 million to support election administration nationwide. This follows a recent announcement by the NBA that it will donate arenas to serve as polling places, at the request of its players. It is part of a larger movement in the private and nonprofit sectors to shore up our election infrastructure in the face of an epic failure by the federal government.
We're democracy advocates, and in a typical year, we would be uncomfortable about the private sector stepping in this way. Government should lead on this core public function. But the pandemic poses a national emergency impacting the very foundation of our democracy, and the Senate adjourned until Labor Day without giving states and local officials the funding they need to run safe and fair elections this fall. Without these resources, the risks mount each day. Federal funds remain critical, but time is running out to protect the 2020 elections.
Simply put, we can't let the failure of Congress and the president become a failure of our democracy. We have reached an extraordinary point where we have no choice but to look to civil society—the business community and other private groups and organizations—to help fill the breach.
Across the country, election officials have made clear what they need—staffing, ballots, technology, supplies and other equipment. They have appealed to Congress for five months for the funds to do so. The House passed a coronavirus relief package, including $3.6 billion to run safe elections, but the Senate and the White House haven't budged.
The first absentee ballots for the November election will be sent out in two days, five days before the Senate reconvenes; the first early votes will be cast on September 18. Meanwhile, election officials are in limbo. While federal money will still be useful through Election Day, without an immediate infusion of resources, election officials won't be able to prevent meltdowns, large-scale disenfranchisement, delayed results and reduced public confidence in the election.
Already, other members of the private sector have begun to step up. It has long supported core public functions—from hospital wings to adopt-a-highway to hurricane relief—including for elections. Chances are you have voted at a church, retirement home, community center or another facility run by a private organization. Larger-scale public-private partnerships have helped state officials to modernize voter registration and voter lists in recent years.
What can the private sector do this year? It can help provide equipment. Businesses can offer up storefronts, arenas and parking lots as polling places. And critically, employers, unions and civic groups can recruit and encourage people to become poll workers. During the primaries, many elderly poll workers understandably stayed home. Workers who are not at risk can be enlisted to serve as a patriotic army to help staff polling places for in-person voting.
Already companies have spearheaded initiatives, like the nonpartisan Time to Vote coalition of more than 700 businesses that give their employees paid time off to vote. Participants range from Levi Strauss and Patagonia to Walmart and Target, and many smaller firms. Others are recruiting poll workers among their ranks or offering their facilities for election needs, including as polling places or to store and count ballots. Some of these are super-size operations—like Dodger Stadium, Kroger Arena and the entire NBA franchise—but retail spaces can be used too, so long as they meet guidelines for healthy in-person voting.
The private sector can help with personal protective gear and pandemic-specific supplies, asking election officials what they need for polling places and elections offices and then donating those items. Anheuser-Busch recently announced a donation of hand sanitizer to polling locations across the country.
And, importantly, election jurisdictions still need funding itself. To ensure adequate resources, especially in jurisdictions with the greatest shortfalls, private donors could make monetary contributions to local and state election officials. Unlike federal agencies, state and local governments do permit financial contributions for election administration—either directly or, as Chan and Zuckerberg have done, to specialized grant programs or designated entities that work with them. Contributors must provide such support in a nonpartisan manner consistent with state and local laws.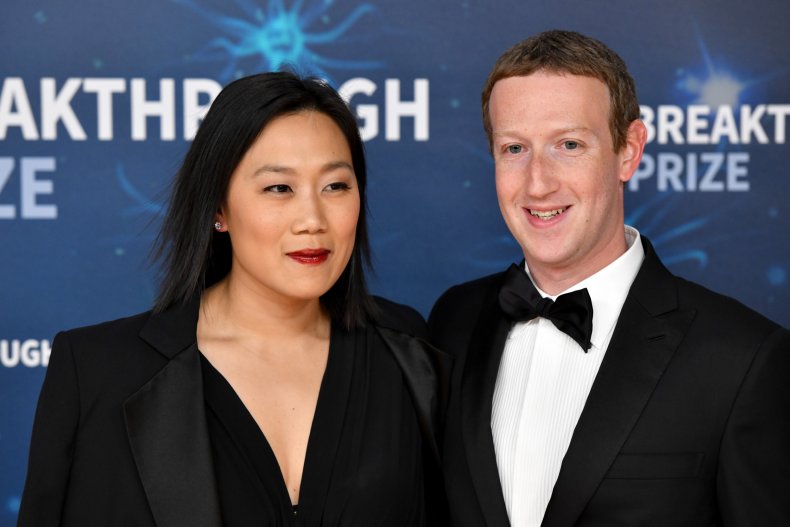 Any private funds should be subject to strong guardrails to prevent even the appearance that they are meant to influence the elections or public policy. Donors must not be permitted to participate in or otherwise sway election policy decisions through their support; their funds must only be used to cover government-approved expenses; expenditures must only be made by accountable public officials; and all gifts must be subject to legislative oversight and review. These limits, which are reflected in existing law, help ensure that financial help for our elections are not perceived as corrupting them.
Is any of this ideal? Absolutely not. A functional democracy shouldn't have to rely on charitable contributions to fund the basic infrastructure of its elections. That is and emphatically should remain the responsibility of government. But with our government backing away from its duty, we face a singular dilemma: accept private assistance or leave the vote—the very basis of our government system—vulnerable to COVID-19.
Wendy Weiser is the vice president and director of the Democracy Program at Brennan Center for Justice at NYU School of Law. Jennifer Weiss-Wolf is the vice president for development at the Brennan Center for Justice, as well as its inaugural women and democracy fellow.
The views expressed in this article are the authors' own.​​​​​​​​​