Let Steven Martin Serenade Your Lockdown Blues Away With This Banjo Performance of 'The Great Remember'
Comedian Steve Martin showed off his banjo skills on social media and played his bluegrass single, "The Great Remember For Nancy." Martin and his band, Steep Canyon Rangers, originally recorded the track for their 2011 album, Rare Bird Alert.
Over on his official Twitter account, the actor posted a short video of himself sitting in the forest, surrounded by tall trees. The Jerk comedian doesn't perform the entirety of the track, just the finale. After filming his performance, Martin silently gets up from the boulder and turns off the camera.
The instrumental track is dedicated to Martin Short's late wife, Nancy Jane Dolman. On August 21, 2010, the Soap actress passed away from ovarian cancer.
A year later, Martin discussed the origins of the song with The Bluegrass Special, "[Nancy] loved this kind of music. She was Irish, and she loved Irish folk music and I'd make compilations for her, like Mary Black and those great Irish folk singers and folk songs, and she loved that."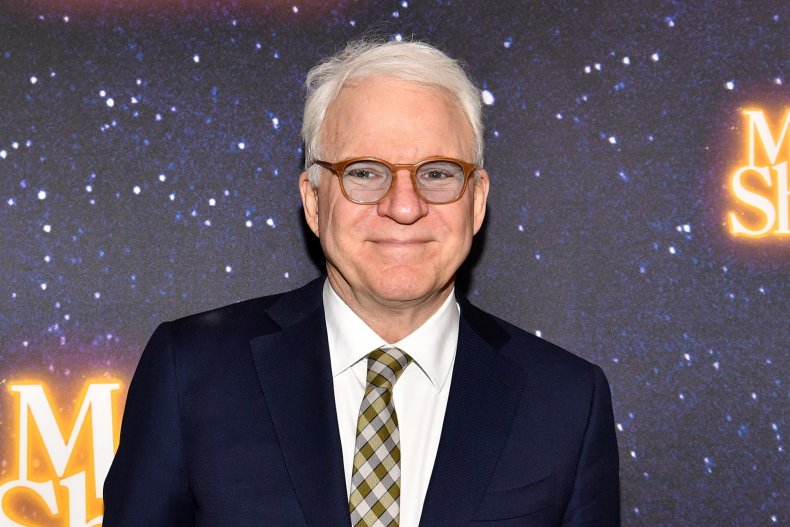 "I think she would have liked the song. So it came at the right time, and I wanted to dedicate it to her. I don't mention that on stage. It's for the record. Martin Short's life is not for use in my stage material," added Martin.