'Let Them Go Home': Trump's Scandalous Border Deployment Should End Before Thanksgiving, Senator Says
Democratic Senator Brian Schatz of Hawaii has condemned President Donald Trump's deployment of thousands of U.S. troops to the southern border as a "scandal," accusing the U.S. leader of forcing troops to miss Thanksgiving with their families for no good reason.
"Deploying troops to our own border for no national security reason is one of the biggest scandals of this Presidency," Schatz said in a tweet on Sunday, referring to the deployment being carried out in anticipation of the arrival of several caravans of Central American migrants heading toward the U.S. border.
"These dedicated, skilled, highly trained men and women will likely miss Thanksgiving [with] family, are near American cities but eating MREs," he said, referring to the self-contained "Meal, Ready-to-Eat" rations given to service members in combat or other field conditions where food facilities are not available. "Let them go home," Schatz said.
In a later tweet, the Democratic senator said "every member of Congress, including those that have not yet been sworn in" should be asked if they think that troops deployed to the southern border "should be allowed to go home for the holidays."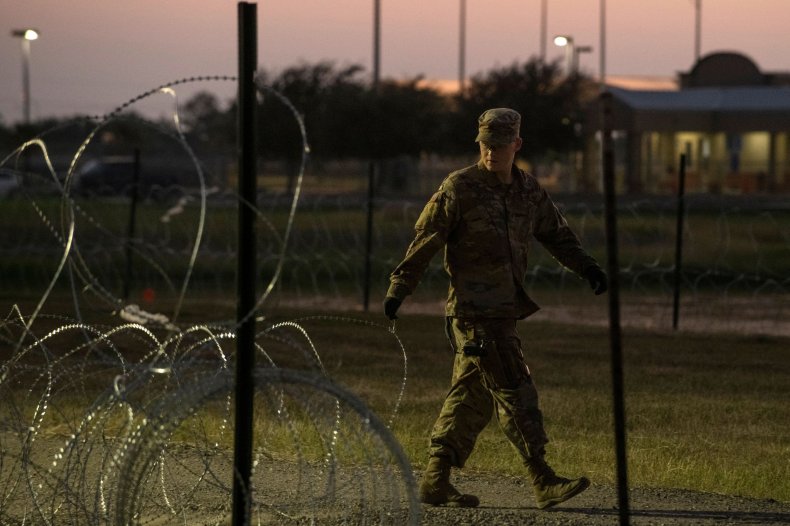 The Trump administration is on track to send around 7,000 active-duty troops to the U.S.-Mexico border, with soldiers expected to remain at the southern border until at least December 15. Trump has suggested that the number of troops deployed could grow, with the U.S. leader warning that he may send as many as 15,000.
Already, troops have started to arrive at the border, with many performing basic tasks in support of the U.S. Customs and Border Protection agency, including laying barbed wire down at points across the border.
Read more: Pentagon stops calling Trump's border deployment 'Operation Faithful Patriot' day after election
An independent study released last week by the Center for Strategic and Budgetary Assessments estimated that the deployment could cost as much as $42 million to $110 million, with daily costs falling anywhere between $112 and $143 per soldier per day in operation and maintenance costs alone, according to CNN.
The deployment had been dubbed "Operation Faithful Patriot," but it came to light just a day after last week's midterm elections that the Defense Department had dropped the title, opting to refer to the deployment as "support to Customs and Border Protection" instead.
Department of Defense spokesman Tom Crosson told Newsweek last week that the department was "simply describing the mission in everyday terms" in order to "provide more context to the mission on the southwest border."