Let's Celebrate the Man Who Conquered Polio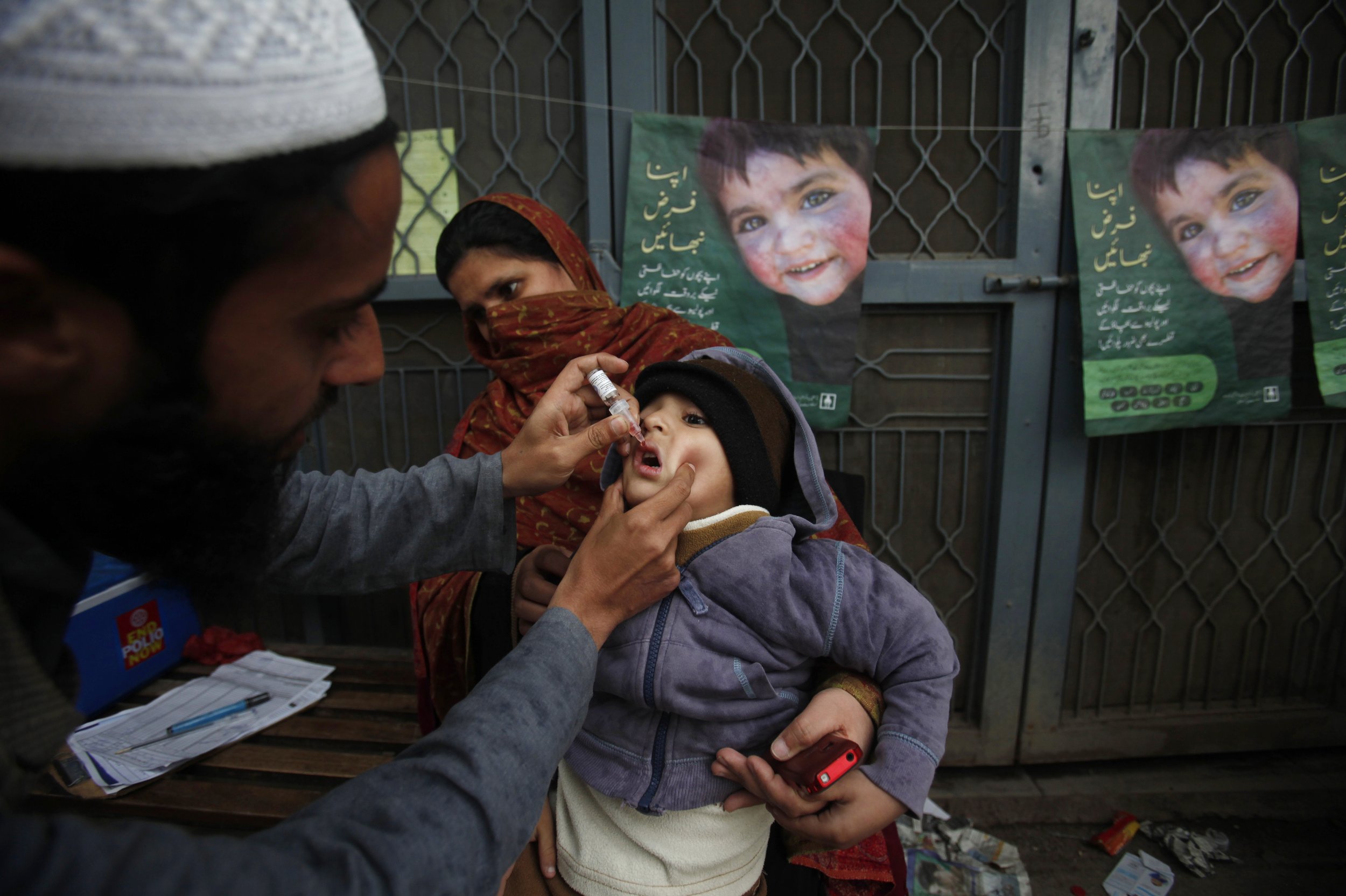 April 12 marks the 60th anniversary of the polio vaccine. The incredible story of Jonas Salk's historic breakthrough deserves to be remembered—and it holds very relevant lessons for the world today.
There was a time not too long ago when polio was a scourge that crippled thousands of children all over the globe. The drive to find a cure was boosted in the U.S. with the founding of the March of Dimes by President Franklin Roosevelt. Children collected coins to fund polio vaccine research and ultimately the Salk vaccine. In a single year alone, 80 million people donated to the program.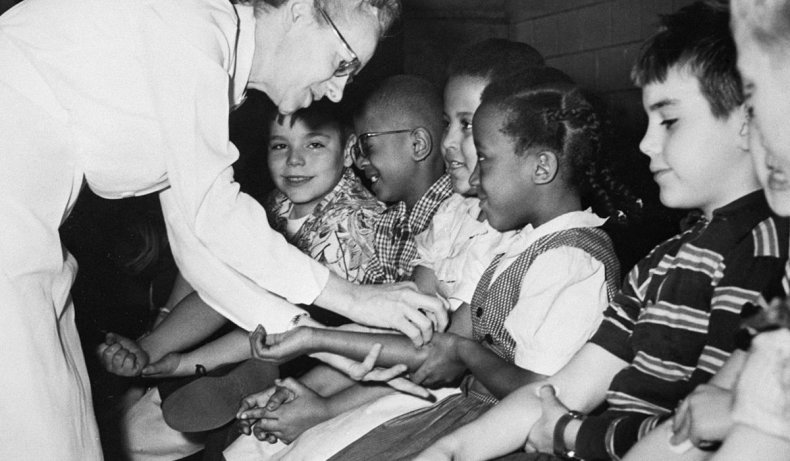 In Focus
There was a time not too long ago when polio was a scourge that crippled thousands of children all over the globe.
Launch Slideshow

7 PHOTOS
Massive field trials were organized to ensure Dr. Salk's vaccine was safe and effective, and when the vaccine was formally introduced, hundreds of thousands of volunteers helped to set up vaccination clinics. This remains the biggest American peacetime volunteer effort to date.
Dr. Salk became a national hero, his generosity and compassion legendary. When asked why he chose to not patent his polio vaccine, forgoing a personal fortune, Dr. Salk famously replied, "Could you patent the sun?"
Remember, none of this had ever been done before. It was a grand experiment and it remains a powerful reminder that we should be thinking ambitiously when it comes to taking care of one another. If we were to act today with that same imagination, we could finally wipe out polio for good: Only three countries remain, and that number could be just two by this time next year, thanks to progress in Nigeria.
What I would truly love us to learn from the early polio campaign is that we need a more level playing field for health everywhere in the world. It took only two years for polio cases to fall by 90 percent in the U.S. following the introduction of the Salk vaccine—but it has taken decades longer to extend similar progress across the globe.
Tackling diseases on a global scale—let alone eliminating them outright—is an audacious goal, and immensely complex in execution. In all of human history we've only eradicated one disease: smallpox. It requires developing a very effective treatment or cure, finding a way to get it to every person on the planet who needs it and, perhaps most difficult of all, navigating such issues as mistrust in novel medicines, cultural barriers, government instability and funding gaps.
With so much at stake, obstacles like resistance to vaccination are frustrating. We put lives at risk by indulging erroneous science when the evidence is clear—vaccines save lives, and they're safe. Unfortunately, it is too easy to take vaccines for granted when we forget what death from diseases such as measles looks like.
Sixteen African countries have now overtaken the U.S. in measles vaccination rates. On a visit to Ethiopia last year, I witnessed first hand that parents will carry their children for miles to get a vaccine if the threat of disease is close at hand.
Instability within countries can have profound effects on health and adds a further dimension of complexity. Every case of polio in 2015 has occurred in Afghanistan or Pakistan, which is no coincidence. Health workers and vaccinators working to end polio brave insecurity, extreme temperatures, tough terrain, grueling schedules and civil disturbances.
Despite these challenges, which would dissuade most of us, these everyday people sign up round after round to protect their community's children. This kind of deep dedication and bravery deserves nothing less than all of the collective support we can muster, both at the international and local levels.
At the Gates Foundation, our mission is to do whatever we can to address these problems and accelerate health progress for areas of the world that have been left behind. Success isn't possible without a coalition of partners—we work with the best minds in science to develop new life-saving technologies that help the world's poorest; we work with organizations that possess the technical and cultural expertise to deliver those new medicines and tools out to the people who need them.
Increasingly, we also work with companies to unlock the imagination and speed of the business sector in support of our mission. When answering to shareholders, companies often can't make the same generous gesture as Dr. Salk by giving their patents away. We work to ensure it makes business sense for them to focus on health issues that predominantly affect people living on less than a dollar a day.
One example is a volume guarantee. Vaccine suppliers hesitate to invest in developing and manufacturing products without knowing there is money to buy them, so we work with companies to guarantee the purchase of a high volume of vaccines in exchange for an affordable price for low-income countries. In 2012 we partnered with Biological E. Limited, a private biotech company in India, to provide 230 million doses of a vaccine that protects children against whooping cough, tetanus and other illnesses—all at an historically low price.
Another approach we take is equity investments. Recently, we invested in CureVac, a company working on an early-stage technology that can help teach the body to create its own vaccine. This is potentially game-changing, and could make vaccines less expensive, quicker to develop and easier to transport. By partnering with CureVac, we're ensuring that their research focuses on diseases like HIV and rotavirus and that the technology will be affordable for low-income countries.
Working through problems of this scale can feel overwhelming. It requires a lot of patience and humility. But make no mistake—we are better prepared to do this now than at any other time in history thanks to the brilliant and creative minds getting involved.
It's exciting stuff and I feel lucky to have a front-row seat. But the final lesson from the Salk vaccine story is that no matter where you sit, it shouldn't be on the sidelines. Whether you're an entrepreneur, a health worker, a student, a volunteer, an advocate—we all must play a part if we want to change history.
When the goal is to save lives, there is always room to think bigger. As history shows us, sometimes those huge ambitions can pay off. Happy anniversary, Dr. Salk—and thank you.
Dr. Sue Desmond-Hellmann is CEO of the Bill & Melinda Gates Foundation.