We Must All Join Forces to Defeat Terror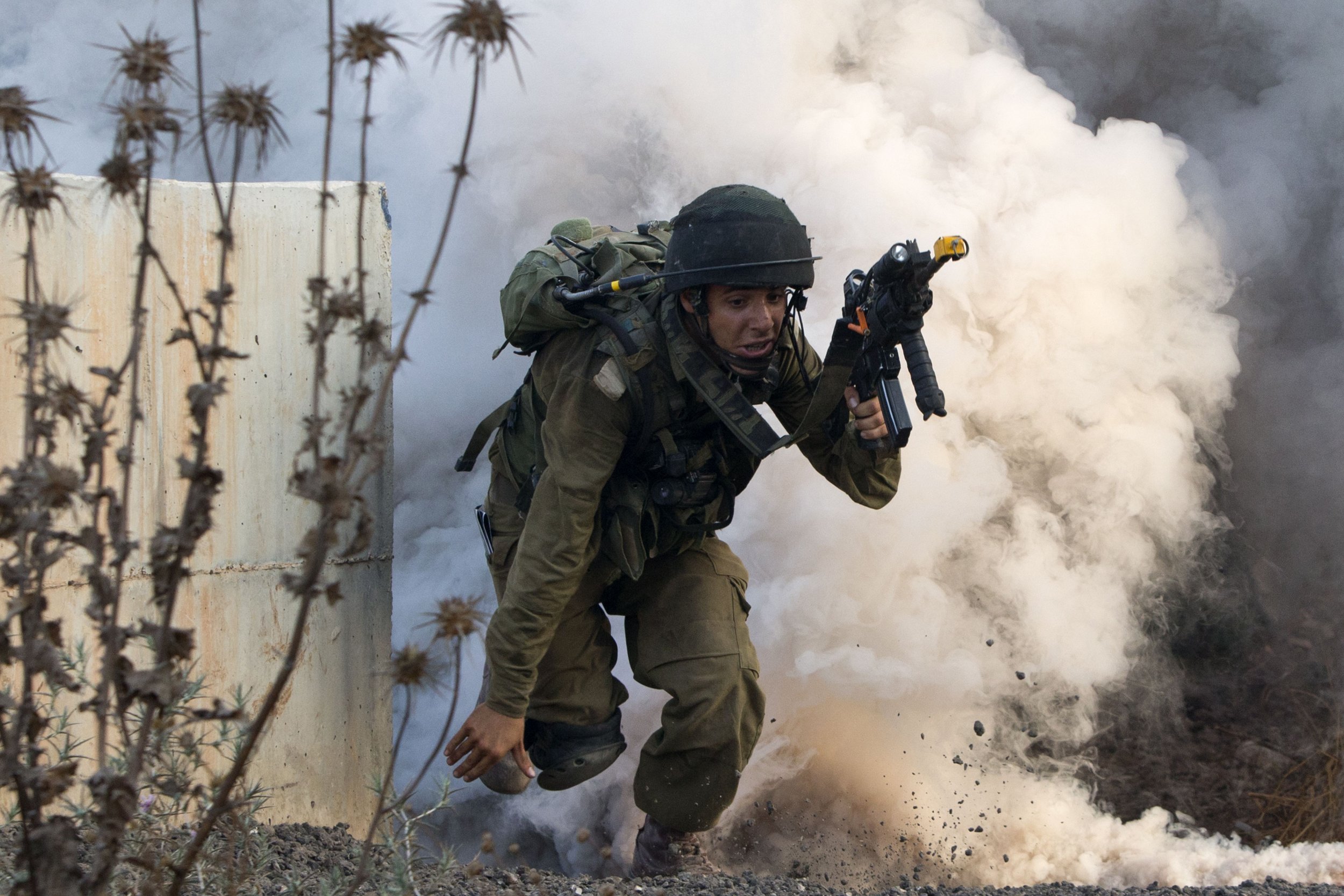 President's Trump visit to the Middle East has created an historic opportunity to form a new international alliance against terror. As Israel's Public Security Minister, I have been leading my country's response to the wave of radical terror washing over us. Similar attacks have been sweeping across the world, from San Bernardino to Orlando to Paris, Berlin, Istanbul and Cairo.
World leaders are increasingly coming to realize that this global problem demands a global response. Now is the time to make that realization a reality, and to build a counter-terror alliance that includes Israel, Arab states, the West and all like-minded countries.
The terrorism striking civilians around the world has several factors in common. It is inspired by a radical ideology that uses an extremist view of Islam to justify the murder of innocents, whether they be Christians, Jews or Muslims. The terrorists have most often been motivated by incitement that employs religious motifs and graphic images to radicalize and recruit. While in the past this incitement was spread through mosques and cassettes, it is now spread instantly through social media and smartphones.
Over the past 21 months, Israel has taken a series of steps to combat terror and incitement. We have outlawed extremist organizations such as the "Islamic Movement—Northern Branch," which was responsible for inciting numerous attacks by spreading the utterly false libel that Israel is planning to destroy the Al-Aqsa Mosque. By outlawing such organizations, we have severely hampered their ability to spread their hate-filled ideology.
We have greatly enhanced our operational capabilities, including those of our elite counter-terror units, established cutting-edge smart camera networks and restored law and order to neighborhoods which had become terrorist breeding grounds.
We have also greatly improved our ability to monitor and counter online incitement. By monitoring such incitement, we have been able to foil dozens of terror attacks before they were carried out, and to identify violent content for removal.
These steps have led to significant success. Terror attacks have dropped by tens of percentage points over the past year.
It is now time to take the fight against terror to the next level. To do so will require international cooperation and coordination—an international alliance against terror.
This cooperation must include all of the nations on the front lines of the fight, including Israel, moderate Arab states, Turkey, the U.S., Europe, India and others.
This alliance should cover three key areas. The first is the expansion and strengthening of our common designations of terrorist organizations. Designated organizations must be denied the ability to operate or fundraise in alliance member countries.
In certain ways, the Arab world is more advanced in this area than Europe. For example, both the Arab League and Gulf Cooperation Council have designated the entire Hezbollah organization as a terrorist entity. The European Union, on the other hand, insists on maintaining the false distinction between the military and civilian wings of Hezbollah, and designating only the former, which hampers efforts to counter the organization's terror.
We must all cooperate to shut down front organizations for ISIS, Al Qaeda, and Hamas.
Alliance members must also work together to counter the world's greatest sponsor of terrorism: Iran. Iranian operational and financial support for terror is wreaking havoc and death across the region and we must stand united in opposing it.
Secondly this alliance must cooperate to combat terrorist incitement. We must develop international guidelines to ensure that the major social media companies whose platforms are used by terrorists—such as Facebook and YouTube—take responsibility and pro-actively remove extremist content. These companies must utilize the information they gather not only to make money, but also to save lives.
And we must insist that each country eradicate all forms of official incitement. In the Israeli-Palestinian context, this requires Palestinian President Mahmoud Abbas to stop paying salaries to incarcerated terrorists and naming streets and schools after mass murderers of Israelis.
Finally, this alliance must create effective mechanisms for sharing intelligence and new technologies that will allow its members to uncover terrorist plots and reach terrorists wherever they hide.
Israel is willing to play a leading role in this alliance. We are ready to share the vast knowledge and experience that we have, unfortunately, gained through our struggle with terror, in order to save lives around the world.
This alliance can serve as a bridge between Israel and the Sunni world, and enhance cooperation in other fields such as medicine and commerce. This enhanced cooperation, and the reduction in terror and incitement, can also help create the conditions for a viable Israeli-Palestinian peace.
I call on all the countries of the region and the world to seize this historic opportunity to form a new alliance against terror. By working together, we can ensure a brighter and safer future for all of our children.
Gilad Erdan is Israel's Minister of Public Security and Strategic Affairs, and a member of the Israeli Security Cabinet.