Let's Get Weird (Al): Petition Pleads for Parody Artist to Headline Super Bowl Halftime Show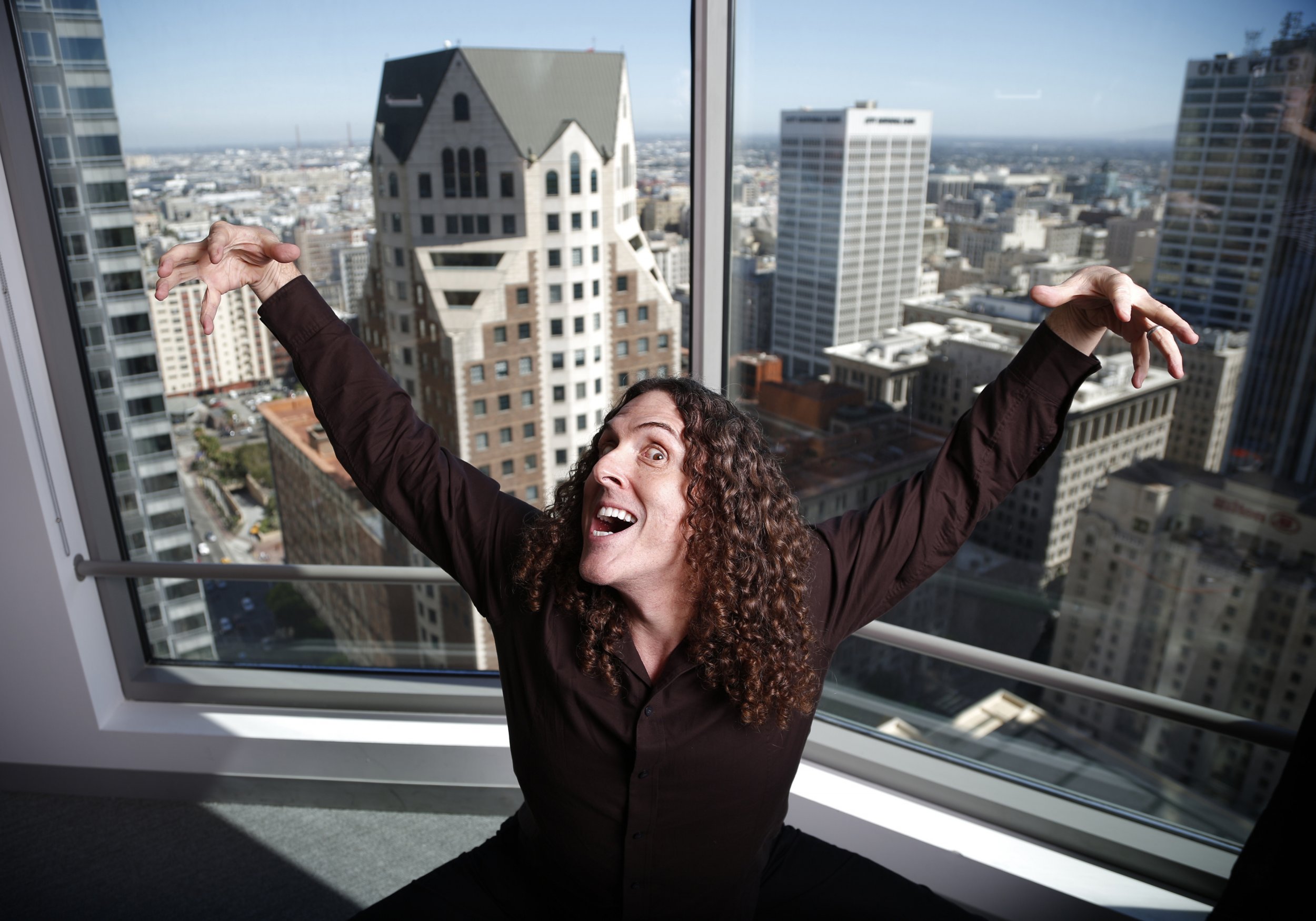 "Weird Al" Yankovic has been performing for more than 30 years, but he only recently snagged the No. 1 spot on the Billboard 200 chart with his latest release, Mandatory Fun. How fitting: A Change.org petition wants the pun-tastic artist to headline the Super Bowl's halftime show. The Super Bowl, which drew about 112.2 million viewers at the end of last season, is next slated for February 1, 2015, in Glendale, Arizona.
"Having ["Weird Al" Yankovic] headline the Super Bowl XLIX Halftime Show would not only be overly accepted by the millions of views, but it would remain true to the standards and quality of the show business we have come to love and respect out of this prestigious event," writes Ed B., the petition organizer. The petition currently has over 5,000 signatures.
Mandatory Fun, Yankovic's 14th studio album, features pop culture spinoffs such as "Handy," a play on Iggy Azalea's "Fancy," and "First World Problems," which takes Black Francis and the Pixies to task. Yankovic's sharp commentary embraces mass culture in a way that "would be hilarious and a welcoming change," the petition notes.
"Weird Al" has been spoofing pop culture since '80s, so the celebrity collaboration possibilities for a Super Bowl show are intriguing. His latest parody, "Tacky," is a likely candidate, given the popularity of Pharrell Williams's original "Happy." But how about a Lorde collaboration on "Foil"? Coolio contributing on "Amish Paradise"? A Freddie Mercury hologram joining Yankovic and Queen onstage for "Another One Rides the Bus"?
Yankovic might even pen an original for the Super Bowl, perform his biting "Sports Song" or maybe even revamp the Chicago Bears's extraordinary "Super Bowl Shuffle," which they recorded back in 1985.