Let's Grab a...Powdered Alcohol Drink?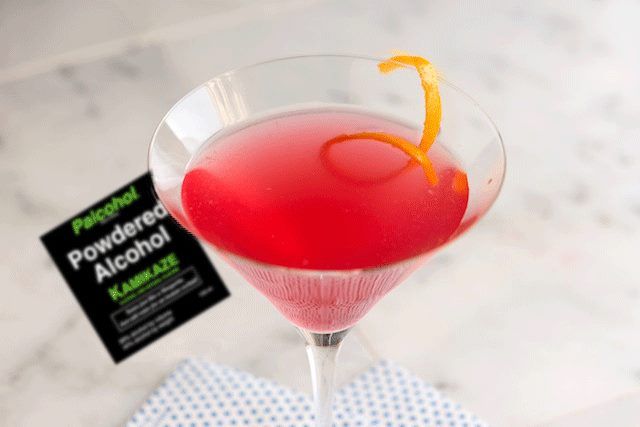 Updated | In 2014, Alcohol and Tobacco Tax and Trade Bureau approved a freeze-dried powdered alcohol product, the punnily entitled Palcohol. Shortly after, the Bureau said that there had been an error with the labels, citing that "they did not meet the requirements they needed to meet," said bureau spokesman Tom Hogue in an interview with Newsweek. Now the kinks have been resolved and the powdery packets, which can transform water into an instant cocktail, were approved for sale on Wednesday.
In an interview with the Associated Press, Hogue said that while Palcohol has been approved nationwide, individual states have the authority to regulate its sales within state lines. Several states, such as Alaska, South Carolina and Vermont, have already been pushing to ban the new substance. Gizmodo reports that Colorado has already taken steps to prevent Palcohol sales within the state.
The powdery substance, which includes variations such as "Powderita" and "Cosmopolitan" flavors, is the subject of controversy, as people are concerned with how it may be easier to sneak into cars, schools and public areas than a traditional alcoholic beverage. As for the question of drinks being potentially spiked, the company insists that the drink takes a minute of continuous stirring to be effective once it's dissolved in water, making spiking impossible.
Physicians and parents worry that it may encourage underage drinking further, as well. But until there is a specific problem Palcohol causes—like its wily former cousin Four Loko, whose caffeinated iteration was taken off the shelves but reformulated version lives on—the U.S. Food and Drug Administration can't do much about it.
According to the company's website, Palcohol hopes to be available for sale as of this summer. Because that's just what your upcoming backyard barbecue needs: powdered alcohol.
Clarification: This article has been amended to reflect that Four Loko was taken off the shelves in its original form, when it contained caffeine and taurine, but now exists as a reformulated drink containing neither of said stimulants.
Correction: A previous version of this article stated that the Alcohol and Tobacco Tax and Trade Bureau had banned Palcohol, and that its strength is unknown. This article has been amended to reflect that the Bureau had initially approved the product, then made an error in labeling Palcohol, and that the strength is denoted on the front.