'Let's Stay Together' Costar Jackée Harry Pays Tribute to Bert Belasco, Dead at 38
Let's Stay Together actor Bert Belasco died on Sunday. He was 38 years old.
Belasco's costar Jackée Harry took to Twitter on Monday to pay tribute to the actor. "Heartbroken at the passing of Bert Belasco - a talented, kind young man who I had the pleasuring of working with numerous times on #LetsStayTogether," she wrote with three broken-heart emojis. "Squeeze your loved ones tight! Tomorrow is never promised."
RonReaco Lee, another Let's Stay Together posted a tribute for Belasco. "Beyond saddened by the sudden passing of Bert Belasco. One of the kindest people I've ever met," Lee began.
"If you knew Bert, you knew 2 things: He loved the movie Ghostbusters and he LOVED acting. Bert loved acting more than any actor I've ever met. And he was DAMN good at it too. There wasn't a scene we shared that I didn't enjoy.
My prayers are with his Dad, his Step Mom and the rest of his family and friends. Rest well my Brother...certainly gone too soon."
Yvette Nicole Brown also tweeted about Belasco's death, remembering the last conversation she had with him. "I am gutted by this news. Bert was my friend! We had JUST talked last week. He was happy and excited about his new project and all the good that was to come," Brown lamented.
"No day is promised. NO DAY."
Belasco was most well-known for his role as Charles Whitmore on the BET series Let's Stay Together from 2011 to 2014. As per his IMDb page, he appeared in television shows I'm Dying Up Here, Superstore, The Mick, Key & Peele, Pitch, and NCIS: New Orleans.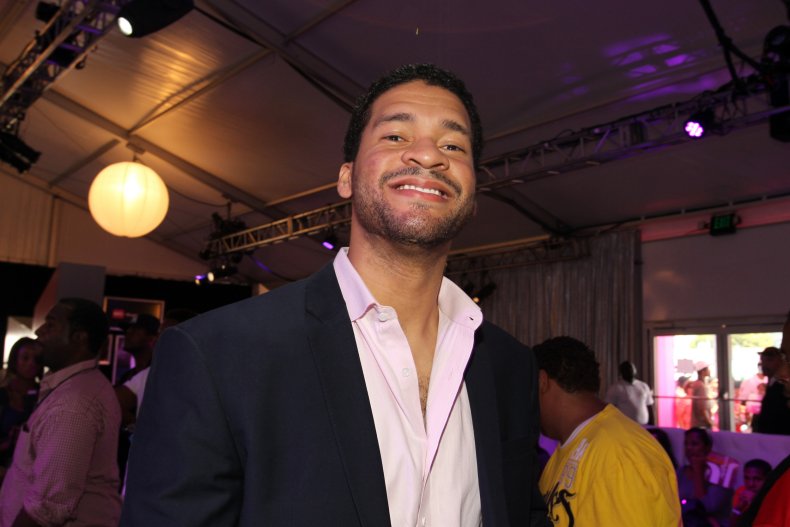 Belasco graduated from Southern Illinois University Carbondale with a degree in Theater. He also was part of Chicago's Second City comedy club/improv school, attended the TVI Actors Studio Summer Institute in Los Angeles, and worked on a master class with David Aulicino, acting instructor.
Belasco's father, Bert Sr., revealed that he was found dead in a hotel in Richmond, Virginia on Sunday. The New York Post reported that the actor was quarantining in his hotel room before he was allowed to be on set for a new movie.
Belasco's girlfriend was trying to get in touch with him that morning, and asked the hotel staff to go check on him. When they found him, there was blood on his sheets.
The cause of death remains unclear, and an autopsy is currently being performed. Bert Sr. believes that his son suffered a fatal aneurysm.