Let's Take Bloomberg 2020 for What It Is: A Vote of Confidence in Warren | Opinion
When Mike Bloomberg filed paperwork in Alabama last week to lay the foundation for a potential presidential campaign, he did more than make tentative plans for March 3, 2020. The billionaire mogul's trial balloon for a run at the White House set off a tremor in the political landscape, in part because the former mayor of New York represents a new face in the Democratic scrum, but also because it signifies a recognition that Senator Elizabeth Warren, a progressive running on a populist economic platform, could very well be capable of winning the whole thing and disrupting the financial status quo.
Warren's message to potential voters has been a furious critique of a system that advantages billionaires while leaving the rest of the country to fight for scraps. With income inequality at its highest level in at least five decades, and America increasingly resembling the Gilded Age, with an impoverished citizenry living in the shadow of all-powerful robber barons, Warren has managed to gain momentum and trouble former Vice President Joe Biden's long-held status as presumed front-runner, making billionaires like Bloomberg increasingly nervous.
Warren's detractors have consistently questioned her ability to achieve her myriad of plans to create a fairer, more humane America, but as of late, those calls have been replaced by open anxiety on the part of billionaires who are uncharacteristically shaken by Warren's rise. Bill Gates admitted he'd started to "do a little math" on how much he might be taxed. Hedge-fund billionaire Leon Cooperman cried that Warren was engaging in a "vilification" of the rich. Mark Zuckerberg was caught calling Warren an "existential" threat. On the financial networks and moneyed websites, it's an open secret that Wall Street and corporations are taking Warren's candidacy and her proposals very seriously.
Warren has taken this consternation in stride and has even used it as part of her campaign. When Jim Cramer took to CNBC and admitted the financial sector was "terrified" of her, Warren retweeted the video and endorsed it as if it were an in-house campaign advertisement. On her website, she has provided a "Calculator for Billionaires" meant to be a handy aid for the wealthy to determine how much of their fortunes would be taxed under her increased rate. Following Gates and Cooperman's public criticism, Warren included a personalized link for them to find that they would be taxed $6.3 billion and $151 million, respectively.
Welcoming Bloomberg to the fold, Warren tagged him with a link to his very own calculation, revealing that the potential candidate would be taxed $3 billion, but still attempting to soften the blow by saying, "Now you have the opportunity to invest some of it back into our society so everyone has a chance to succeed."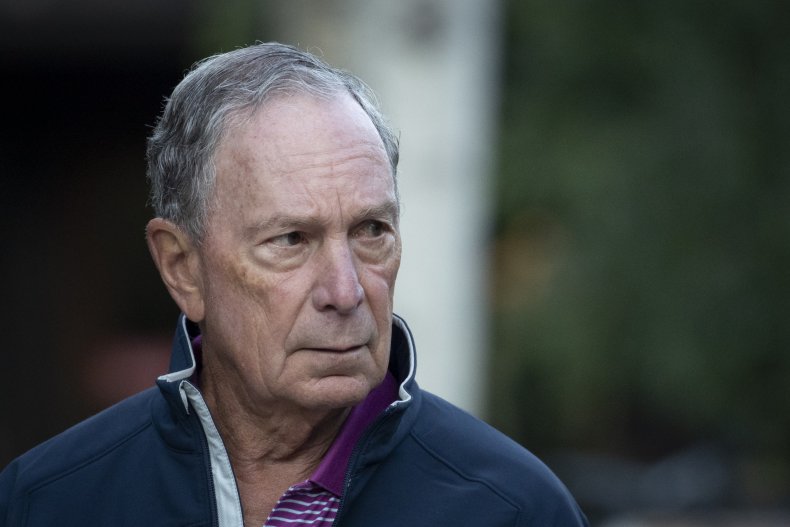 It does not appear as if there is a path to victory for Bloomberg at this moment, but his flirting with running reveals a changing perception that Warren might capture the nomination and potentially realize a vast restructuring of the financial order. Biden's centrist campaign has remained in neutral as Warren's has accelerated, and it seems as if the billionaire class is itching to have a say in this upcoming election.
That itch, perhaps, is only getting worse as the wealthy recognize political seasons are anything but static. With Warren and Senator Bernie Sanders, detractors had clung to eye-rolling dismissals that their ideas were unachievable and largely symbolic, but as the polling numbers increase, there's an awareness that a populist coalition determined to execute change could get exactly what it wants.
After all, the billionaires' predecessors, the robber barons of the Gilded Age, more than likely imagined their glory days might never end. Their control over industry and politics and the greater life of the United States seemed boundless.
But as history tells us, the Progressives came and, sure enough, the season changed.
Jared Yates Sexton is an author and political activist who is currently an associate professor of writing at Georgia Southern University. He is the author of The Man They Wanted Me to Be: Toxic Masculinity and a Crisis of Our Own Making (Counterpoint Press) and the forthcoming American Rule: How a Nation Conquered the World but Failed Its People (Dutton). You can follow him on Twitter @jysexton or at jysexton.com.
The views expressed in this article are the writer's own.