Can You Escape Alcatraz: Mysterious Letter Reopens Debate About Famous Prison Break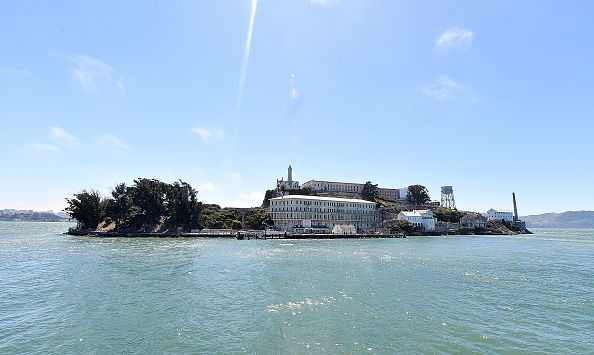 When three Alcatraz prisoners disappeared more than five decades ago, popular opinion cast doubt on whether the escapees could have survived the frigid waters and deadly currents that surround the island off the coast of San Francisco.
But a supposed letter from one of those escapees, John Anglin, has revived debate over whether a successful prison break from "The Rock" was possible.
The letter, which surfaced this week, claimed the three former prisoners—Anglin, his brother Clarence Anglin and fellow inmate Frank Morris—survived for decades following their infamous 1962 escape. The trio had crafted crude tools such as a homemade drill to loosen their cell air vents, climbed up a network of pipes to get out of the building and set off on an inflatable raft made out of 50 raincoats.
"Yes we all made it that night, but barely!" the letter read. Handwriting tests on the letter have been inconclusive, according to the U.S. Marshals Service.
For some, the idea that the three got to shore and integrated themselves seamlessly into society goes beyond the realm of possibility.
"The Federal Bureau of Prisons say that they drowned once they got off of Alcatraz and their bodies were swept out to the Pacific Ocean," National Park Service ranger John Cantwell told CBS. "End of story."
The FBI has listed various factors on its website that similarly point to an unsuccessful plot: the lack of noted thefts in the area after the trio's escape; the more than one-mile-long swim with "strong currents and frigid [San Francisco] Bay water"; and the overall absence of any evidence of survival.
Authorities had discovered a set of bones washed ashore north of San Francisco in 1963; while not a match to the Anglin brothers, they could have belonged to Morris. There were paddle-like pieces of wood and bits of rubber inner tube retrieved from the water soon after the escape as well.
Alternate evidence has emerged over the years, though, that could shift the pendulum in favor of the escapees' survival.
For several years following the escape, the Anglin brothers' mother received flowers and signed Christmas cards—supposedly from her sons—that matched their handwriting, though officials couldn't confirm the dates. A photo also recently surfaced of two men standing beside a road in Brazil in 1975 that some forensic experts "strongly believe" are the Anglin brothers.
David Widner, a nephew of the Anglin brothers, told the Sun Online it was "very possible" John, who allegedly penned the recent letter, had survived, though he added he "probably would have reached out to the family" if he'd needed help.
Experts and the public have proven as well that frigid waters, paired with shark sightings and currents, are not necessarily a death sentence.
Using hydraulic software, three Dutch scientists in 2014 maintained the three escapees could have made it to land north of the Golden Gate Bridge if they departed between the narrow window of 11 p.m. and midnight.
People also regularly swim from Alcatraz to the San Francisco shoreline, including with Water World Swim, which organizes monthly crossings, and the Escape From Alcatraz Triathlon. Open-water swimmers Gary Emich and Steven Hurwitz had completed the swim a record 1,000 times as of 2013.
"As a law enforcement person, I'd like to think that their escape attempt was not fruitful for them," KPIX 5 security analyst Jeff Harp said. "Personally, as someone who swims in the bay, and we have a triathlon that goes on every year...there's not a single person that doesn't make that swim."
As the mystery continues, and the case remains open with U.S. Marshals, there's one point of consensus.
"It's one mystery we'd all like to solve," the FBI's site said.