In 'Letters of James Agee to Father Flye,' a Writer Talks His Tough Trade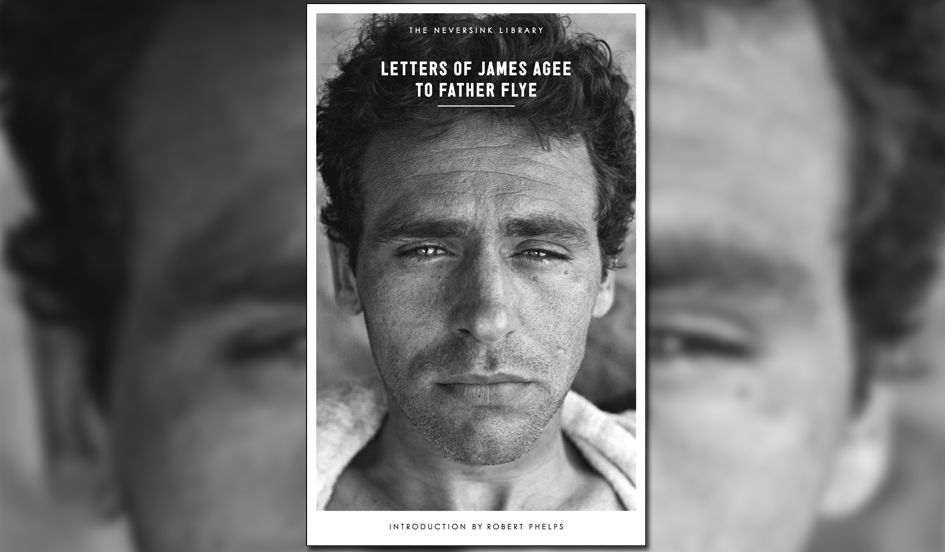 Let the rerelease of the Letters of James Agee to Father Flye be a reminder to all those who dream of becoming a writer that stringing together sentences is a brutal way to make a living. Writing may sound sexy, but Agee's candid correspondence with Father James Harold Flye shows that the life of a writer, even a great writer, is rarely glamorous and all too often a grind.
In 200 searingly honest pages, Agee, who was awarded a Pulitzer Prize in 1958 for his posthumously published novel, A Death in the Family, grows from a curious schoolboy into a vulnerable writer. As he strives for literary greatness, Agee openly struggles with depression and a litany of professional failures.
Far from being doleful, however, Agee's letters provide a kind of backhanded encouragement to the young writer. Here is a portrait of a man once described as the most gifted writer of his generation, as he strives to live up to his own expectations. Ultimately, Agee proves that a happy writer (which he was not) is one who finds pleasure in the process of writing, not the result.
First published in 1962, this collection of letters is also a narrative of a friendship. Flye starts off as Agee's history teacher at an Episcopal boarding school in Tennessee, but, over the years, he becomes a trusted friend and confidant. The maturation of their relationship proves a counterweight to Agee's self-doubt. While Flye is rarely heard from in the book, his calming presence is felt throughout as Agee responds, often point by point, to his friend's letters.
Despite critical acclaim for the Southern sharecropper photo-narrative Let Us Now Praise Famous Men, Agee has been categorized as a writer who failed to live up to his great potential. As Robert Phelps writes in the book's introduction, Agee was once seen as an artist in the making who had "mortgaged his birthright" by writing anonymous stories for "large-circulation magazines." He reported for Fortune, wrote film reviews for Time and The Nation, and churned out movie scripts, including The African Queen (starring Humphrey Bogart and Katharine Hepburn, and directed by John Huston) and The Night of the Hunter (with Robert Mitchum, directed by Charles Laughton). While the scripts deserve high praise, Agee's greatest work, A Death in the Family, would not be recognized until after he died of a heart attack in a New York City taxi at the age of 45.
Letters of James Agee to Father Flye reminds us how unfair it is to label Agee as simply an anonymous magazine reporter and late-in-life screenwriter. Throughout the book, Agee impresses upon Flye the seriousness with which he takes his vocation. "I'd do anything on earth to become a really great writer," a 21-year-old Agee writes. "That's as sincere a thing as I've ever said." He then spends the next 24 years making his mind "as broad and deep and rich as possible" by devouring books and writing, always writing.
It would be hard to find a more honest account of the pressures of a writer's life. Agee puts on no airs, writing intimately about his fears and doubts, even delving into thoughts on suicide. His portrait on the book's cover—two pensive eyes gazing out from a face in need of a shave—seems a perfect representation of this brutal honesty. It's as if Agee is daring the reader to pick up writing where he left off.
Letters of James Agee to Father Flye by James Agee (Melville House), in stores now.