Threatening Letters Sent to Trump Supporters in North Dakota Neighborhood
Residents in a North Dakota neighborhood have described their anguish, claiming to have received threatening letters for flying pro-Donald Trump flags outside their homes.
The handwritten letters, which attacked the president for the high number of COVID-19 deaths amid other vulgar statements, were delivered to homes in the Highland Acres area of Bismarck.
The letters, seen by KFYR, are signed off "by the neighborhood."
"I installed the security cameras after the flag was torn down and after I got the letter," Doug Haux, a Bismarck resident, told KFYR. "There was a sentence in there that said, 'this is just a start,' so that concerned me."
Fellow Highland Acres resident Kimberly Graner said: "We knew the handwriting was the same on the card Doug had received. At first I found it funny, I did post it on Facebook."
Graner said that another letter appeared at her home a week later. "I felt very violated and harassed at that point and at that point I did make a police report," she said.
Graner said that she also installed a security system the same day as the second letter appeared. "It's made me uneasy. Now every time when the cameras go off, I have to check them right away," said Graner.
"To me it's gotten out of hand," added Haux.
Graner and Haux both said they believe letters signed "the neighborhood" aren't the work of the entire area.
"It could be a couple of different people, but no it's not a neighborhood, I'm certain of that," said Graner.
Tim Purdon, a Democrat who served as the 18th United States Attorney for the District of North Dakota from 2010 to 2015, denounced the letters on social media.
"Love me or hate me, you know this to be true: #PurdonNation does not send ANONYMOUS letters," he tweeted. "I didn't send the Highland Acres letters."
Several other Highland Acres residents who received the letters are reported to have filed police reports.
Bismarck Police has been contacted for comment.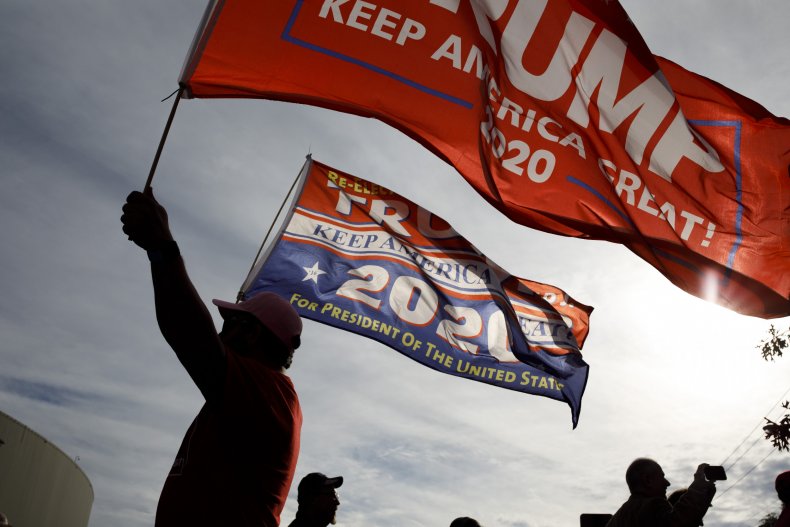 In October, flyers linked to a Ku Klux Klan group which encouraged people to "vote pro-white" in the election were found being distributed in Pennsylvania.
The flyers from the racist group the Loyal White Knights were being delivered to residents in Greene County.
Capt. William DeForte, of the Greene County Regional Police Department, said at the time: "This type of activity is draconian and unacceptable. The people in my community are good people, and this is not what the people of Greene County represent."