Lev Parnas Claims Trump's 'Like a Cult Leader' Who Got Powerful When He Recruited Barr: Biden Didn't Do 'Anything Wrong'
During the second part of Lev Parnas' interview with Rachel Maddow Thursday on MSNBC, Parnas said that President Donald Trump was like a "cult leader."
Parnas said he was participating in the interview because he felt he was safer getting his story into the public sphere because he was afraid of the Department of Justice, particularly Trump appointee Attorney General William Barr.
"My only objective is to get the truth out," Parnas said. "I never thought I was doing anything wrong. I regret certain things I did like hurting the Ambassador [former U.S. Ambassador to Ukraine Marie Yovanovitch]. That was part of it."
"It's bad to say, and I keep saying it, but it was like being in a cult. When they say organized crime, I don't think Trump is organized. I think he's like a cult leader."
"There's a lot of Republicans that would go against [Trump]," Parnas continued. "If you take a look, the difference between why Trump is so powerful now, he wasn't so powerful in '16 and '17, he became that powerful when he got William Barr."
"I think I'm more scared of our own Justice Department than I am scared of these criminals right now," Parnas said. "The scariest part is getting locked in some room and being treated as an animal when you did nothing wrong. That's the tool they're using. They tried to scare me into not talking."
"With God's help and my lawyer next to me who I know will go to bat for me no matter what with the truth," Parnas added, "I'm taking a chance. My wife is scared. My kids are nervous."
Parnas said that now that he has had time to reflect, he does not believe former vice president Joe Biden "did anything wrong."
"I truly believed seeing different information that was handed to us at that time that Joe Biden was doing something illegal," Parnas said. "Not so much Hunter Biden, but Joe Biden. After analyzing all the evidence and sitting back and really understanding what's going on, I don't think vice president Biden did anything wrong. I think he was protecting our country and getting rid of probably a crooked attorney general."
Newsweek reached out to the White House for comment but did not receive a response in time for publication.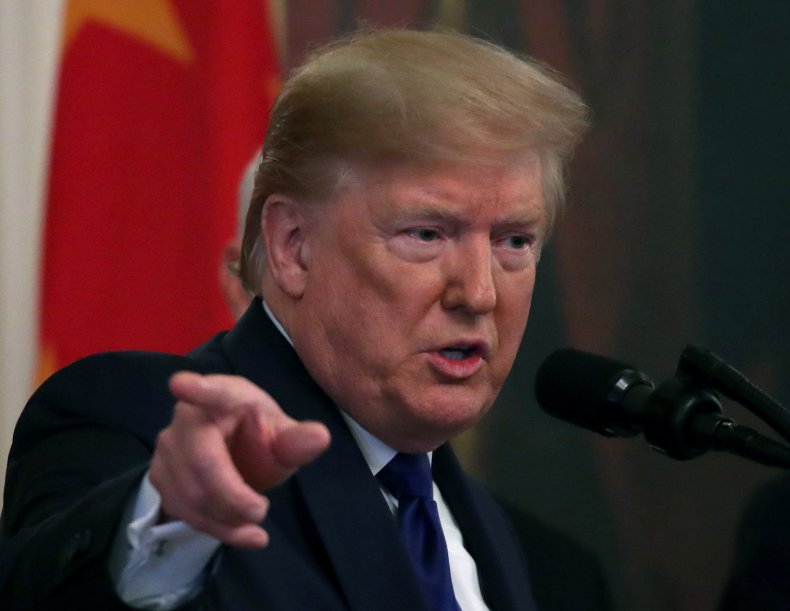 Parnas told Maddow on Wednesday that "everybody was in the loop" about Trump's insistence on a quid pro quo with Zelenzkiy.
Zelenskiy's refusal to announce an investigation into the Bidens' business affairs in Ukraine were allegedly the reason why Pence did not go to Zelenskiy's inauguration.
"It was 100 percent," Parnas said. "I know it was 100 percent."
Parnas also said Trump was aware of his actions in Ukraine and that Ukrainian officials were under the impression that Parnas was representing the Trump administration.
"President Trump knew exactly what was going on," Parnas said. "He was aware of all my movements. I wouldn't do anything without the consent of Rudy Giuliani, or the president. I have no intent, I have no reason to speak to any of these officials. I mean, they have no reason to speak with me."
"Why would President Zelenzkiy's inner circle, or Minister Avakov, or all these people, or President Poroshenko meet with me?" Parnas asked. "Who am I? They were told to meet with me. And that's the secret that they're trying to keep. I was on the ground doing their work."