Lev Parnas Says Ukraine Not Investigating Biden 'Saved the World'
The refusal by Ukraine's president to investigate Joe Biden while he was running for president prevented then-President Donald Trump from getting a second term and staved off Russian military advances, Ukrainian-American businessman Lev Parnas said in remarks published Tuesday.
Parnas, who became a central figure in the scandal resulting in Trump's 2019 impeachment, made the remarks to author and investigative journalist Vicky Ward.
In the interview, published in Ward's Substack newsletter, Parnas said the U.S. and Eastern Europe would look different had Ukrainian President Volodymyr Zelenskyy bowed to Trump's pressure to open an investigation into Biden over the business dealing of his son, Hunter Biden.
"That Zelensky didn't fold, I think, saved Ukraine and saved the world," said Parnas. "Because if Zelensky had folded and made an announcement [of] the investigation of Joe Biden, I think it would've had a huge knock-on effect here in the United States and Trump would've probably won."
Trump was impeached in 2019 over accusations he withheld military aid to Ukraine in hopes of pressuring Zelenskyy into announcing a politically damaging investigation into Biden. The Senate acquitted Trump.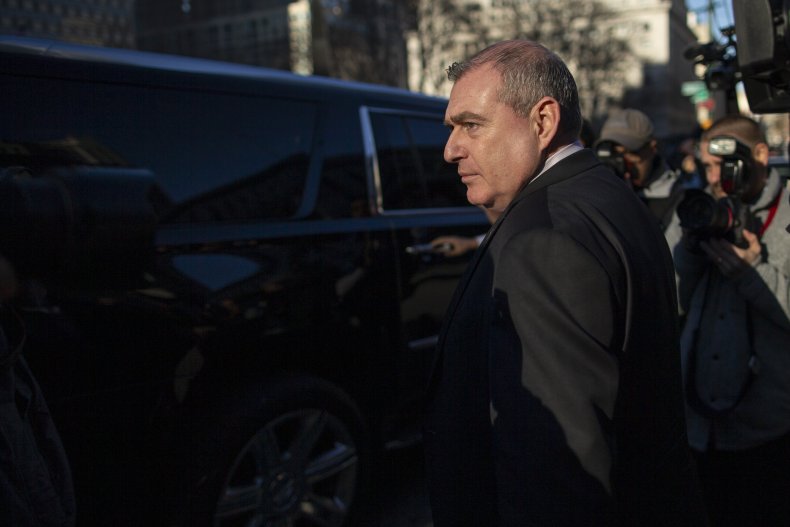 Parnas become embroiled in the affair as a business associate of Rudy Giuliani, who was trying to broker the arrangement with Zelenskyy outside of regular diplomatic channels. Parnas, along with co-defendant Andrey Kukushkin, were convicted of federal campaign finance violations in 2021.
Russia has amassed troops along its border with Ukraine in recent weeks in preparation of a possible invasion of the former Soviet republic. In the interview, Parnas said Ukraine would have bigger problems had Trump prevailed in the 2020 election.
"Trump never had any respect for Ukraine," said Parnas. "I think he would've given Ukraine to [Russian President Vladimir] Putin just for some oil or gas deal. So that's why the fact that Zelensky didn't fold saved Ukraine."
Parnas said he agrees with the assessment that Putin is seeking to restore the borders of the Soviet Union, but has been kept at bay by the U.S.
"So Putin was never able to have his window of opportunity," said Parnas. "But then Trump came into office, and Putin got his wish basically. He got a present handed to him because of Trump's inept understanding of world politics combined with his admiration of Putin and his efforts to dismantle NATO."
When Trump met with Zelenskyy, he told him to make amends with Putin, despite Russia annexing Crimea from Ukraine, said Parnas.
Despite the troops buildup at Russia's border with Ukraine, Parnas said it doesn't make sense for Putin to invade. He said Putin doesn't want bloodshed between the closely related countries, nor does he want "another Afghanistan" by getting bogged down in the large country.
But Putin is still winning, he said. Parnas explained that Zelenskyy has had to swat down Biden's alarming statements about an invasion, driving a divide between the countries and making Ukraine less attractive for business.
Newsweek has reached out to Trump for comment.