Stephen Colbert, Dick Van Dyke, Other Celebs Rally Around LeVar Burton's 'Jeopardy!' Host Bid
The campaign to get LeVar Burton named host of Jeopardy! has been kicked up a notch by a band of new celebrity supporters.
On Wednesday morning, the Change.org petition calling for the Reading Rainbow host to be given the job surpassed its target of 150,000 signatures.
Now late-night host Stephen Colbert has lent his voice to the chorus.
In a nod to Burton's role in Star Trek: The Next Generation, Colbert tweeted: "I think LeVar Burton should host Jeopardy! As Geordi La Forge. And the buzzers should be phasers. And Data should be the judge. And it should be in space. And just be Star Trek."
Since Alex Trebek died last November, the long-running quiz show has used a roster of guest hosts instead of naming a single replacement.
Musical legend Dick Van Dyke has also called for Burton to succeed Trebek, sharing the petition on Twitter. Burton retweeted Van Dyke's post, adding a shocked "OMG!"
Actor Brent Spiner, who is best known for his portrayal of the android Data in Star Trek: The Next Generation, tweeted simply: "When is Jeopardy going to get it? The public wants @levarburton to host the show!"
Yvette Nicole Brown of Community has long called for Burton to get the job and tweeted on Wednesday: "@levarburton SHOULD be the new host of @Jeopardy."
Ahmed Best, who played Jar Jars Binks in Star Wars, shared the petition, adding: "Everyone wants this! Do the right thing and make Uncle Levar the host!!!!"
Burton, 64, has himself shared the petition on Twitter, where he has also thanked fans for their support.
"Leaving this here in the event the powers that be are listening..." tweeted the Roots actor on Tuesday.
Last November, when the petition surged by 50,000 signatures in a single week, he tweeted: "Even if nothing comes from it, I can't tell how much how I appreciate all y'alls love and support!"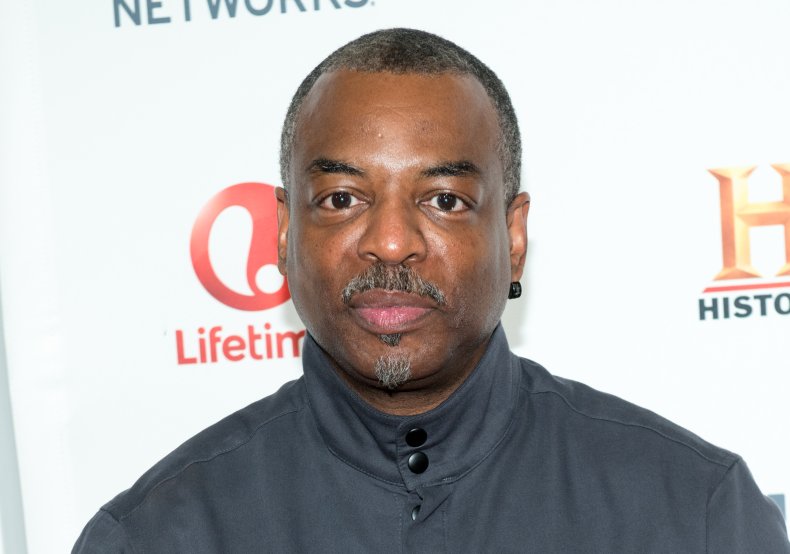 Newsweek has reached out to Burton's representatives for comment.
This week, Green Bay Packers quarterback Aaron Rodgers took on guest hosting duties. He has previously declared that he wants the job full time.
"I'm not shy at all about saying I want the job," the 37-year-old said in an interview with The Ringer, adding that hosting the quiz "would be a dream job for sure, and I'm not shy at all about saying I want the job."
He added: "I feel like I bring something different to the stage—I'm the youngest of any of the guest hosts, I'd be the youngest host of just about any major game show.
"I bring an audience from the NFL and I feel like I appeal to nerdy people, too, because I was a nerd in high school and got caught in that weird phase of wanting to be a jock and an athlete and also really caring about getting good grades."