The smart lock category, and being able to remotely secure your house, is an integral part of the smart home ecosystem. The problem is that up until now, smart locks have been easy to spot from a mile away. They have typically added a bulbous device to a door, possibly killing a home decor's aesthetic. The Level Touch smart lock, on the other hand, is invisible in this regard and will fit in with many more homes.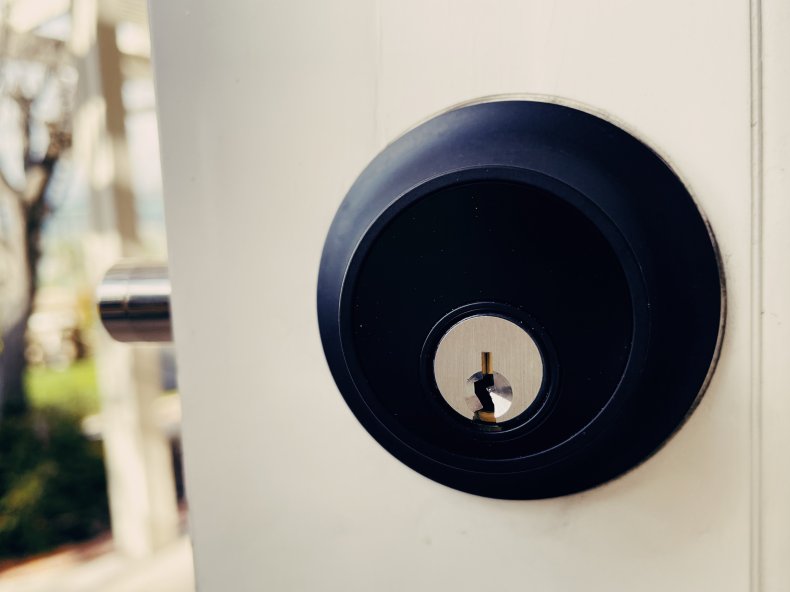 Large smart locks are not just a problem because of their design or looks. Plenty of them are perfectly suitable. The other half of the equation is requiring space on a door to be able to accommodate a lock with built-in smarts. The Level Touch helps in this regard, too, taking up no more space than a traditional, dumb lock.
Is the Level Touch the perfect smart lock, or does it have issues lurking beneath its surface? I installed the lock and have been using it in an attempt to see if it was the real deal.
Setup and Design
Level advertises that its Touch lock can be installed with just a standard screwdriver—no power tools required. In my case, that was mostly true when swapping out a traditional dumb lock with this Level Touch. Existing screws were able to be removed and the new ones added in with ease. The biggest problem I ran into was the lock's deadbolt not quite fitting in the last lock's existing hole. I needed to carve and round out the hole a few millimeters in size to accommodate the Level Touch.
After installing several other smart locks over the years, the biggest problem I've encountered comes when a door requires some force to close it, or needs to sit exactly right for the deadbolt to enter its hole. Smart locks, for the most part, just extend and retract in a straight line. If they encounter any resistance, they think they're jammed, throwing up notifications and error messages. So it did take more tools than just a screwdriver in my case, but under ideal circumstances, Level's claim of a simple install is reasonable.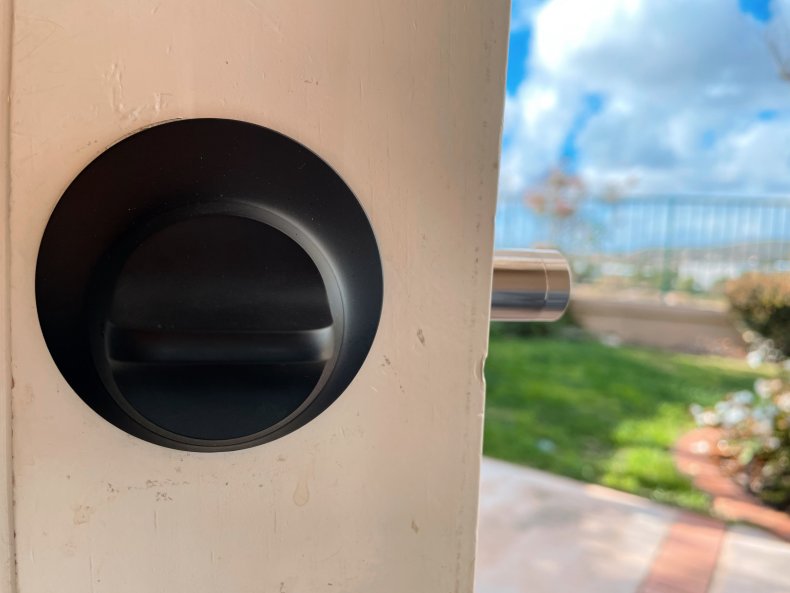 Level Touch took about 30 minutes to install, though I did move cautiously and double-check the instructions. It was a comparable experience to other smart locks I've installed. The difference is that after installation, it looked exactly like the dumb lock I replaced but for the color.
An attractive design is Level's primary selling point with the Touch lock. It comes in four different colors including satin nickel, polished gold, matte black and satin chrome. I used the matte black, and I like it. The color will primarily depend on your decor, so you might not actually be able to buy the color you like the most. Fitting the technology inside a standard-size lock instead of enlarging it also has the advantage of working for more people on more doors. Even the app to control the lock is well designed—though a bit simplistic.
Features, Specs and Price
Level's advertised features and specs:
Price: $329.99
Smallest smart lock ever made
Lock or unlock your door with just the touch of a finger, key card, smart phone or a key
Certified BHMA AAA
Works with iOS and Android—HomeKit compatible
Installs with just a screwdriver
Can replace an American standard deadbolt
Included items in the box: Level Touch, strike plate, CR2 battery, 2 keys, 2 key cards, 6 screws
Performance
Once a smart lock is installed, it should only be convenient for your household. The Schlage Sense lock I've used in the past has been a gold standard in this regard. It never malfunctions, jams or doesn't work when I ask it to lock. It needs new batteries every 12 to18 months, but other than that, it just makes my day easier. The Level Touch has been similar, but its smarts have been slightly more visible than its look.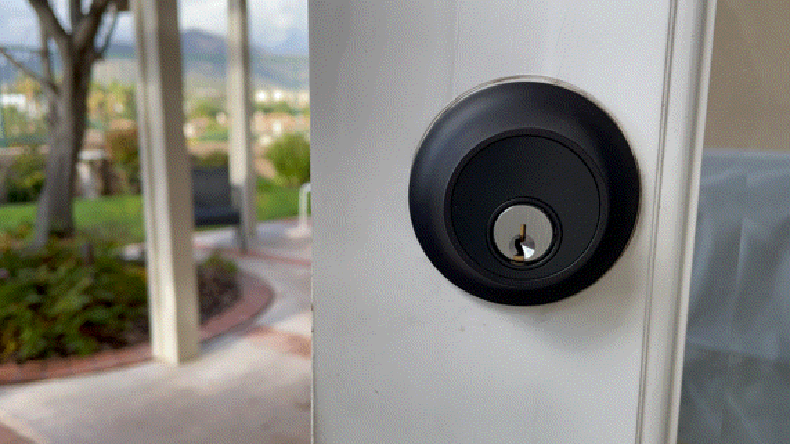 You can use the Level Touch on Wi-Fi through its app, but I think one of the advantages it provides is HomeKit compatibility. I primarily interacted with the lock through HomeKit and did occasionally run into spotty reliability with it. Was that caused by Siri, HomeKit or Level? I'm not quite sure, but the result was the same: I was forced to wait longer than I wanted to.
The Touch gets its name from its ability to be locked or unlocked just from touching it. There's no fingerprint sensor or anything like that, but when your phone is within range and it's touched, it's activated. It's surprisingly fun to just touch the side of the lock. The concern here is that its touch surface may be unknowingly activated. My young son did this more than once, unintentionally locking himself outside when my phone was within range.
This type of interaction is mostly avoidable, but it gets back to what I mentioned about the Schlage lock just working as intended each time. The Level Touch makes some trade-offs for its sleek design and wider door compatibility, and in general, those are acceptable—but not flawless.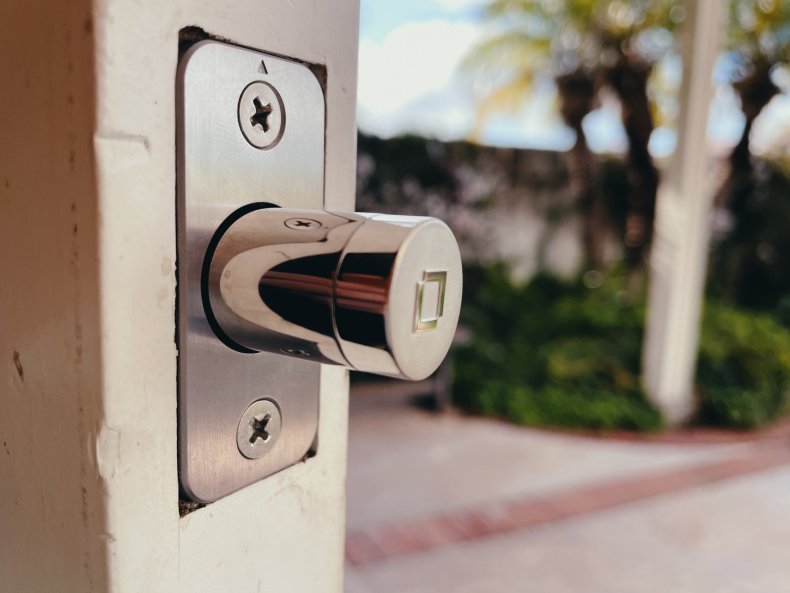 Without using an app or voice assistant, just manually turning the knob to lock the deadbolt is very satisfying. The Level Touch's hardware is nice and feels premium. The movement back and forth is smooth and glides effortlessly. It feels the way you would expect a $300-plus lock to feel.
The two key cards that come with the lock work fine, but I think I'm still a bit confused about who would use these. In theory, having a key card like a hotel's is a fancy feature. In practice, however, it just never made much sense. You can issue passes to other phones for remote access and for people without phones, but it still seems a little clumsy to give them a card to carry around. It's nice that it's available, sure, but I had a hard time trying to fit it into practical use.
Should You Buy a Level Touch Smart Lock?
The only thing I miss on the Level Touch versus other smart locks is a keypad. Having a keypad means that I don't have to carry anything, not even a plastic card when I leave my phone at home. That said, the Level Touch's ability to disappear inconspicuously and its wide compatibility definitely makes up for that missing feature.
I do wish the Level Touch worked flawlessly every time, but those connection problems didn't happen enough to discount its reliability and it's hard to pin the issues on Level versus Apple's HomeKit or something with Siri. Overall, the Level Touch is a very good choice for a smart lock to add to your home. Plus, its attractive, minimal design might be the convincing factor for a spouse critical of tech-like gadgets hanging off all the doors.
Newsweek may earn a commission from links on this page, but we only recommend products we back. We participate in various affiliate marketing programs, which means we may get paid commissions on editorially chosen products purchased through our links to retailer sites.