Le'Veon Bell Latest: Posts on Instagram Voting James Conner for Pro Bowl as Deadline to Report Looms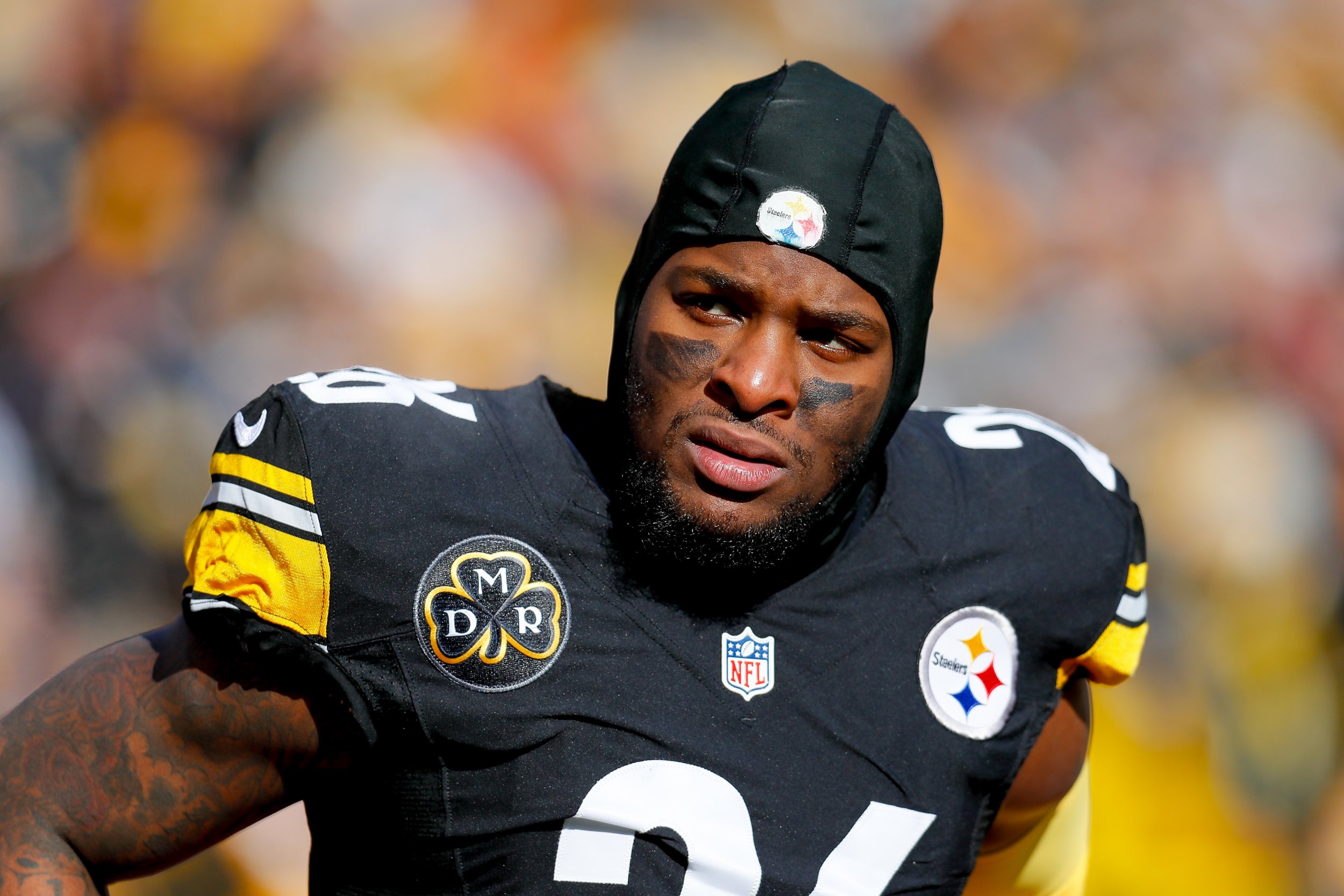 UPDATE: 3:51 p.m. ET— Running back Le'Veon Bell will reportedly not play this season for the Pittsburgh Steelers, which means he'll leave, in total, some $14.45 million on the table.
Tweeted ESPN's Adam Schefter: "Le'Veon Bell is not reporting to the Steelers by the 4 pm deadline today and is now ineligible to play the remainder of the 2018 season, source tells ESPN. His season is over.
Bell will become an unrestricted free agent this winter, when the bidding for his services will begin."
Original story:
The sports world is eagerly waiting to find out what Le'Veon Bell will do as a 4 p.m. ET deadline on Tuesday looms. That's when he has to report to the Pittsburgh Steelers or lose his eligibility for the season.
But Bell, he's posting to Instagram. In support of the guy who replaced him, no less.
Bell has held out the first 10 weeks of the NFL season and in his stead, Steelers running back James Conner has been stellar. He has rushed for 771 yards and 10 touchdowns, good for third-best in the NFL in both categories.
Bell apparently thinks that's good enough to earn a Pro Bowl spot. As multiple folks pointed out on Twitter, Bell posted himself voting for Conner for the Pro Bowl on his Instagram story on Tuesday.
Bell has held out, declining to sign a franchise-tag offer worth $14.45 million for the season. If he doesn't indicate he'll sign by 4 p.m. ET, he'll be ineligible for the rest of the season. It's been a long, extended staring contest between the star running back and the franchise. It really seems like Bell will sacrifice his year's salary.
Pittsburgh coach Mike Tomlin was also decidedly not making a pitch for Bell to come back on Tuesday.
"I have no reaction," Tomlin said on Tuesday to reporters, via the NFL's site. "I've told you guys and I've told you guys consistently, a reaction comes from me if and when he walks in the door. Until that happens, I'm business as usual and focused on those that are here and working, and appropriately so. That way I don't waste my time and theirs."
A reporter followed up asking what happens if he never walks back through the door.
"So be it," Tomlin said.
And hey, if Bell doesn't come back, at least Tomlin has a Pro Bowl-level running back to fill in.