Corey Lewandowski Accused of Being Drunk Live on Air, Is Dismissed by Host in Fox Business Interview: 'You Sound a Little Slurry'
The former campaign manager for President Donald Trump, Corey Lewandowski, has been accused of being drunk on air during an interview with Fox Business Network.
Host of Kennedy, Lisa Kennedy Montgomery, was discussing with Lewandowski the whistleblower's complaint that the president had asked his Ukrainian counterpart for dirt on his Democrat rival, Joe Biden.
Lewandowski started by disparaging the chair of the House Intelligence Committee by saying: "Little Adam Schiff...already knew about the whistleblower complaint and what we know is that rules of the whistleblower complaint had changed on August of this year, which said that you no longer have to have first-hand knowledge of what is going on.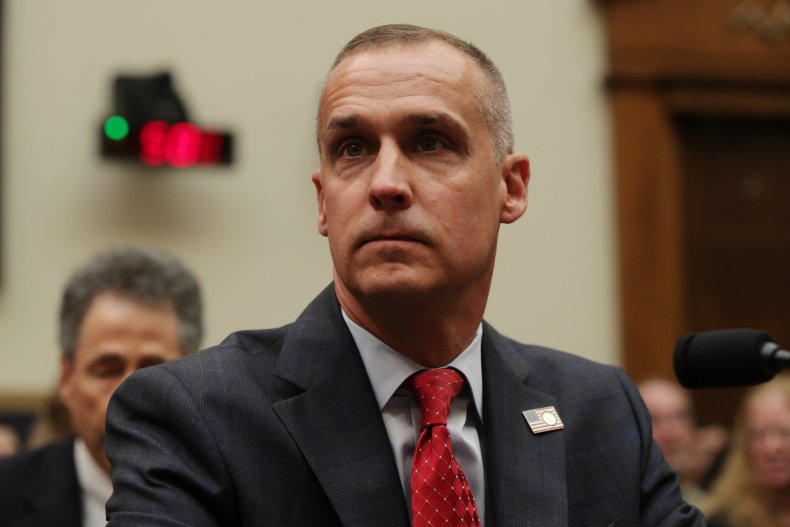 "What that tells me is that maybe the whistleblower is close to (ex-CIA director) John Brennan, maybe he's an acolyte of John Brennan."
Kennedy interrupted by saying that Brennan, "hates the president with a blinding passion."
Lewandowski went on, adding that it was known that the whistleblower was a former CIA agent, "who hates this president more than they love their country, and the fact is that they never had any first-hand account of what transpired."
But before he could finish his sentence, Kennedy interrupted him and said: "Corey?...Did you have merlot with dinner?" Lewandowski replied, laughing, saying, "No. Should I have?"
"You sound a little slurry, you sound a little 'Biden-esque'" Kennedy said, referring to the Democrat frontrunner who was accused of slurring and stammering in his first speech as a presidential candidate back in April.
Lewandowski denied this and went on to talk about the Ukraine controversy, while laughter can be heard from the studio.
Kennedy then cut her guest off and thanked him, adding: "Maybe, a cup of coffee."
Appearing on the same network on Tuesday night, Lewandowski turned his fire on Democratic candidates, Massachusetts Senator Elizabeth Warren and Vermont Senator Bernie Sanders, describing them as "avowed socialists."
"They want to have illegal aliens come across this border and kill Americans. And they think that's what America stands for? I don't agree at all."
Lewandowski said he is considering a run for Senate in New Hampshire next year, telling the Washington Examiner that he will make his decision after he sees the third-quarter fundraising reports from declared Republican candidates.
The state's Democratic Party has been keeping an eye on Lewandowski's public statements since he first suggested he might run, Politico reported.
"With or without Corey Lewandowski, New Hampshire Republicans are in a nasty primary among candidates all committed to protecting a corrupt President determined to take away health care from thousands of people in the Granite State," party spokesman Joshua Marcus-Blank told Politico.