Lewis Hamilton: Mercedes Driver on Differences in New Formula One Cars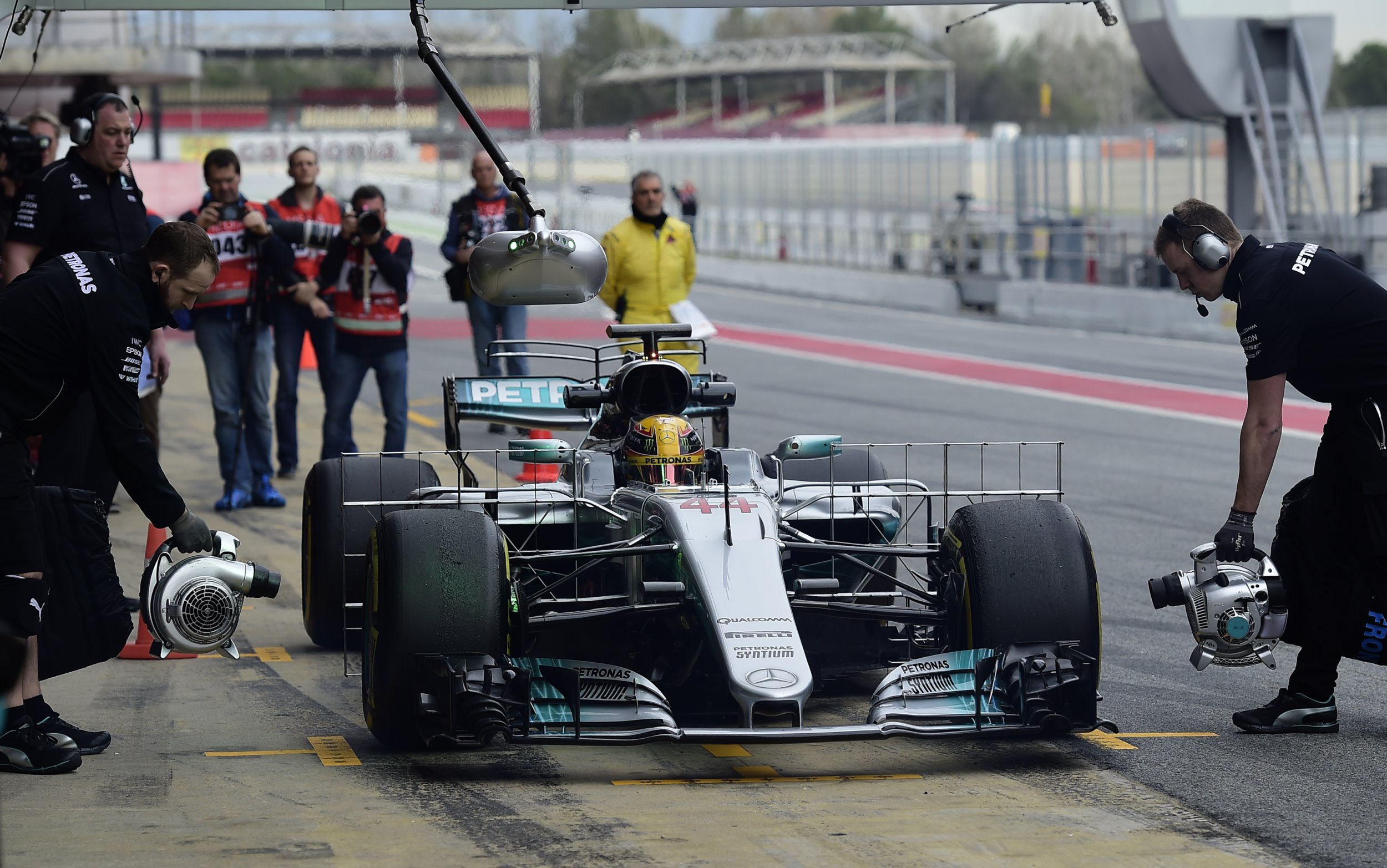 Three-times Formula One world champion Lewis Hamilton described his new car as a "beast" following the first day of testing ahead of the new season at Circuit de Catalunya on Monday.
Hamilton, seeking to win his fourth world title and third with Mercedes, finished fastest on day one, ahead of Ferrari's Sebastian Vettel and Felipe Massa of Williams.
He later described the experience of driving the new style of car, which has wider tyres and weighs less than last season according to new rules implemented for 2017 designed to produce faster, more exciting racing.
"The G forces are definitely higher," Hamilton said in quotes reported by the BBC. "The load on the drivers is a considerable amount more than before. It is a lot more physical.
"I was always trying to pick up the speed through the corners and you have to drive a little bit different. It is a beast. It is so much better than last year."
Practice sessions continue Tuesday, with the first race of the season at Melbourne on March 26.