Australian Grand Prix 2017: Conclusions From Opening Day of Practice as Lewis Hamilton Dominates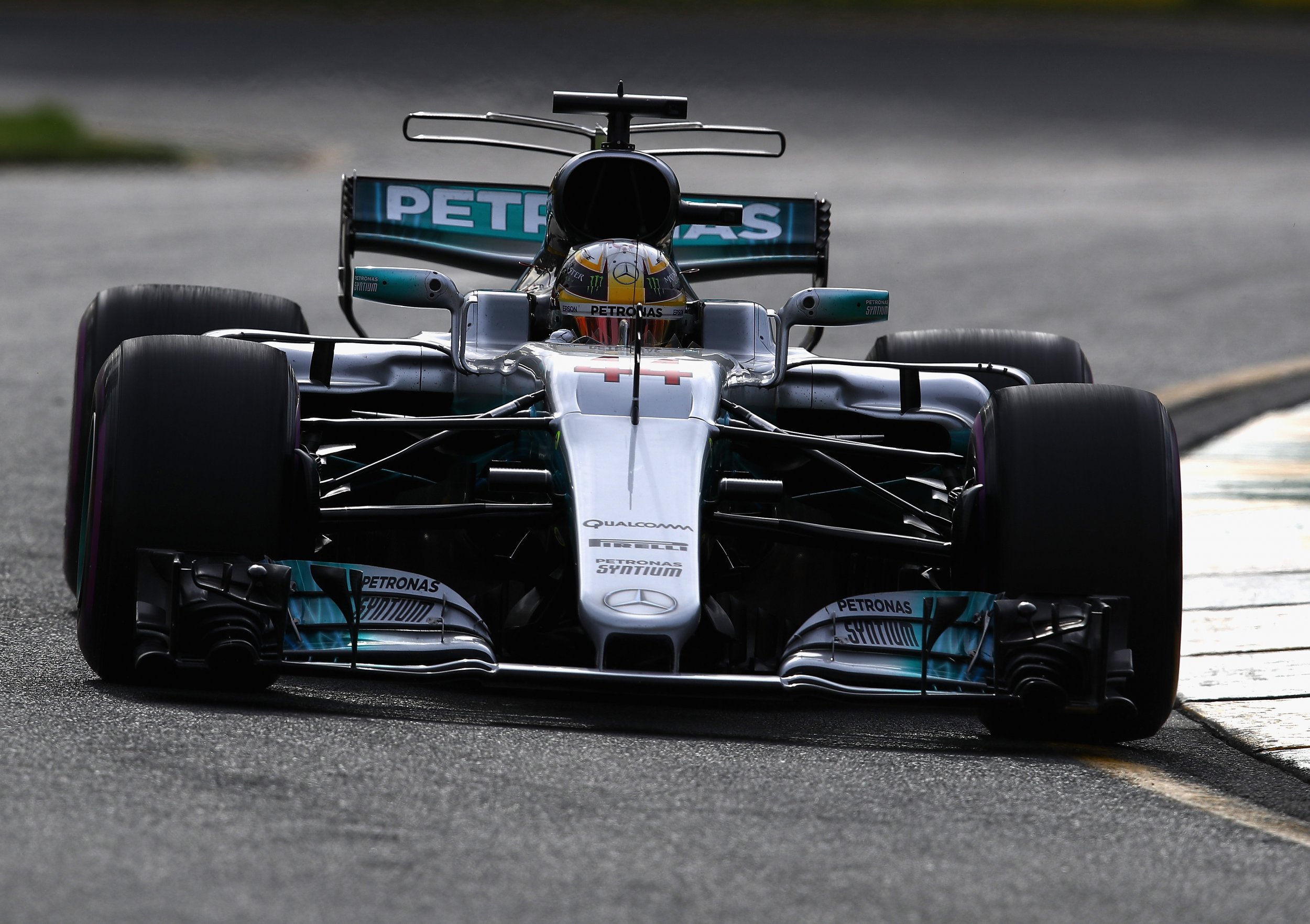 The more things change, the more they stay the same. After a winter of upheaval—with new owners installed and major changes to the cars—Formula One returned on Friday in Melbourne with Mercedes seemingly as dominant as ever.
As in 2016, everyone else was chasing Toto Wolff's team around Albert Park over the first two practice sessions of the 2017 Australian Grand Prix. Here is what else we learned from day one:
Lewis Hamilton, and then the rest
A myriad things could go wrong for Hamilton between now and the end of Sunday, but after day one in Melbourne the Briton appears far ahead of the rest of the pack.
Hamilton, 32, set a best lap at Albert Park of 1min 24.220sec, almost six tenths of a second quicker than teammate Valtteri Bottas who was second-fastest in the first practice session. Hamilton's best lap came on ultrasoft tires—quicker than the supersoft tires used by Kimi Raikkonen of Ferrari and Red Bull's Sebastian Vettel.
The gaps between Hamilton and his rivals were almost as big in the second session later in the day. This was a show of force from the man seeking to regain the world championship he lost to Nico Rosberg last season.
Valtteri Bottas may face Rosberg's problems
In February Anthony Hamilton, Lewis's father, told Newsweek about the problems anyone attempting to match the three-times world champion faces. Hamilton, Anthony claimed, has a natural talent that "screws with drivers' heads."
Perhaps that mental obstacle is the biggest challenge Bottas—Hamilton's new teammate for the 2017 season—will have to overcome this year.
Bottas, the 27-year-old Finn, was far closer in timings to Daniel Ricciardo of Red Bull than he was to Hamilton after first practice. He fared little better later in the day, coming in 0.556 seconds down on Hamilton.
In quotes reported by ESPN, Bottas acknowledged he had "work to do" to catch Hamilton without specifying exactly what that should entail. It may be early in the season and he could yet surprise at the qualifying and race pace. Otherwise, he does look like the number two driver at Mercedes.
Ferrari hopes fall flat, for now
By the end of day one Sebastian Vettel was nestled in between the Mercedes of Hamilton and Bottas, but Ferrari's lead over its rivals from testing in Circuit de Catalunya failed to show itself in Melbourne.
"In regards to the balance of the car I am not fully happy—there is definitely potential to improve—and we will," Vettel said.
Raikkonen finished second practice in fourth, 0.358 seconds down on Vettel and 0.905 seconds shy of Hamilton. Vettel says Ferrari will find further improvements before Sunday and it will need to in order to have a hope of catching Hamilton.
Red Bull impresses quietly
The RB13s of Daniel Ricciardo and Max Verstappen came in fifth and sixth fastest respectively in second practice. But Ricciardo and Verstappen both ran fewer laps than everyone above them in that session, while Ricciardo was fastest of everyone on supersoft tires in practice one. Red Bull's true potential probably won't be seen until qualifying on Saturday.
Australian Grand Prix 2017: Conclusions From Opening Day of Practice as Lewis Hamilton Dominates | Sports