Mayor Resigns After Racist 'Joke' Messages Revealed, Allegedly Called Old Black People 'Antique Farm Equipment'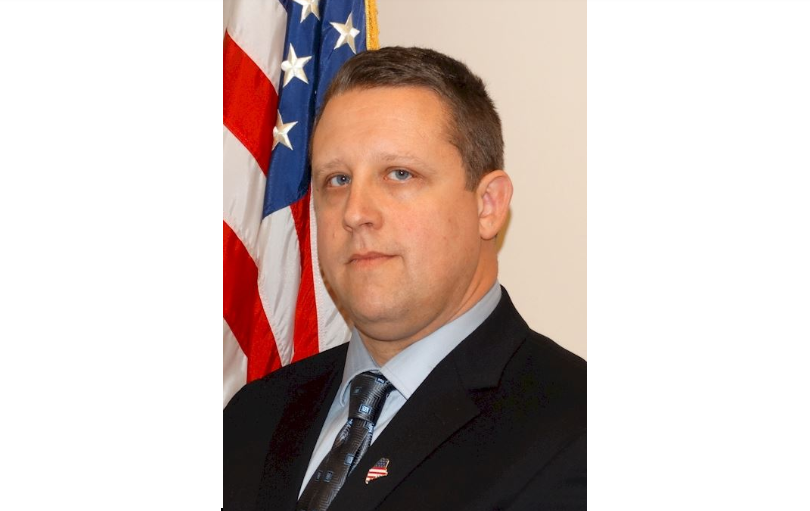 Shane Bouchard, the mayor of Lewiston, Maine, resigned Friday, days after alleged racists text messages from the mayor, who reportedly said "old black people" were "antique farm equipment," were leaked.
The allegations were made at a March 5 meeting by Heather Everly Berube, who said she funneled emails to Bouchard during his campaign to help him win. Berube revealed messages between herself and Bouchard that contained the racist comments, the Lewiston Sun Journal reported.
At the Friday-morning conference, former mayor Shane Bouchard said that after "rumors" about him started spreading earlier in the week, he received "overwhelming" support to "stand and fight" against those allegations. Bouchard said he would do so, but not from the position of mayor.
"It's not fair to the people of Lewiston, and I strongly believe that that fight will be fought better as a private citizen. I've made this decision with deep consideration as to what is best for my business and my family. Please consider this formal notice that I am resigning from the position of mayor," Bouchard said at a press conference Friday.
He said he would work with the incoming mayor Kristin Cloutier on the transition.
Bouchard is accused of allegedly referring to a GOP meeting as a Klu Klux Klan meeting and saying that "old black people" were "antique farm equipment," the Lewiston Sun Journal reported. Bouchard is also the subject of an investigation by the Lewiston Police Department and the Maine Attorney General's Office for alleged involvement in criminal activity, the Lewiston Sun Journal reported.
The city of Lewiston confirmed Bouchard's resignation to Newsweek and said that following his resignation, Kristen S. Cloutier, Lewiston's council president, would assume the position of mayor.
"This week has been a tough one for Lewiston," Mayor Cloutier said at the Friday conference. "I assure you that I will do my best to represent the city of Lewiston and its residents to the best of my abilities as I always have. Serving as an elected official is a tremendous honor, responsibility and you have my full commitment," she said before extending her best wishes to Bouchard and his family.