LG Wing Smartphone's Swiveling Screen Reveals a Tiny Hidden Surprise
If you'd thought you'd seen it all when Samsung, Huawei and Motorola all launched smartphones with folding touchscreens last year, you'd be wrong. LG has just unveiled a handset equipped with a touchscreen that swivels out from portrait to landscape mode, revealing a second, smaller touch display hidden beneath it.
The phone is called the LG Wing, and the premise is that you'd be able to watch a film or play a game on the swiveling screen while messaging or looking at directions on the smaller one, instead of having to keep switching between apps.
Whether you love or loathe its eye-catching form factor, it certainly offers something different.
Perhaps most appealing of all is that at first glance it looks like a regular smartphone. However, with a twist the main 6.8-inch display swivels to form a cross-shaped device, simultaneously exposing the smaller 3.9-inch secondary display underneath it.
According to LG, the swiveling mechanism is robust enough to withstand more than 200,000 swivels, but if tech enthusiasts have learned anything over the past 18 months or so, it's that smartphones containing hinges and other moving parts can be much more fragile than regular candy bar-style handsets.
The release of Samsung's first attempt at a folding phone, the Samsung Galaxy Fold, had to be heavily delayed after some early models broke within the first 48 hours of use. The hinge and folding display were subsequently tweaked, and the result was a sturdier device.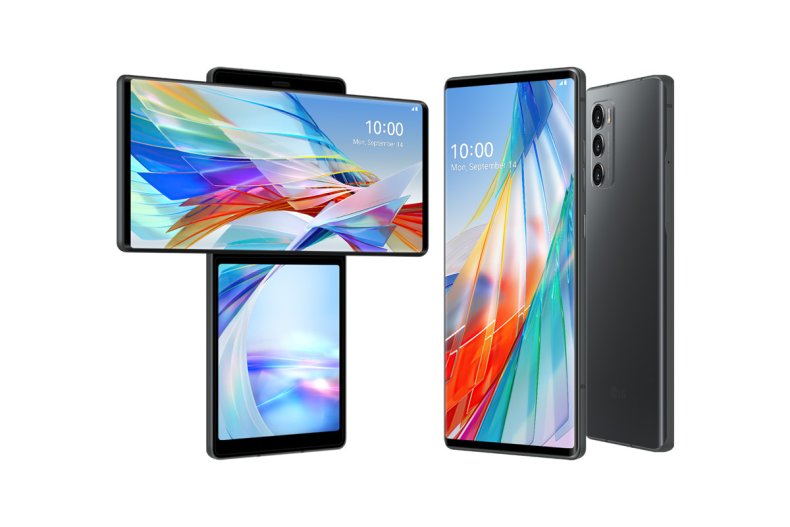 The LG Wing also incorporates a popup selfie camera, which slides in and out of the phone's chassis, a trio of rear camera sensors, and support for 5G.
LG has confirmed that it plans to release the Wing in the U.S., though the handset's price is yet to be unveiled. It is, however, likely to be significantly less expensive than the folding smartphones on the market, which tend to fetch around $2,000.
The Wing's swiveling screen is the latest in an increasingly jaw-dropping line of innovations that we've seen in the smartphone design space recently. Last week, Chinese phone brand Vivo revealed a mobile handset that changes color at the touch of a button, shifting gradually from blue to lilac to white, before morphing back again.
The technology behind the magic is electrochromic glass, which can change color or opacity in response to fluctuations in voltage.