LGBQ Students Are Far More Likely to Report Feeling Overwhelmed and Depressed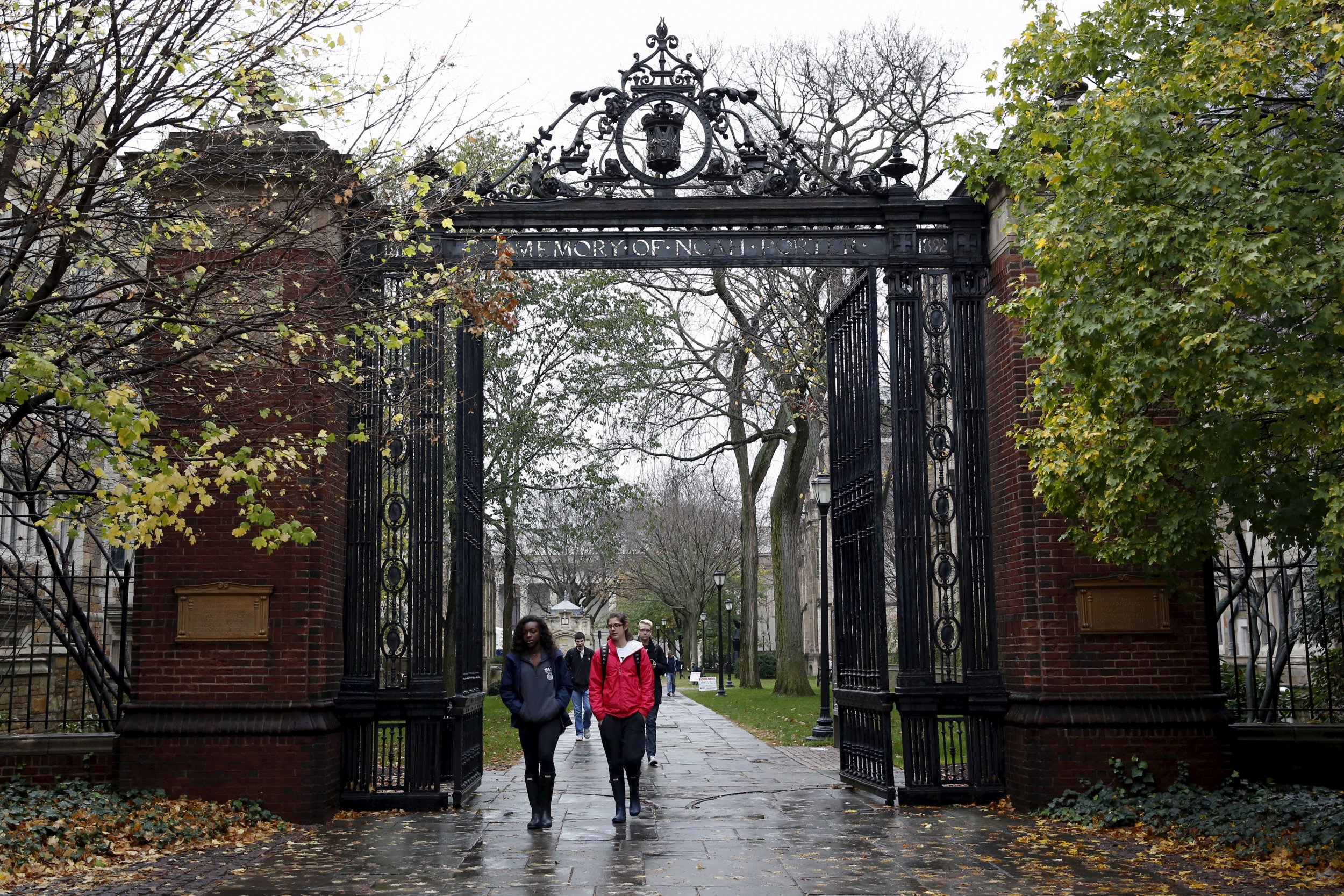 The percentage of college freshmen who are likely to report frequently feeling overwhelmed or depressed has grown in recent years, and first-year college students who identify as gay, lesbian, bisexual or queer are between two and six times as likely to report having those feelings, the results of an annual survey show.
According to the survey by the Higher Education Research Institute at the University of California, Los Angeles, of 141,189 full-time college students at 199 four-year colleges in the United States, 32.6 percent of students who identify as heterosexual/straight are likely to report having often felt overwhelmed in the past year, and 8 percent are likely to report having felt depressed.
But for students who do not identify as heterosexual, the percentages are far higher. Among students who identify as gay, 41.9 percent are likely to report having felt overwhelmed and 20.1 percent were likely to report having felt depressed. For students who identify as lesbian, 51.2 percent are likely to say they felt overwhelmed and 29.2 percent would say they felt depressed. And among bisexual students, these numbers are even higher, with 54.9 saying they felt overwhelmed and 33.6 percent would say they felt depressed.
Students who identify as queer are likely to report having often felt overwhelmed or depressed in the highest numbers: 63.5 percent and 45.9 percent, respectively, or nearly twice and six times as likely as straight-identifying students.
The survey report did not offer a breakout for transgender students.
Generally, the overall percentage of students who are likely to report feeling overwhelmed or depressed has increased in recent years. In 2012, 30.4 percent were likely to say they had felt overwhelmed; in the new survey, 34.1 percent are likely. And in 2012, 7.3 percent were likely to report having felt depressed; the percentage is now 9.5.
Micky Sharma, president of the Association for University and College Counseling Center Directors and director of the counseling and consultation service at Ohio State University, says that general trend could partly indicate a generational shift.
"I think that we have a generation that's living in a very fast-paced time, a fast-paced society," he says. "We have this generation of students that is very, very scheduled from a young age [with extracurricular activities]. And then their coping skills aren't as great as we'd like them to be. Many times when they get to college, that combination and academics become more intense, [leading to] some struggles that students have."
Sharma says another reason for the increasing percentage of students who likely report feeling overwhelmed or depressed is because people who struggle with mental health issues are now more often attending college, a trend that the National Alliance on Mental Illness (NAMI) has also noted.
"We have more students on campus today, freshmen or across the board, who have had prior mental health treatment," he says. "Higher education has become more of an option for more people in our society. There are people who come to higher ed, come to college today, who in the 1980s would not have considered it" because of their struggles with mental health conditions.
Though the general figures show a worsening trend for college freshmen overall, the 2015 survey, which for the first time in recent years separates the percentages by sexual orientation, indicates that non-heterosexual students have it even worse.
Just more than half of straight students rated their emotional health as "above average" or in the "highest 10 percent," according to the report; slightly less than one-quarter of LGBQ/other students did.
The survey results are consistent with findings cited by NAMI, which indicate that LGBTQ people are nearly three times more likely than other people to experience mental health conditions, including depression and anxiety. That greater likelihood could come from a fear of coming out or facing stigmas and prejudices from other people, NAMI says on its website.
While society is more accepting of the LGBTQ community, says Darcy Gruttadaro, director of the Child and Adolescent Action Center at NAMI, "I think there is sometimes a double stigma." Those people face both the stigma of identifying with a certain sexual orientation and also the stigma of having a mental health condition, she says.
Sharma says that increasingly in recent years, colleges have begun providing counseling groups and other resources specifically for students with non-straight sexual identities.
"Students in those subgroups may be at a point in time as young adults when they are starting to really go through that process of coming out, not just to themselves, but to their community…and that can bring extra stressors," Sharma says.
He adds, "It's important for universities to make sure that we have a welcoming environment for all students."