LGBT Advocates Respond to Kevin Spacey Alleged Assault: 'You Do Not Get to Hide Under the Rainbow'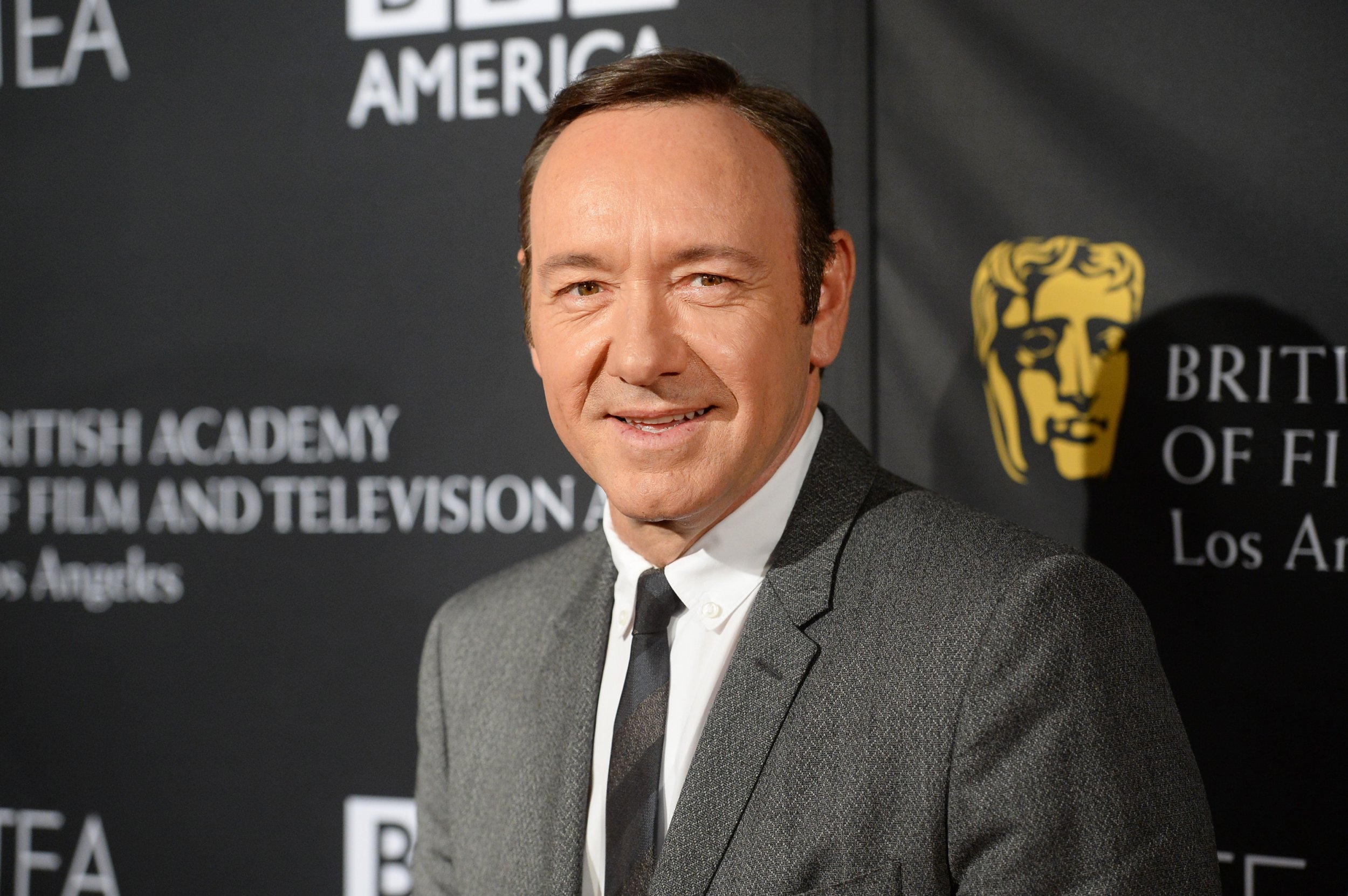 LGBT-rights advocates are livid that actor Kevin Spacey turned an accusation of sexually assaulting a 14-year-old boy into an opportunity to come out as gay, a move that linked sexuality with pedophilia—two things that have nothing to do with each other.
Gay men especially have long been burdened by unfounded prejudice that they are more likely to seduce young boys, so Spacey's admission that he is gay, coupled with his apology for trying to bed then-14-year-old actor Anthony Rapp, threatened to undermine decades of work to erase the prejudice.
"Coming out stories should not be used to deflect from allegations of sexual assault," Sarah Kate Ellis, president and CEO of the Gay & Lesbian Alliance Against Defamation, tweeted on Monday. "This isn't a coming out story about Spacey, but a story of survivorship by Anthony Rapp & those who speak out about unwanted sexual advances. The media and public should not gloss over that."
Other activists complained that the focus of the apology should be on the 14-year-old victim Spacey allegedly assaulted, not a coming-out story for Spacey.
Spacey's statement is a "calculated manipulation to deflect attention from the very serious accusation that he attempted to molest [Rapp]," said Zachary Quinto, another actor in the Star Trek universe that helped propel Rapp's career.
Comedian and LGBT-rights activist Wanda Sykes added, "No no no no no! You do not get to 'choose' to hide under the rainbow! Kick rocks!"
Parks and Recreation actor Billy Eichner added, "Kevin Spacey has just invented something that has never existed before: a bad time to come out."
The reaction stems from Rapp's comments to BuzzFeed on Sunday, when he described the alleged assault by a then-26-year-old Spacey, who had invited Rapp to a party at his apartment only to try to have sex with him.
"My impression when he came in the room was that he was drunk," Rapp, a star in the original Broadway production of Rent and now appearing in Star Trek: Discovery, told BuzzFeed. "He was trying to seduce me. I don't know if I would have used that language. But I was aware that he was trying to get with me sexually."
Hours after the BuzzFeed piece was posted, Spacey posted a statement on Twitter that suggested remorse for his "deeply inappropriate drunken behavior."
But the statement veered from apology to deflection, many believe, as Spacey switched the narrative to his long-hidden sexuality.
"This story has encouraged me to address other things about my life," the House of Cards star continued. "I know that there are stories out there about me and that some have been fueled by the fact that I have been so protective of my privacy. As those closest to me know, in my life I have had relationships with both men and women. I have loved and had romantic encounters with men throughout my life, and I chose now to live as a gay man. I want to deal with this honestly and openly and that starts with examining my own behavior."
LGBT advocates and queer members of the celebrity circle were appalled that Spacey would apparently conflate homosexuality and abuse.
This allegation follows a month of sexual harassment claims against influential figures in Hollywood, which started with the New York Times investigation into alleged sexual harassment, assault and rape by Harvey Weinstein.