LGBT Is in Business: Inclusion at Work
Supporting LGBT employees from within businesses doesn't come down to friendliness or acceptance, but active involvement.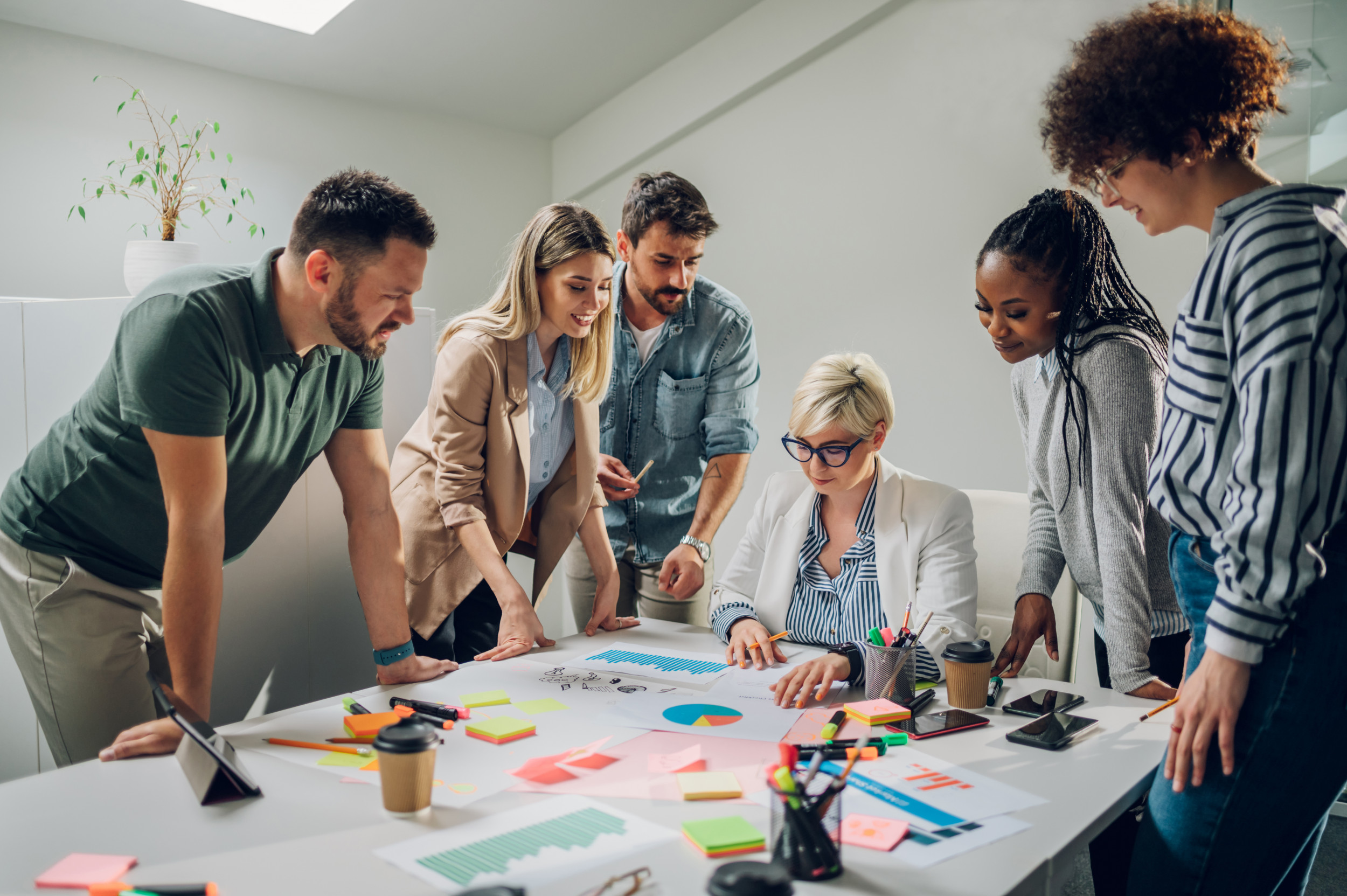 Supporting LGBT employees from within businesses doesn't come down to friendliness or acceptance, but active involvement. Just in the tech industry, there are many organizations run by members of the LGBT community. It looks like changes take place when the general population becomes educated on matters of discrimination for sexual and gender orientation. How can politicians act in the interest of the LGBT community when it comes to setting the bar for private company policies?
For Aaron Sims, candidate for State Senate in Nevada, one answer is "representation matters" in businesses and politics. In discussions with him, he emphasized how representation can turn into improved legislation that can offer more protection to those who are vulnerable. This pathway is part of why it is important that companies devote energy to inclusivity as well as safety.
LGBT support from corporations is steadily rising and will continue to do so for the foreseeable future. Sims also remarks that it is important to ensure each business follows basic guidelines established by state and federal agencies focused on equal opportunity and workplace discrimination protections.
LGBTQ Workspace Trend Reports: Cautious Optimism
According to an HRC report, a staggering 94% of Fortune 500 companies provide LGBT support — whether it comes in the form of backing identity policies or ensuring transgender health benefits. That number goes up to 100% for the most influential Fortune 500 participants. And it's also expanding across the globe: following the HRC tagline, "equality knows no boundaries." However, not everything is so rose-tinted.
For one, having the economic leeway to invest in equality-ensuring company policies isn't the case for smaller businesses that might not have access to employee training nor to adequate healthcare provision. It is also the case that every transnational business must adapt to local culture; as such, it's utopian to expect immediate action for integration. But things are getting better, especially when it comes to trans rights, even though recent congressional measures have taken many steps back in this matter.
Let's exercise some caution, however. Deloitte's 2022 survey looks at things from an employee perspective: 82% of workers surveyed "believe allyship helps them out at work." However, "LGBT employees continue to experience non-inclusive behaviors at work, both in the office and virtually." How can this gap between employee perception and business actions be explained? Well, most practical action doesn't actually trickle down from managerial decisions, but from co-workers themselves. Using gender-nonconforming people's preferred pronouns and co-worker participation in pride events is what's making the difference.
The power of co-worker participation is a big deal. It shows leaders and employees two things they can, at least, learn from. First, not everything comes down to doing business. Second, leaders can and should place the stress on company culture. Nonetheless, taking effective action implies changing your line of thinking — to going from thinking of LGBT inclusivity as adding market value to making a valuable investment in employee wellbeing.
Inclusion-washing: Added Market Value or Effective Policies
This fundamental difference goes quite against the grain of the scope and orientation in recent studies on workplace diversity and inclusion. Studies from past years emphasize how much more capable of empathy, leadership and teamwork LGBT employees are. Problem-solving, outperforming, in short, businesses should, from this standpoint, invest in LGBT employees for the benefits they bring to the company.
Similarly, another study wonders if LGBT support improves company credit ratings. This is probably due to consumers wanting to buy from brands that align with their values. Taking a stance regarding environmental protection, LGBT rights or ethical sourcing is proving to be a selling point. In fact, these scholars "find that a firm's voluntary adoption of LGBT-supportive policies improves employee retention and recruitment, creating/enhancing its competitive advantage."
Unsurprisingly, these findings and perspectives date back to former president Trump's administration. Almost none of the research I and my team found makes a case for employee well-being instead of corporate safety. You could argue that LGBT individuals should be protected by getting better compensation — and not just having their peers be trained to stand as allies to those who identify as part of the community.
From Within: Supporting and Uplifting LGBT Contractors
Between coworkers, fostering engagement, communication and the sharing of day-to-day activities has been proven to work. When it comes to supporting LGBT employees, the U.S. Department of Labor recommends maintaining confidentiality and respecting privacy; using inclusive language; giving training support; providing sick leave; having effective anti-discrimination policies; and a no-tolerance approach.
A "systematic, sustainable and practical approach" to forming healthy and lasting relationships: that's how the Workplace Pride global benchmark put it. They recommend taking action to include and ensure, among other criteria:
Diversity and inclusion data surveying
LGBT organization support from company leaders
Effective employee communication and support
These measures were suggested for management and company leaders by many activists and organizations. Guaranteeing that more LGBTQ individuals go up the ladder and into decision-making and leadership roles is quite possibly a key point for takeoff.
Conclusion: Real Actions Toward Diversity
What other steps can leaders take? One constructive measure has to do with making use of "soft power." The term comes from Political Science but is now being used to describe the power of smaller, but more effective, actioning. It's all about persuasion, attraction and dialogue, instead of the use of force. In a corporate setting, it's easy to see why businesses might want to make use of soft power. But what does that mean for employees?
When it comes to soft power, customer perception — via social media — is one of the main driving forces behind company culture approaches. When combining both approaches (economic force and soft power) the strength is two-fold. Today, LGBTQ people have more than a trillion dollars in purchasing power, just in the United States. Also, a more diplomatic approach coming from employees can mean that they have the possibility of changing an organization from within. Of course, nobody is more responsible for employee well-being than those sitting in the majority, visible and power-infused HR chair.