LGBT Characters on TV: From Quantity to Quality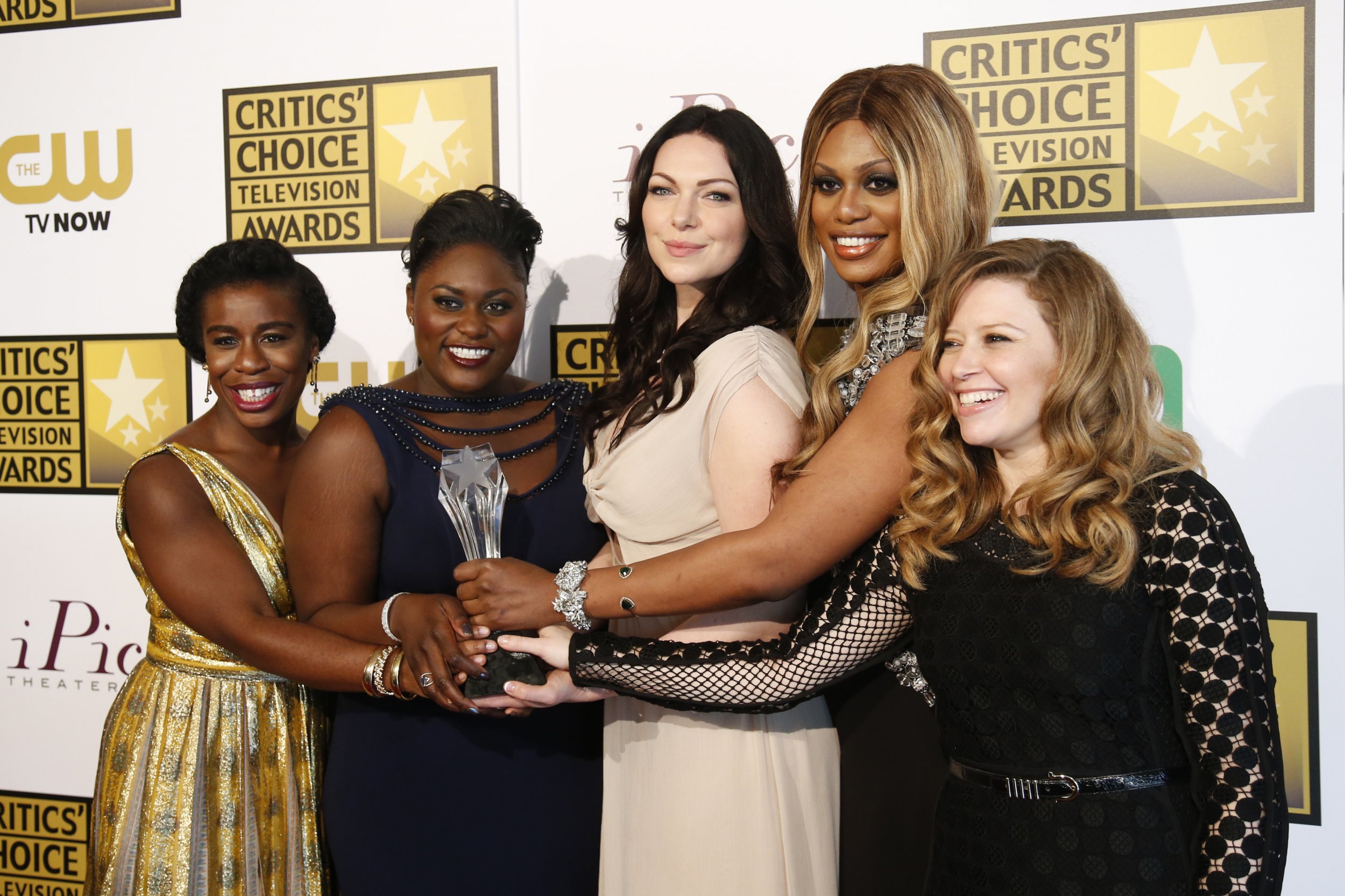 There are certainly more LGBT characters on television than there were two decades ago. What used to add up to a single digit has become 35 regular and 35 recurring characters on broadcast prime-time programming, 84 regular and 58 recurring characters on scripted cable programs and 43 regular and 16 recurring characters in scripted series on streaming services like Amazon, Netflix and Hulu, according to GLAAD.
The New York– and Los Angeles–based nonprofit that works toward LGBT acceptance released its 2015 Where We Are on TV report Tuesday. Every year, the report looks ahead at the scripted series coming up on broadcast and cable television to track the diversity of characters, including LGBT representations; sex and gender; Black, Latino/a, Asian and Pacific Islander characters, and depictions of people with disabilities. It also looks at the intersections among these various traits, such as LGBT characters of color or male bisexual characters. For the first time, as GLAAD looks at 2015–2016, it has included series on streaming services.
"It's been a really kind of incredible decade of multiplying LGBT characters on television," says Matt Kane, GLAAD's director of entertainment media. "We're at a point where we're starting to look at what those characters mean a little bit differently. We're looking at what types of stories are being told with these characters—is it the same story over and over again?"
For example, Kane points out that on broadcast television in particular (NBC, FOX, ABC, the CW and CBS), transgender characters often appear in only one episode and their story lines revolve around the transition narrative, "almost without fail," Kane says. "They're only going to be there because they're transgender, they don't happen to be transgender."
GLAAD counted zero transgender characters on broadcast and just three recurring transgender characters on cable. In contrast, streaming services had the highest percentage of transgender characters (who comprise 7 percent of all streaming LGBT characters). Two of those four transgender characters—Maura on Amazon's Transparent and Nomi on Netflix's Sense8— are series leads. In those cases, the fact that they are transgender is just one aspect of a complex character.
"What we're seeing on services like Netflix and Amazon is a greater willingness to delve into the lives of these people," Kane says.
The report also showed an increase in the number of bisexual characters on broadcast and cable, especially bisexual men portrayed on cable, but pointed out that depictions of bisexual characters are still laden with negative tropes. They are often depicted as untrustworthy, prone to infidelity, or lacking a sense of morality, the report explains, and they are shown using sex as manipulation and associated with self-destructive behavior.
"Stories like these do nothing to help tell the true story about what it is to be a bisexual person in this day and age," Kane says. "It simply supports some old, outdated prejudices."
Where We Are on TV also tracks race and ethnicity, sex and gender and people with disabilities. The report found that 287 of 881 (33 percent, up from 27 percent last year) series regulars on broadcast television are people of color, with NBC leading the pack at 41 percent and CBS last with only 25 percent. It found that 6 percent of broadcast regulars are Asian or Pacific Islander and 16 percent of regular characters on broadcast programming are black, the highest since it began looking at comprehensive data on race more than a decade ago.
At the same time, only 43 percent of broadcast programming's regular characters are women, despite the fact that women make up roughly 51 percent of the U.S. population. The number of broadcast series regulars with disabilities—which GLAAD defines based on who would be covered under the Americans With Disabilities Act—dropped from 1.4 percent to 0.9 percent.
Overall, GLAAD has started to move away from pushing networks on numbers of characters, instead calling for more diversity (racial, socio-economic, etc.) among LGBT characters and more complex, nuanced depictions.
"Ultimately the goal is to have really solid characters that represent the diversity of lived experiences," Kane says. "The number really doesn't matter anymore, to be honest, it's really about what we actually see on television and what those characters and stories represent."