LGBT Couples Could Be Denied Adoption on Religious Grounds in Kansas and Oklahoma
Lawmakers in Republican-controlled legislatures in Oklahoma and Kansas approved bills granting legal protection to faith-based agencies that refuse adoptions to LGBT families on religious grounds.
Supporters of the legislation believe that the new regulations will help address the need for foster families by attracting more adoption agencies to their state and protect religious liberties. Critics such as the LGBT advocacy group Human Rights Campaign (HRC) believe the laws give "license to discriminate."
In Oklahoma, bill SB 1140 was approved by the House of Representatives in a 56-21 vote on Thursday without discussion or debate, Reuters reported. The abrupt move was vocally opposed by Democrat lawmakers.
"The abomination of process & justice in the OK House of Reps makes me weep for democracy," Representative Cory Williams, a vocal critic of the bill which he described as "homophobic and bigot," wrote on Twitter about the vote.
LGBT couples aren't the only families that could be deemed unsuitable for adoption due to agencies' religious beliefs. According to HRC, interfaith couples, single parents and married couples where one of the partners has previously divorced could also be objected to on religious grounds.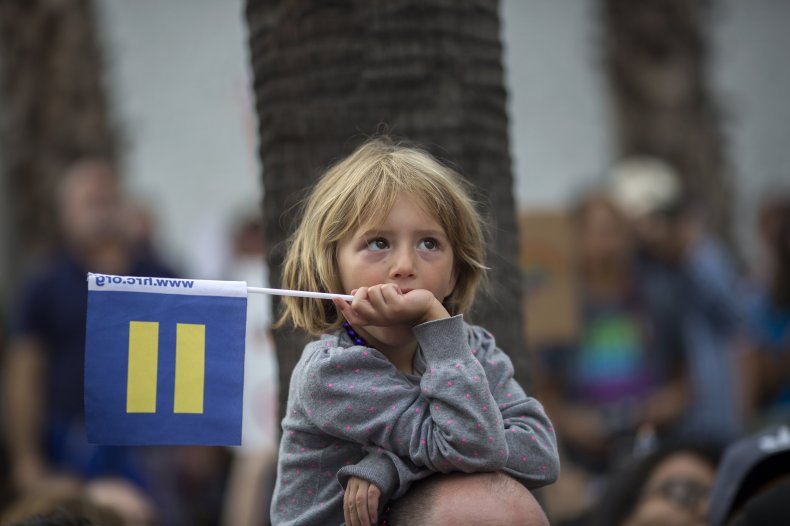 The Kansas legislature passed the bill SB 284—previously known as HB2481— in a matter of hours, with a 24-15 vote in the Senate at 1.51 a.m. on Friday following the House vote by 63-58 on Thursday night, according to The Wichita Eagle.
The bill would allow adoption agencies in Kansas, where around 7,500 children need a home, to keep receiving state contracts and grants even if they refuse to place children within LGBT households or other families that don't reflect their religious beliefs, The Associated Press reported.
The bills now await their respective governors' signature before entering into force, joining states such as Texas, Alabama, South Dakota, Virginia and Michigan that already have such laws in place. HRC appealed to both Kansas Governor Jeff Colyer and Oklahoma Governor Mary Fallin to veto the bill noting that, as LGBT youth are over-represented in the foster care population due to being rejected by their families in virtue of their identities, the new laws would "only exacerbate these challenges."