LGBT People More Likely to Develop Dementia, New Study Finds
A new study suggests members of the LGBT community are more likely to suffer from dementia and cognitive loss.
The study, from the University of California, San Francisco (UCSF), found that LGBT people were 29 percent more likely to report memory loss, confusion and other symptoms than their straight, cisgender counterparts.
More than 44,000 adults between the ages of 45 and 80 were interviewed across nine different states. Only 3 percent of those polled identified as LGBT, but researchers found about one in seven of them reported cognitive issues. On the other hand, only about one in ten straight people reported a decline.
The study also showed LGBT people were nearly 60 percent more likely to live alone and 59 percent more likely to not have a caregiver. LGBT people also reported more problems with daily activities like cooking and cleaning.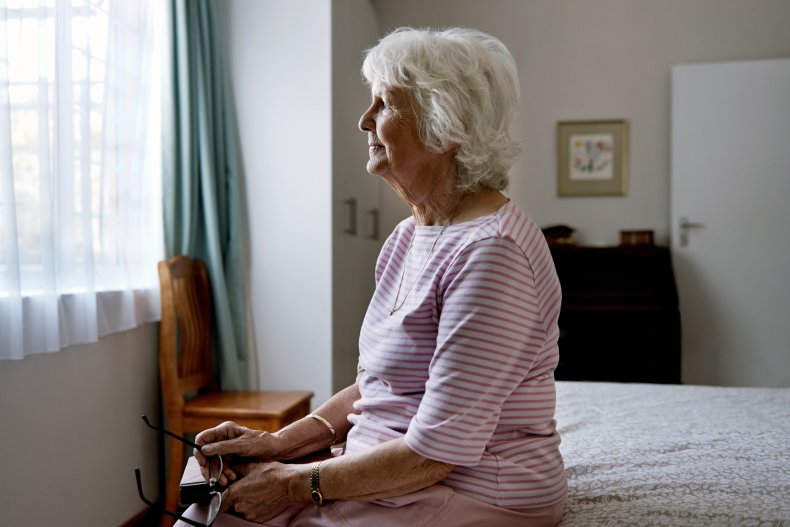 "While we do not yet know for certain why sexual or gender minority individuals had higher subjective cognitive decline, we believe it may be due to higher rates of depression, inability to work, high stress, and a lack of regular access to healthcare," lead author Jason Flatt, an assistant professor at the Institute for Health & Aging at UCSF, said in a statement.
Tim R. Johnston, director of national projects at SAGE, the nation's leading group for LGBT seniors, said Flatt's finding confirm what advocates have been saying for years.
"LGBT older adults face unique challenges when living with Alzheimer's disease and other dementias, and that more research and coordination is needed to help lessen these disparities. Hopefully this research encourages more providers, LGBT people, and their loved ones to work toward a world in which anyone with dementia can live a safe, dignified, and vibrant life."
According to a 2010 Lambda Legal survey, more than half of all LGBT Americans have reported being discriminated against when seeking healthcare, making LGBT people less likely to see a doctor, let alone get help for early symptoms of cognitive decline.
Flatt's research was presented Sunday at the Alzheimer's Association International Conference in Los Angeles.
"Much too little is known about Alzheimer's disease and dementia in the LGBT community," said the association's chief science officer, Maria C. Carrillo. "In fact, the first data on the prevalence of dementia among sexual and gender minorities was reported only last year."
That study, also conducted by Flatt, found that more than 200,000 LGBT people in America lived with dementia.
"We need questions asking about sexual orientation and gender identity in national surveys," Flatt said. "Otherwise, how are we going to see how the community does over time?"