Gay Muslim Cartoon Disappears from Instagram Following Pornography Complaint from Indonesian Government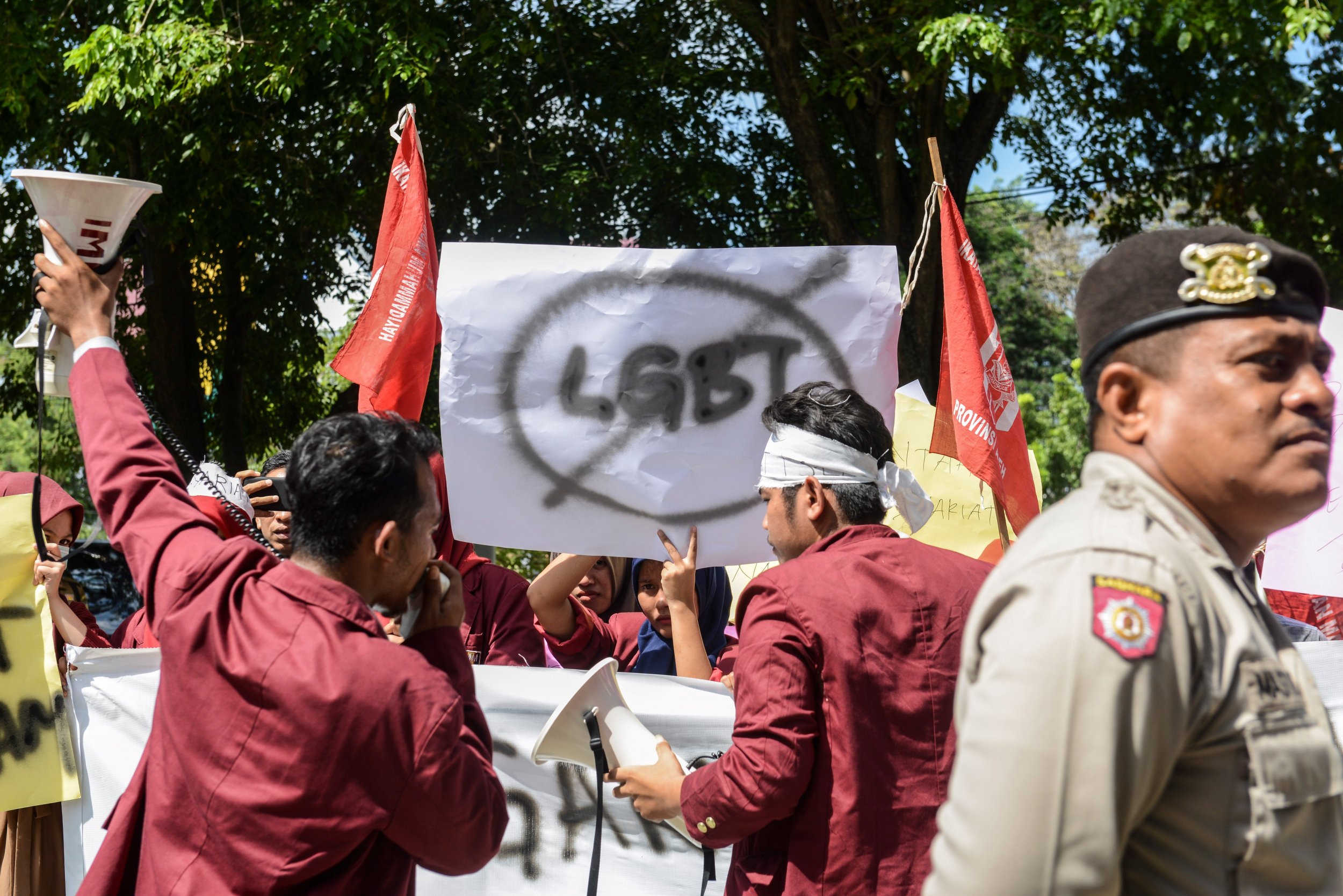 Instagram has reportedly removed an account that published a comic strip about the struggles of gay people in Indonesia after the country's government complained it was pornographic.
According to the Associated Press, Indonesia's Ministry of Communications said Wednesday an account named Alpatuni had been taken down by Instagram after it sent a warning letter. A ministry statement said Instagram has "fulfilled" its request for the account to be removed.
But Instagram disputed the statement, saying it had not removed the offending account. A spokesperson told the AP there are several reasons why the account may no longer shows on its site, including the owner deleting it, deactivating it or changing the username. A Facebook account with the same name was also no longer accessible.
The English and Indonesian language comics posted to the account's profile—set up in November 2017—depicted gay characters in Indonesia struggling with homophobic discrimination and abuse. Prejudice is common in the world's largest Muslim nation, and with LGBT people the target of a campaign led by religious leaders and conservative politicians portraying them as a threat to the nation's wellbeing.
The Jakarta Post reported that the communications ministry requested that the account be closed after receiving numerous complaints from citizens. The ministry thanked those who lodged protests, saying the complaints "accelerated" the removal of the account.
Some Indonesians took to Twitter to praise the ministry for its actions. For example, Fahmi Alfansi Pane—a policy analyst at the Indonesian parliament—lauded the government for "acting decisively" and protecting public morality. Pane later told the AP he had never actually seen the comics.
Andreas Harsono, who works as Indonesia researcher at Human Rights Watch, said the account "describes mostly the problems of gay individuals in Indonesia. It's no secret that many LGBT individuals are arrested, their houses raided, some are sentenced to prison terms… The Indonesian government does not help them in demanding the removal of that account."
In the past, the Indonesian government has threatened to cut off access to western social media and internet companies accused of carrying illegal content, depriving them of interaction with the country's 264 million people.
It has never followed through on its threats, though access to the Telegraph messaging app was temporarily and partially blocked in 2017 because the company failed to block groups linked to Islamic extremism and terrorism.
Though Indonesia's official slogan is "unity in diversity," Human Rights Watch has warned that the government's recent anti-LGBT drive has left the situation looking bleak for the country's LGBT community.