Mississippi Town Will Host Its First-Ever Pride Parade After Rejecting Permit a Month Ago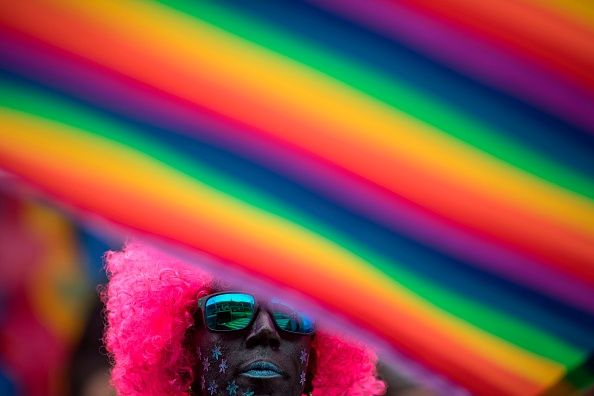 The leaders of Starkville, Mississippi, have finally voted to host its first-ever gay pride parade after officials originally rejected the permit.
On Tuesday, the Starkville Board of Alderman voted again to approve the event, which lead to a 3-3 tie. Lynn Spruill, the mayor, broke the tie in favor of the parade, which will be held on March 24.
Board members originally voted down the event's permit in February despite a majority of people who spoke out and said they wanted to hold the event at the original hearing. The alderman board rejected the permit in a 4-3 vote, sparking outrage in the town.
Starkville Pride, the sponsors of the parade, filed a federal lawsuit after the vote was denied the first time. The lawsuit stated that officials were discriminating against the LGBTQ community by violating their freedom of speech.
Roberta Kaplan, the lawyer who helped Starkville Pride file the lawsuit, tweeted on Tuesday that her law firm was "so incredibly proud" to file the case on behalf of the group and said she was looking forward to the parade.
"What happened at tonight's meeting was a victory not only for our clients and for their equal dignity under the law, but also for the core principle that in this country, we do not restrict a person's ability to speak based on whether or not we agree with what they have to say," Kaplan said in a statement to the Starkville Daily News.
The organizers of the event, Emily Turner and Bailey McDaniel, are also Mississippi State University students. Turner and McDaniel said they wanted to hold the parade to show how much progress the town of Starkville has become to the LGBT community.
"I think this indicates how accepting Starkville is and how much progress Starkville has made," Turner told the Associated Press. "We're having a pride parade approved by the city and that happened."
Starkville became the first city in Mississippi to condemn discrimination based on sexual orientation in 2015; however, that same day, the board repealed a health insurance policy in the city that would have provided insurance to same-sex couples.