LGBT Youth Are 120% More Likely To Be Homeless Than Straight People, Study Shows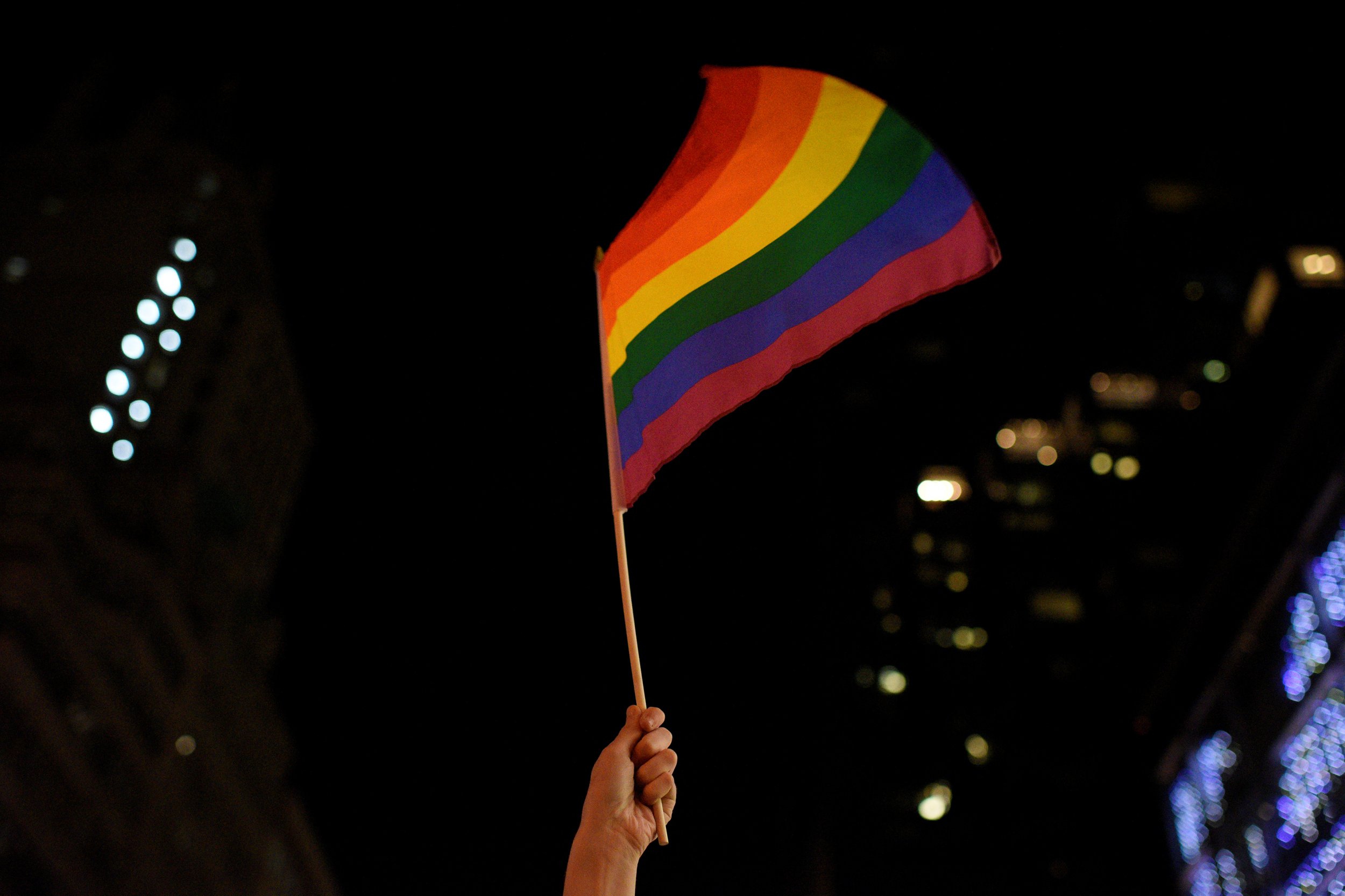 LGBT youth are 120 percent more likely to experience homelessness than their heterosexual and cisgendered peers, according to a study released Thuursday.
There are about 1.6 million homeless youth in the U.S., and they disproportionately identify as LGBT individuals. Less than ten percent of young people identify as LGBT, but over 40 percent of homeless youth do, the study from Chapin Hill found.
The study says the homelessness is rooted in the lack of acceptance of LGBT youth, both in and outside their homes. LGBT people are already more likely to be targets of a hate crime than any other minority group, so being forced out of their homes due to their sexual orientation is sadly unsurprising. And this is compounded among young LGBT parents, who are three times more likely to experience homelessness in comparison to their non-parenting peers.
Hispanic and black youth are also more likely to experience homelessness than their white peers. Another new study, from the Harvard T.H. Chan School of Public Health, the Robert Wood Johnson Foundation, and NPR, shows that LGBT people of color are twice as likely to experience discrimination when applying for jobs and interacting with police than their white peers. This shows in homelessness too, where young people with intersectional identities are more vulnerable to multiple forms of discrimination and homelessness.
Most homeless LGBT people end up on the streets before their 18th birthday, and about a quarter first experienced homelessness before they celebrate their sweet 16, according to the Chapin study.
This, the study argues, could be one of the reasons LGBT young people are so overrepresented in the juvenile justice system. Twenty percent of people in juvenile justice facilities identify as LGBT.
According to the True Colors Fund, once LGBT people are on the streets, they are at a greater risk for "victimization, unsafe sexual practices, and mental health issues" than their non-LGBT peers.
The Chapin study said there are "no silver bullets" to solve LGBT homelessness, but efforts to improve housing services, criminal justice reform, and data on homelessless could finally lead to progress.
"The efforts and investments to end youth homelessness are worth it," the study said. "For the millions of [homeless] youth ... and for our country, which stands to gain from helping all of our young people achieve their full potential."