Florida Murders;LGBTQ Activists Fear Serial Killer Could Be Behind String Of Transgender Deaths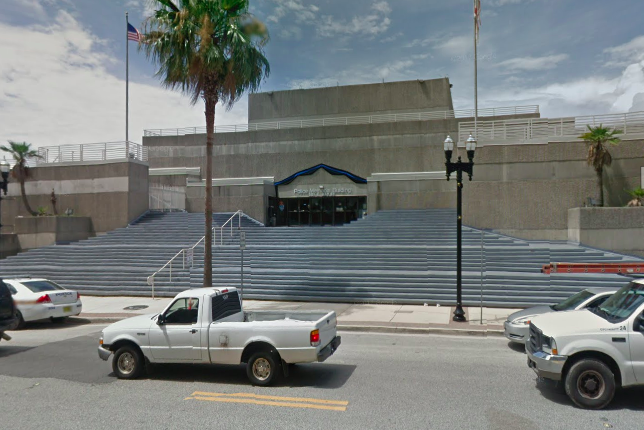 Transgender activists fear that a serial killer is behind a series of murders involving three transgender black women in Jacksonville, Florida. Advocates are calling on the Jacksonville Sheriff's Office to improve the way it is handling the transgender shootings.
Four transgender women of color have been shot in Jacksonville since February and only one has survived. Three shootings involving trans women occurred in June.
Celine Walker, a 36-year-old trans woman, was found inside an Extended Stay America hotel room on February 4. On June 1, 38 year old Antash'a English was discovered with a gunshot wound to the abdomen between two abandoned houses before dying at a hospital. The third victim, 24 year old Cathalina Christina James was found at a Quality Inn and Suits on Sunday.
The shootings have prompted fears that the transgender community is being targeted.
"The transgender community in Jacksonville is frightened. They fear this could be a serial killer or orchestrated violence targeting the community. They do not feel protected on their own streets," Gina Duncan, the director of transgender equality at Equality Florida, said Tuesday.
According to NBC News, the Jacksonville Sheriff's Office is investigating the three murders separately and do not believe at this point that the killings are connected.
LGBTQ activists are also concerned that the policies used by law enforcement are hampering the investigation into the three deaths. According to WJCT, advocates are calling on the Jacksonville Sheriff's Office to use the gender and names the victims identified with, not those listed on their IDs.
Pastor Avery Garner of St. Luke's Community Church told WJCT that the sheriff's office is disrespecting the victims when they misgender them. "These were black women and we recognize that and we insist on the respect that they deserve," Garner said.
The Jacksonville Sheriff's Office did not immediately respond to Newsweek's request for comment. However, sheriff's office spokesman Christian Hancock told WJCT that the sheriff's office hoped to foster good relationships with every member of the community.
"It is not an act of disrespect that we refer to the victim's by their legal names," Hancock said. "As an agency, the Jacksonville Sheriff's Office determines the identification and sex of a deceased victim by using the victim's government-issued ID or that which is determined by the medical examiner."
In a statement Tuesday, Duncan said the sheriff's office's policy is not only disrespecting the memory of the victims but is also impeding the investigation.
"These are out, trans women and that is how they are known in the community," Duncan said. "All across the nation, law enforcement agencies have adopted protocols for responding to anti-transgender violence. They recognize that respecting the community builds trust and creates a willingness to share information that may catch a killer."
A Trans Lives Matter rally is scheduled for 7 p.m. Wednesday in Jacksonville.