Liam Gallagher Questioned by Police After Video Allegedly Shows Him Assaulting Girlfriend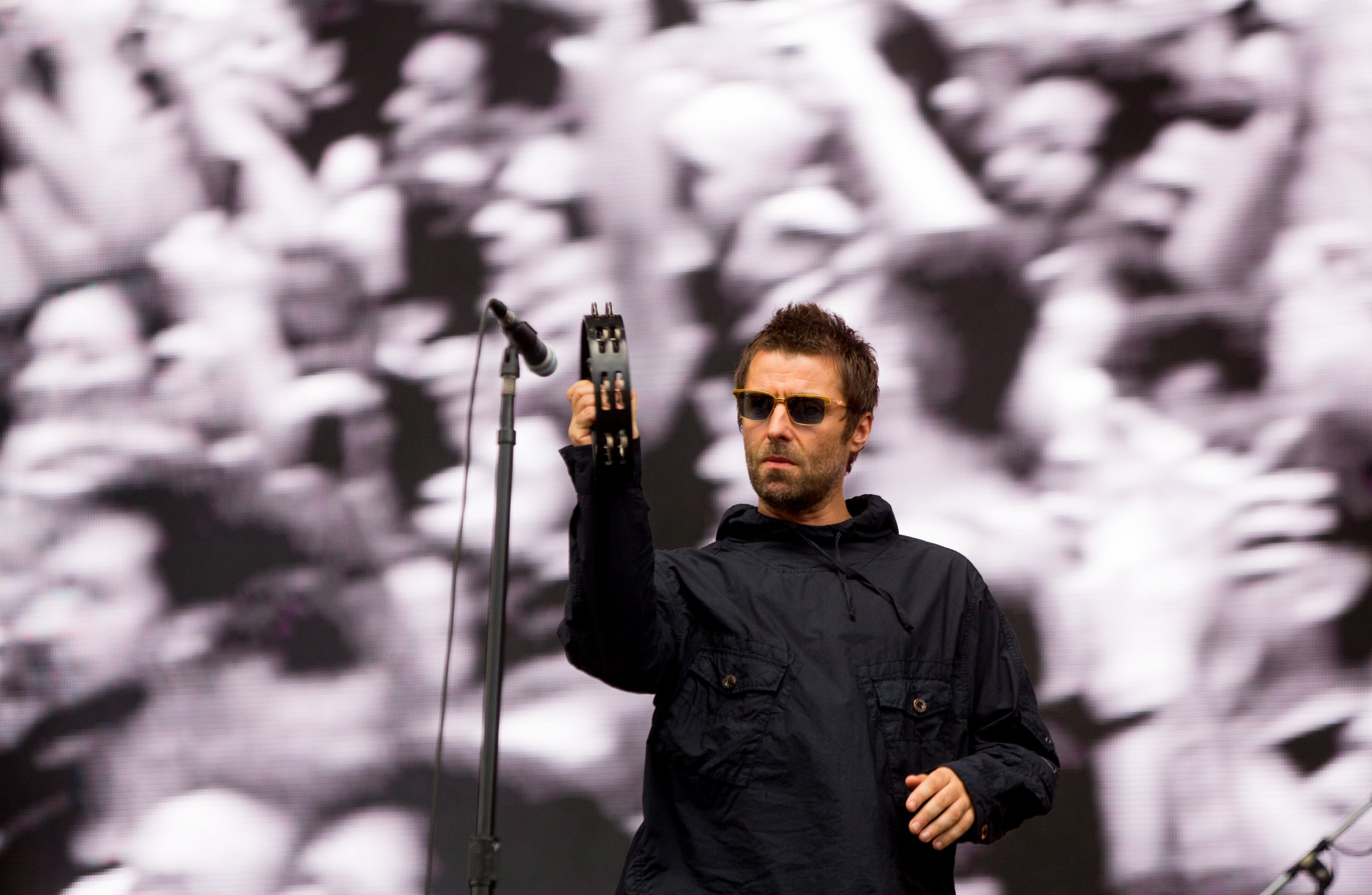 Oasis singer Liam Gallagher is being investigated by London police for allegedly assaulting his girlfriend, Debbie Gwyther. The investigation follows an August incident in which Gallagher allegedly grabbed Gwyther's throat,BBC reported Monday. Both Gwyther and Gallagher have denied the allegation.
A surveillance video at Chiltern Firehouse in London, a popular celebrity hotel and hangout, reportedly prompted the investigation. The video shows Gallagher briefly turning around to grab Gwyther's throat as the two walk quickly through a hallway.
London tabloid The Sun first reported the encounter in August. The source now claims Gallagher attended the police questioning on his own will.
The Metropolitan Police Department issued a statement to The Sun confirming a questioning of Gallagher. "Officers are aware of footage of an incident consistent with assault believed to have taken place in August 2018," the statement read.
"The footage has been assessed and inquiries will be made into the circumstances. On Wednesday, September 25, a man attended a central London police station where he was interviewed under caution," it continued. "No specific allegations have been received at this time. There have been no arrests and inquiries continue."
Gallagher rebutted the story on Twitter on August 24 after the initial story in The Sun broke. "Firstly I have never put my hands on any woman in a vicious manner Secondly there is only 1 witch and we all know who that is as you were LG," the tweet read. The tweet refers to The Sun's acquisition Gallagher left the club shouting that Gwyther is a "witch."
Gwyther also claimed the assault did not occur in an Instagram post. "The Sun have surpassed themselves yet again. Shame on them and all who have asked for Liam's comment rather than mine. Caring individuals all of them I'm sure," she wrote. "Pack of lies as per usual…'Former personal assistant' being amongst the offensive. They've taken a couple of years off my age though...journalism at its best! Lazy, sexist nonsense...legal case impending." Gwyther was Gallagher's publicist and manager in 2017, according to The Standard.
Gallagher said that Gwyther revived him after his 2014 divorce. She moved into his penthouse, "where it's like 360-degree views over Ally Pally," he told The Standard. "So it was just pure light. And that helped my head a bit," he said of her stay.
Gallagher is best known for being in indie rock band Oasis, where was the lead singer until the band's messy breakup in 2009. He now releases music as a solo act.