Liam Hemsworth Reveals 'What's Left' of His Malibu Home With Miley Cyrus After California Wildfires
The California wildfires are one of state's deadliest. At least 42 deaths were reported since the blaze started last week. The devastation forced hundreds of thousands of people to evacuate the region, including Hunger Games actor Liam Hemsworth. He hit social media Tuesday to reveal the home he shares with fiancée Miley Cyrus in Malibu was destroyed by the flames.
"It's been a heartbreaking few days. This is what's left of my house. Love," Hemsworth, 28, tweeted. "Many people in Malibu and surrounding areas in California have lost their homes also and my heart goes out to everyone who was affected by these fires."
Hemsworth then suggested ways for his followers to get involved. In doing so, he recommended The Malibu Foundation and Cyrus's Happy Hippie Foundation.
Get your unlimited Newsweek trial >
"I spent the day in Malibu yesterday and it was amazing to see the community pulling together to help each other out in any way they can. Malibu is a strong community and this event is only going to make it stronger," Hemsworth continued via Twitter. "Thankful for the all the great local guys that helped keep smaller fires out around my property. I love u guys. I love you Malibu. Thank you to all the hero firefighters around California. It's going to be a journey to rebuild. Stay strong all."
Before Hemsworth's house was impacted by the California wildfires, Cyrus broke her social media silence to address the devastation.
"Completely [devastated] by the fires affecting my community. I am one of the lucky ones," Cyrus tweeted. "My animals and LOVE OF MY LIFE made it out safely & that's all that matters right now. My house no longer stands but the memories shared with family & friends stand strong."
Cyrus continued, "I am grateful for all I have left. Sending so much love and gratitude to the firefighters and LA country Sheriff's department!"
Get your unlimited Newsweek trial >
Like Hemsworth, Cyrus listed multiple places fans can help support those affected by the wildfires. She recommended fans donate to the American Red Cross, California Community Foundation, United Way-Greater Los Angeles, Entertainment Industry Foundation, Direct Relief, the California Fire Foundation and Airbnb.
While Cyrus and Hemsworth both confirmed their home was burned down, the "Younger Now" singer's Rainbowland Studio—a recording studio attached to their home—reportedly managed to survive the wildfire's wrath.
Hemsworth and Cyrus weren't the only celebrities that lost their homes amid the deadly and destructive wildfires. Neil Young, Robin Thicke, Gerard Butler and Kelsey Grammer's ex-wife Camille Grammer were among a growing list of local residents to lose their homes due to the wildfires. Kim Kardashian West, Khloé Kardashian, Kourtney Kardashian, Orlando Bloom, Tori Spelling, Jessica Simpson and Lady Gaga were forced to evacuate their homes as well.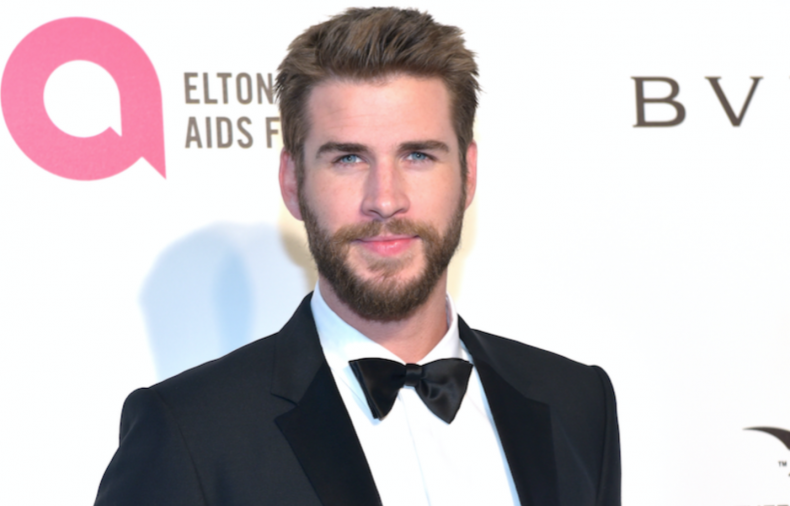 Liam Hemsworth Reveals 'What's Left' of His Malibu Home With Miley Cyrus After California Wildfires | Culture