Liam Malone Breaks Oscar Pistorius' Paralympic Record At Rio 2016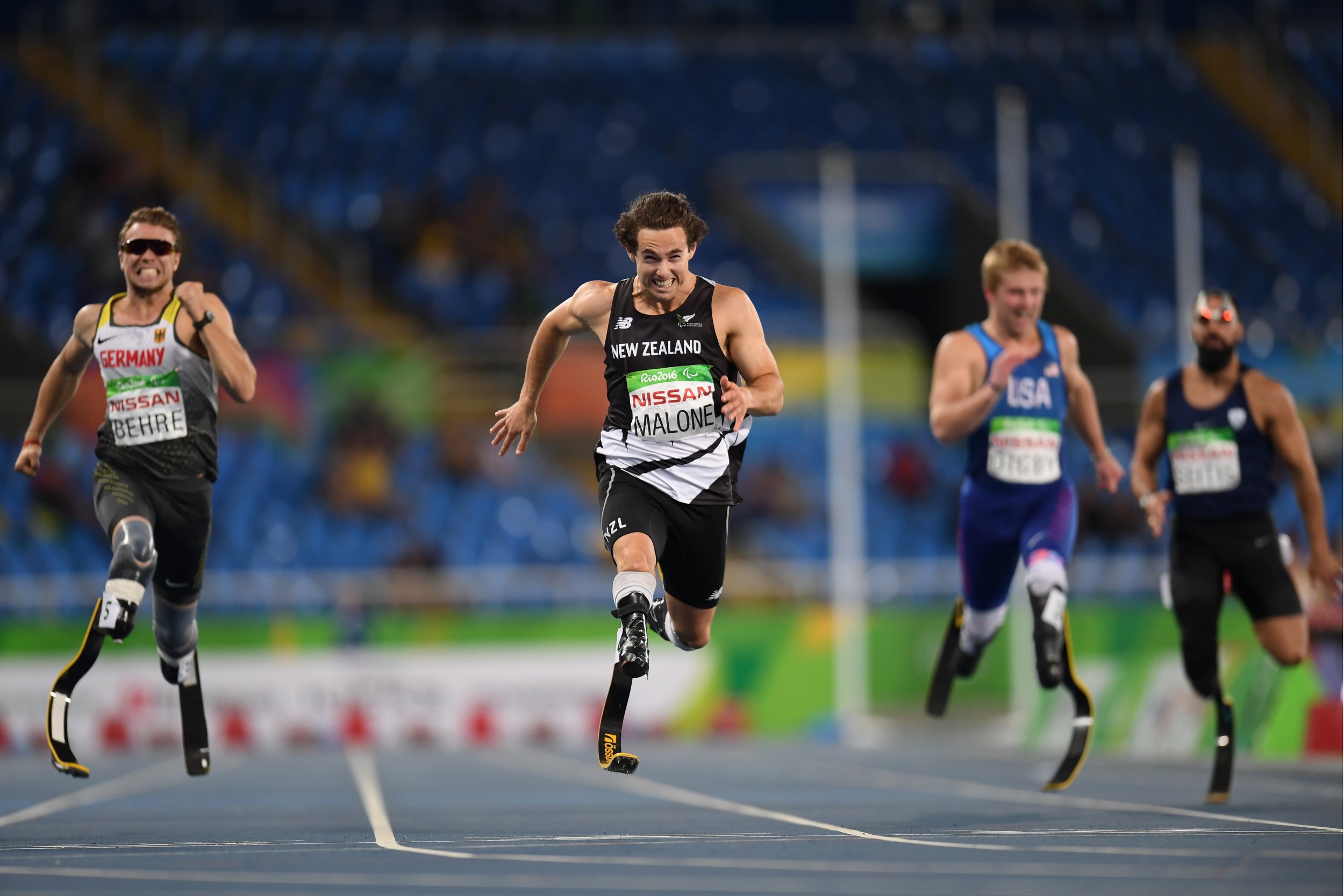 It is, perhaps, a record that the International Paralympic Committee is happy to see broken.
The record time of 21.30 seconds set by Oscar Pistorius for the T44 200-meters had stood as a Paralympic record since September 1, 2012, when the South African won gold in London.
On Monday, Malone, who also took silver in Rio de Janeiro in the 100 meters, took gold, and set a new Paralympic record, in 21.06 seconds.
Malone, a 22-year-old double amputee from Nelson on New Zealand's South Island, was the fastest qualifier for the final, giving him a favorable lane four to run in.
He was born with fibular hemimelia, a condition wherein all or nearly all of the fibula bones in the legs are missing, leading to their amputation when he was 18 years old.
On Friday, Malone gave an emotional interview after winning silver in the 100 meters, in which he paid tribute to his mother who passed away from bowel cancer in 2012.
Pistorius is serving a six-year prison sentence in his native South Africa for the murder of his then-girlfriend, Reeva Steenkamp, on Valentine's Day 2013. South Africa's National Prosecuting Authority has announced it would appeal the sentence.